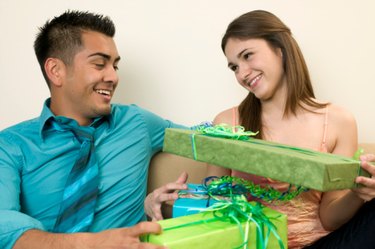 Grab bags are a popular way to exchange gifts between a large group of people at a social event such as a family or office holiday party. Each person buys a gift not knowing who the recipient will be and gifts are exchanged via games like White Elephant or at the discretion of the host. Pick a grab bag gift that will appeal to most people while staying within your budget.
Gift Cards
If you have no idea who will get your present and you want a gift that everyone will enjoy, go with gift cards so you know they end up with something they like. Most stores, restaurants, coffee shops and theaters in your area sell gift cards in multiple denominations.
Food Gifts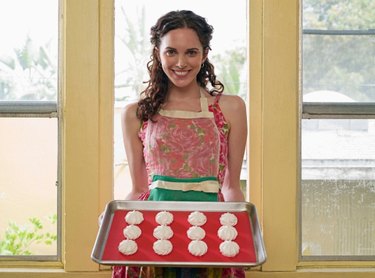 Indulge the recipient's appetite with a box of candies, tin of homemade cookies or a gift basket of cheeses. Other food gifts include gadgets and supplies for cooking, like an electric egg timer or a bottle of fancy olive oil.
Coffee Gifts
Give a little pick-me-up with a gift basket of premium coffee. Other coffee gifts include decorative and travel mugs, one-cup coffee makers and specialty coffee creamers.
Games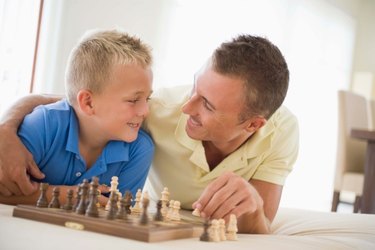 Games are a good idea for a fun gift and can range from board games and card games to hand held video games. Jigsaw puzzles and brain teasers like a Rubik's Cube are also fun game ideas.
Gag Gifts and Novelties
A grab bag gift does not always have to be serious. Show off your sense of humor with a gag gift like novelty cookie cutters that look like they have a bite taken out of them, or an electronic dancing Santa.
Entertainment
If you've recently read a great book or have seen a good movie and think others should know about it, give it as a grab bag gift. Other entertainment gifts might include a new CD or tickets to see an IMAX movie.
Home Decor
Home decor items are good for grab bag gifts that can be hung up in the recipient's house, office or vacation home. Candles, framed art and picture frames are popular choices, but don't forget indoor potted plants, vases and wall clocks either.
Toys
If the gift exchange involves children, toys are a must have. If not, toys are still a must have for the kid-at-heart. Childhood favorites like Silly Putty, Slinkies and Legos are always enjoyable for young and old alike.
Car Items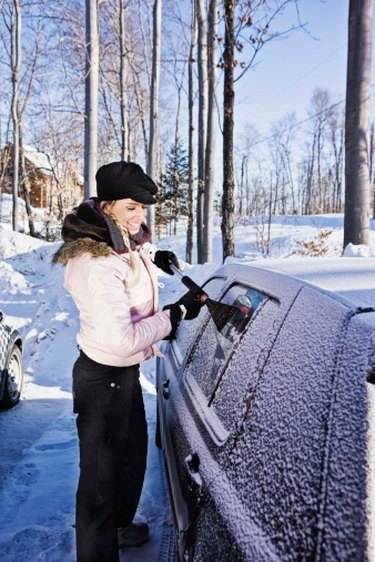 Give a practical gift for the car like a roadside emergency kit or a coupon for a free oil change. No one likes to scrape off an icy car in the winter, so give a heated ice scraper to make the job easier.
Gadgets and Electronics
Little electronic gadgets are the perfect price and size for grab bags. Electronic key chains, MP3 alarm clocks and miniature reading lights are traditional choices, but with technology constantly changing there is always some newest gift that can make life easier for its recipient.