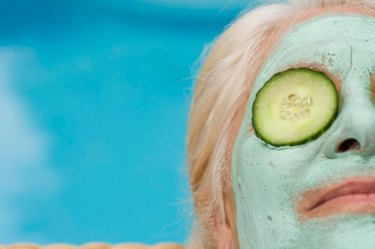 A 16th birthday is a big event for a teenage girl. At 16, many girls are able to drive by themselves and enjoy more freedom. If you want to plan a birthday celebration for your daughter that doesn't involve a traditional party, consider how you can work with her interests to make the day meaningful and fun.
Family Celebration
Sixteenth birthdays are a rite of passage; mark the event by creating a special family celebration. Have a family dinner, and take the time to make it all about your daughter. Plan her favorite dishes, or allow her to choose the menu. Dress up and focus on her achievements and growth. Each person in the family can provide a special tribute to the birthday girl, from a toast to a personalized poem. By honoring your daughter with such a personal, intimate celebration, you can make it an evening she will always remember.
Backpacking Trip
At 16, many girls struggle with body image, peer pressure and keeping up with trends. To help your daughter realize her own strength, take her on a special birthday backpacking trip. Head into the wilderness carrying backpacks with everything you need, and hike a long, challenging day. Set up camp in back country to teach her about self-reliance, and cook a special dinner over the fire or camp stove. By succeeding in a physically and mentally demanding situation, your daughter can emerge feeling confident and tough.
Spa Day
For a small gathering of friends that is designed to pamper your daughter on her birthday, plan a spa day. Visit a day spa and get massages, facials, pedicures and manicures. If you are on a budget, plan a home spa day, using drugstore products and setting up the house with candles, low lighting and relaxing music.
Night on the Town
To make your daughter feel special and grown up on her birthday, plan a night on the town. Depending on her interests, get tickets to a musical or a concert. Ask a few friends to join her, and hire a limo to drive them around. In doing so, you can create a celebratory atmosphere and make her feel like the star of the evening.