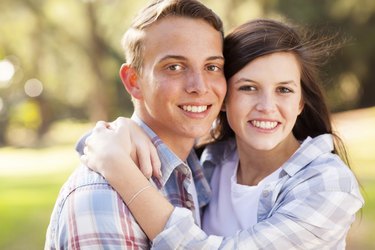 When you have been dating your boyfriend for two months, you might want to get him a gift to celebrate the occasion. While an anniversary gift is not necessary, it is a thoughtful way to show him you care about the relationship. For a two month anniversary, choose a simple and inexpensive gift that is practical, useful and memorable.
Hobby and Interest Gifts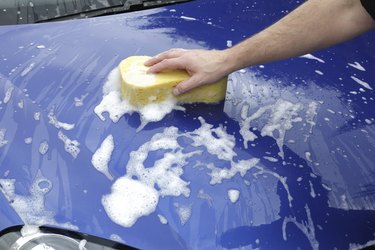 Choose a simple gift that is tailored to his hobby or special interest. This gift might be a new video game he has been talking about or a video game controller. DVDs, CDs, iTunes gift cards and gift certificates are also appropriate for a two month anniversary. Also consider a hobby gift basket such as a car-wash kit with soap, sponges, wax and drying cloths in a water bucket.
Practical Gifts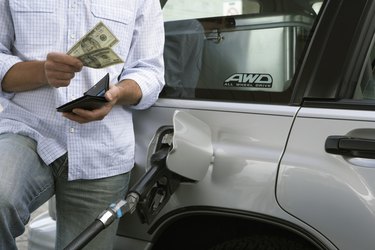 No matter their age, men want practicality. For your two month anniversary, get him something he will use on a regular basis such as a watch, wallet or keychain. For the boyfriend who is constantly on the go, choose an inexpensive gift for the car or work such as a travel coffee mug, car emergency kit or dash cover. Other practical gifts include pens, leather portfolios or notepads, charging stations and electronic gadgets.
Homemade Gifts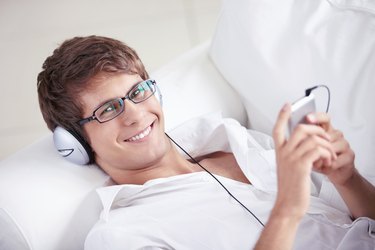 Make your boyfriend a gift from home for an inexpensive yet thoughtful present. Make a mix CD with the songs you enjoy together, such as the first song you ever danced to. Homemade photo gifts are appropriate for a two month anniversary as well, and include a photo album or scrapbook with photos from your relationship or a framed photograph of the two of you. Bake a batch of his favorite cookies or other treats.
Humorous Gifts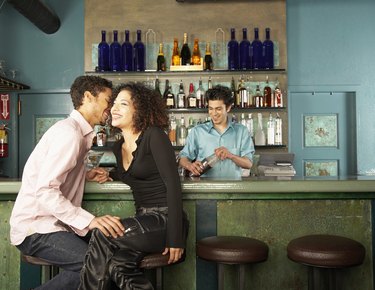 A two month anniversary is the time for giving a humorous gift for the boyfriend who enjoys those types of things. Get him a humorous toy for his dorm room or work desk, like a talking stress ball, voodoo kit or dartboard decision maker. Go to a local gift shop that sells gag gifts and buy him a clock, wall sign, beer hat or wall or desk calendar with jokes or limericks.