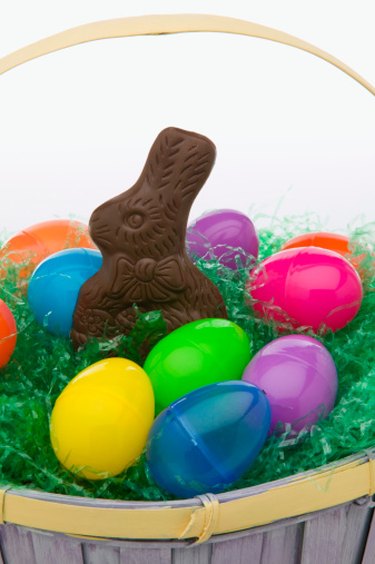 Easter baskets are typically filled with jelly beans, chocolate bunnies, cream-filled eggs and marshmallow treats. But chances are, the last thing the college kid in your life needs is more junk food. This Easter, skip the sweets and give a college student a themed basket filled with goodies he can use at school, home or commuting in between.
School Supplies
School supplies are small and abundant enough to create a study-themed Easter basket for a college student. Fill a basket with school essentials like notebooks, folders, printer ink, a calculator, multiuse copy paper, desk calendar, highlighters, sticky notes and adhesive page flags. Be creative and include helpful study aids like energy shots, aspirin, ground coffee, stress balls, study guides or pocket dictionary. Personalize the basket with a quality pen engraved with the student's name, a set of soothing candles that match dorm décor, an address book filled out with family contact information, personalized stationery, compatible computer accessories or a book or magazine relating to the student's major.
Toiletries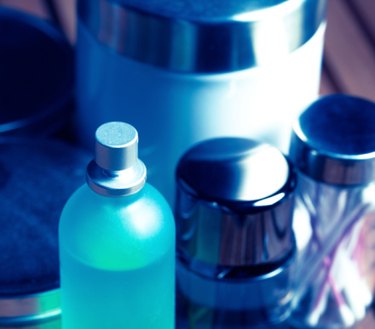 Most college students have little or limited spending money, let alone time to shop. Use travel-sized and sample products to create a health or beauty-themed Easter basket filled with daily essentials. Fill the basket with a toothbrush and travel-sized toothpaste, mouthwash, floss, deodorant or body spray, lotion, shower gel, shaving cream, face wash, hairspray, shampoo and hair conditioner. Include special items like favorite cologne or perfume, an electric razor, a set of initialed hand towels or a gift card to a cosmetics store, barber shop, pharmacy or nail salon.
Saftey Tools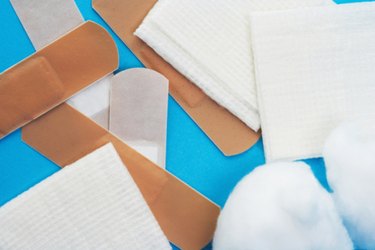 Make sure your college student has everything she needs to keep safe on and off campus with a survival kit-themed Easter basket. Fill the basket with general safety supplies, such as a compact flashlight, utility tool or multi-tool, travel-sized first aid kit, pocket-sized sewing kit, flu and cold medicine, tire gauge and batteries. Make it extra special with a AAA membership, cell phone, gas station gift card or identity protection subscription.
Modern Tech
College kids are practically inseparable from gadget technology. For a modern, tech-savvy Easter Gift, fill a basket with ear buds, a cell phone skin or case, a flash drive, iTunes gift card, LCD wipes, car adapter, computer speakers, antivirus software or a pack of styluses. Include a larger gift, such as an Mp3 player, digital camera or a tablet PC/reader, to tie the theme together.