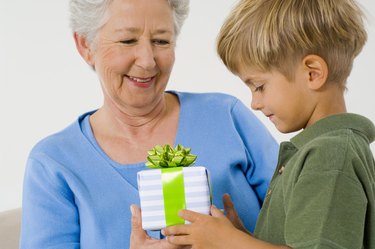 Birthdays signify another year of life, and each birthday is special in its own way, especially to children. Give symbolic gifts to a child who is turning seven, which is typically a time when the child will begin to understand more complicated life lessons and remember this period in her life as she ages.
Flowers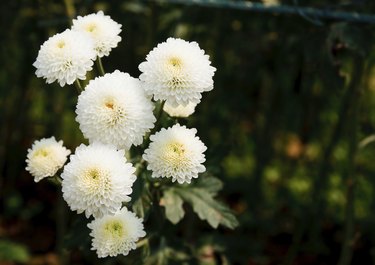 Flowers and plants all have specific meanings, many of which are associated with love and affection that can be incorporated into the child's birthday celebration. Give the child seven flowers -- one for each year of life -- or use his birthday to plant something together and share a life lesson. Plant white chrysanthemums, which symbolize truth, in your garden or outside his bedroom window to remind him to always remain honest. Choose daffodils to represent faith, honesty and forgiveness. Opt for pansies if the child lost a loved one during the past year as they represent remembrance. Alternatively, choose the flower that represents his birth month, such as carnations for a January birthday or roses for a June birthday.
Jewelry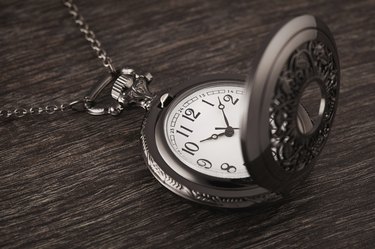 Jewelry can symbolize a variety of things, such as giving a friend a friendship bracelet. Use the child's birthstone in jewelry gifts, such as a pocket watch featuring an emerald for a boy born in May or diamond earrings for an April birthday. Opt for a charm bracelet with seven charms that feature the child's birthstone, her favorite color, animal, hobbies or a charm that represents her family. Family heirloom jewelry is another option, though a 7-year-old may not be mature enough to handle such a responsibility just yet.
Colors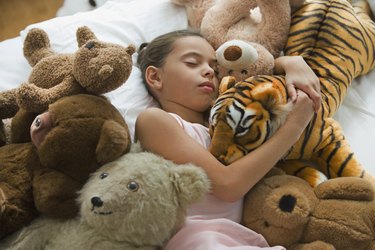 Colors can hold symbolic significance as well. Give the child a keepsake stuffed animal, blanket or a bedroom makeover with a new color he likes that also holds significant meaning. For example, light green symbolizes brilliance, orange symbolizes intelligence and red can symbolize life, energy or love. Colorful stuffed animals can hold double meanings, such as a bright blue cat as blue symbolizes friendship and cats symbolize good luck.
Religious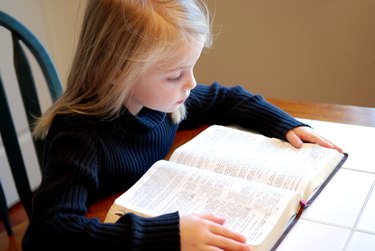 Share your faith with the child on a deeper level by giving her a religious gift, such as a prayer books, rosary beads, a star of David or whatever symbol is significant in your faith. A family heirloom Bible or her first personal Bible is an option. Choose a children's story book if one is available as many 7 year olds can read by themselves.
Personal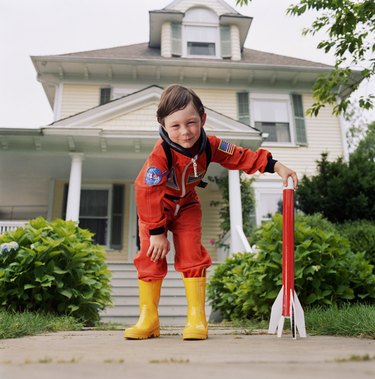 Give the child a personal gift that is symbolic of who he is or is personal to him in another way. For example, name a star after him if he is passionate about outer space or dreams of being an astronaut. Give him an angel pendant to symbolize his kindness and good deeds or his innocence. A mirror for his bedroom can symbolize his beauty -- inside and out. Give him chocolate to represent his sweet nature and charm or a diary for him to record memorable moments.
Educational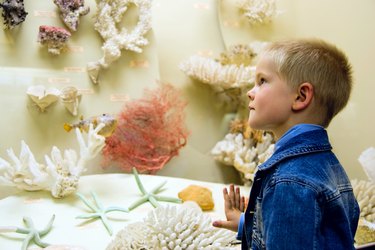 Educational gifts can symbolize your desire for her to grow up with wisdom and knowledge while books can symbolize knowledge and inspire her to nurture her love for reading and learning or inspire her to study more. Alternatively, a less serious educational gift could include an outing to a children's museum or educational video games.
Financial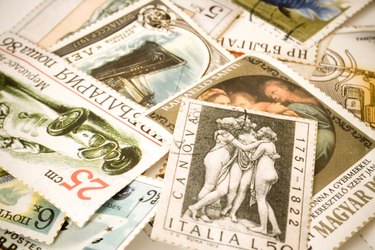 Give the child a financial gift to symbolize your desire for him to have a secure financial future, and use the opportunity to teach him about money. Purchase collectibles, such as stamps or coins, to start a hobby you can enjoy together and build his financial future. Investments, stocks, bonds or a savings account can start out small and grow with him. Open a savings account for the child, and start giving him a weekly allowance to teach him how to be financially responsible. Require him to save half of his allowance, and allow him to spend the other half, even if it's only two dollars per week.