Things You'll Need
Outdoor holiday lights

Magnetic or adhesive holiday light clips designed for metal roofs

Ladder

Measuring tape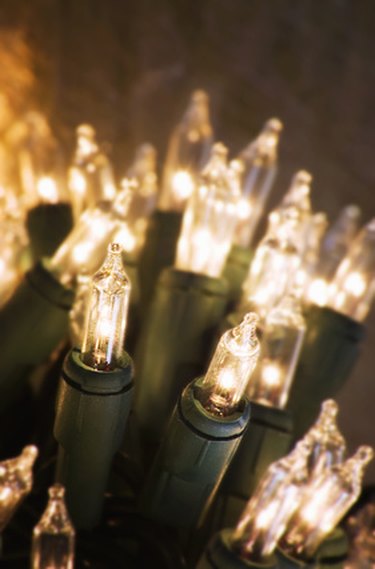 There are a number of ways to put outdoor decorative lights on your home during the holidays, but most methods and hardware are designed for hanging lights on homes with gutters or shingle roofs. If you have a metal roof, however, do not be discouraged. You can buy adhesive or magnetic hooks designed for use on metal roofs at many hardware stores or online. Some people also use inexpensive materials like duct tape or other adhesives, but they may not be as reliable.
Step 1
Measure the dimensions of your roof with the measuring tape to determine the length of light string you will need. You can do this along the ground if the sides you are hanging the lights from are parallel to the ground.
Step 2
Test the bulbs on the light string and make sure all are functioning. Also make sure that the outlet or outlets you plan to use are functional.
Step 3
Attach the light clips to the light string before you hang it. Space the clips about 12 inches apart along the string.
Step 4
Set up the ladder safely and securely so that you can reach the part of the roof to which you would like to attach the lights.
Step 5
Attach the light string along the eaves using the clips, which will hold in place either with adhesive or with magnets.
Step 6
Move the ladder to different parts of the house and continue to hang the lights where desired.
Warning
Always use caution when climbing a ladder. Make sure it is secure and use another person as a spotter.