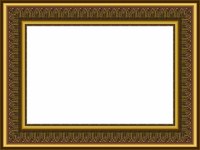 A miter saw installs on a table and is useful for mitering corners on trim like molding and window frames. Custom cabinets require mitering the corners at each junction of two pieces of wood for a correct fit. Skil miter saw blades become dull after hours of use, and require replacements for a clean cut that doesn't rip the wood.
Things You'll Need
Push the miter arm assembly down and lock it in the lower position. Lift the lower blade guard up and loosen the front screw on the guard with a screwdriver. Do not remove the screw. Remove the rear guard screw.
Unlock the blade guard and raise the arm assembly up while holding the lower guard upward. The blade bolt is now exposed. Push in the arbor lock on the top right side of the guard to hold the blade in position.
Remove the blade bolt. Pull the blade collar and the blade straight off the saw.
Place a new blade on the saw with the arrow pointing forward. Replace the collar with the flat side touching the blade. Insert the bolt into the blade and tighten it.
Pull the miter arm assembly down in the lower position and lock it in place. Align the rear of the blade guard with the rear screw hole. Insert the screw and tighten it. Push the lower guard up into position and tighten the front guard screw.
Push the arbor lock to release it.