Things You'll Need
2 pieces pine, 1/4-by-3/4-by-48 inches

Miter saw

Drill bit, 1/8-inch

Drill/driver

Silicone glue

Utility knife

Screws, 1/8-inch by 3/4-inch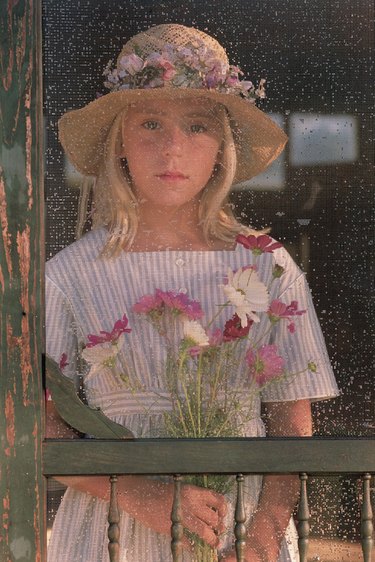 Window screens are flimsy and hard to seal. A typical window screen sometimes pulls loose from the binding around the perimeter and you can't stuff it back in again. It seems there's nothing you can do to seal the gap. A permanent solution can be realized with wooden molding and silicone glue. It seals the gap while sandwiching the errant screen between two pieces of trim. It takes only minutes to repair gaps that may have been there for years.
Step 1
Measure the length on the inside of the screen from corner to corner, on the side with the gap.
Step 2
Cut two pieces of pine to the measurements, using a miter saw. Drill four holes through each piece, evenly spaced and centered, using a 1/8-inch drill bit and drill/driver.
Step 3
Cut the tip from a tube of silicone glue to open a 3/16-inch hole in the end of the tube, using a utility knife.
Step 4
Apply a bead of silicone glue to both pieces. Press one piece against the screen, flush with the perimeter frame of the screen on the exterior side. Press the other piece on the interior side to match the first piece.
Step 5
Insert screws into the holes. Drive the screws in to penetrate into the matching piece of pine. Tighten the two pieces together with the screws, sandwiching the screen between them.
Step 6
Smooth the excess glue along the edges of both pieces, using a wet fingertip.
Tip
Do all four sides to balance and reinforce the screen.
Warning
Clean up silicone glue with a damp cloth.