Things You'll Need
Boots

Leggings

Bathrobe

Scissors

Jersey knit fabric scraps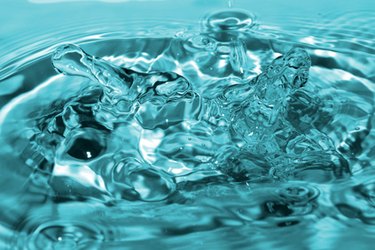 Sokka is the wise-cracking, energetic teenager from the Water Nation in the Nickelodeon cartoon and film "Avatar: The Last Airbender." Sokka lends his support to the avatar, Aang, and watches out for his younger sister and their friends. A few basic wardrobe pieces arranged in a creative manner can re-create his Water Nation garb. A hooded fur cloak can be added if the weather turns chilly.
Step 1
Put on a pair of blue fitted pants or leggings and tuck the bottoms into a pair of brown knee-high boots. If you do not have leggings, you may be able to use knit pants or even sweatpants as long as they aren't overly baggy.
Step 2
Cut the sleeves on a light blue bathrobe, so the ends fall between the shoulders and elbows. You can cut to the shoulder: The sleeves of Sokka's costume varies in lengths. Wear the robe tied over your leggings.
Step 3
Cut scraps of white or cream-colored jersey knit fabric into 1-inch wide strips. Wrap the strips around your palms and forearms like bandages to imitate Sokka's arm coverings.
Step 4
Sew the fabric to the bathrobe down the front edges of the bathrobe to the waist. Then sew the fabric to the bathrobe to create the appearance of a belt or waistband.
Step 5
If you have long hair, pull it into a ponytail high at the back of your head.