Things You'll Need
Pillows

String

Extra large T-shirt

White pantyhose or long, white football socks

Plain suede or leather shoes or slippers

Brocade jacket or tunic

Safety pins

Fabric glue

Hot glue

Velvet cape or length of velvet fabric

Fake fur

Brooch

White tulle

Elastic

Large gilt buttons

Large costume jewelry

Velvet hat

Fake fur trim

Fake beard

Face paint

Wide gold ribbon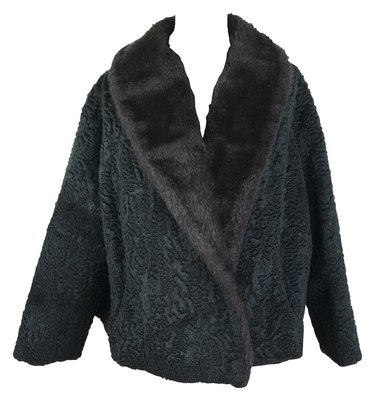 Henry VIII was a Tudor king famous for having six wives, who ruled England from 1509 until his death in 1547. He was a very large man and wore elaborate and expensive clothes, as befitted his status. To create a Henry VIII costume, scour thrift and fabric stores for rich fabrics and items made from fake fur, velvet or brocade.
Step 1
Tie pillows on either side of your torso to bulk out your figure and give the impression of girth. Tie several lengths of string around the pillows to hold them in position. Place an extra large T-shirt over the pillows to cover them.
Step 2
Wear white pantyhose or long white football socks pulled up over the knee. Wear plain suede or leather shoes or slippers.
Step 3
Fold a length of brocade fabric in half, so it reaches from your shoulders to your knees, for your tunic. Cut a curved slit in the center of the folded edge to make a neck hole. Place the fabric over your head and join the sides under your arms with safety pins or fabric glue. Glue large gilt buttons or pieces of costume jewelry to the front of the tunic with fabric glue or hot glue.
Step 4
Wrap a velvet cape around your shoulders, or pin a length of velvet fabric in place at the shoulders. Make a fake fur collar by cutting out a semicircular band of fake fur. Wrap it around your neck, covering the top of the velvet cape. Fasten it under the chin with a safety pin or brooch.
Step 5
Tie 12 inch strips of white tulle to a piece of elastic using slipknots to create the neck ruffle. Measure the circumference of your neck. Cut a piece of elastic to that length plus 3 inches. Tie the ends of the elastic together to make a circle then stretch it around a solid object such as a large book. Fold each strip of tulle in half and tuck the folded end behind the stretched elastic to make a small loop. Thread the loose ends through the loop and pull them tightly to make a knot. Continue working around the circle of elastic, pushing the knotted strips tightly together. Make sure the finished ruffle is loose enough to fit over your head and sit comfortably around your neck.
Step 6
Glue fake fur trim to a flat velvet hat. Use a large disc of velvet to cover a beret to create a suitable hat. Use fabric glue to secure the velvet to the inside of the beret's rim.
Step 7
Wear a short, auburn fake beard or draw one on with face paints.
Step 8
Add large brooches, buckles and ornate straps around your shoulders to create a regal look. Use a length of wide gold ribbon as a shoulder strap.