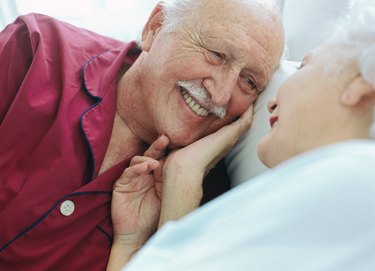 Bedroom and home design often go hand-in-hand when creating a senior-friendly environment. When designed ergonomically, the bedroom can become a safe haven for an elderly person. Equipping it with the right furnishings and accessories can also save a life. The bedroom needn't look like a hospital room or appear sterile. Seniors who spend a lot of time in their bedrooms look for comfort, familiarity and safety.
Location, Location, Location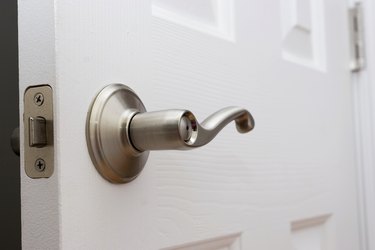 The bedroom's location is a matter of safety. Doors at least 30 to 32 inches wide or wider can accommodate a wheelchair or walker, making day-to-day and emergency exits quicker and easier. Attach lever-style doorknobs, allowing frail hands easy access. An en-suite bathroom with a raised toilet and safety grip bars nearby, or one that is close to the bedroom, gives a senior peace of mind. Add subdued, but bright enough lights in the hallway and bathroom to help seniors see at night. If the bedroom is up a flight of stairs, install a chair lift to prevent falls.
Practical Furnishings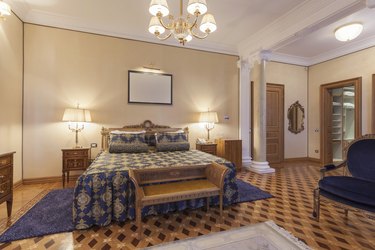 A plush mattress that reaches knee-level of the person using it is comfortable and accessible. Install a small nightstand adjacent to the bed, accessible by wheelchair or walker. A table lamp with an easy-to-reach switch or a dimmer, and moveable railings on both sides of the bed ensure sleeping safety. A comfortable, motorized reclining chair gives the senior alternative seating, and a bench at the foot of the bed is helpful when dressing.
Flooring and Floor Plans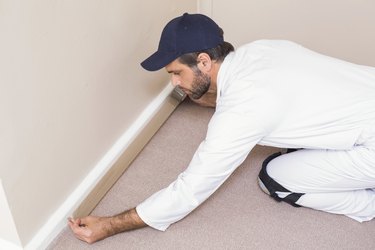 Install low-pile, wall-to-wall carpeting in the senior's bedroom, using firm padding underneath; avoid the tripping hazards associated with sculptured carpet patterns or area rugs. Aim for wheelchair or walker mobility and ease of movement for the senior. Align the floor plan in the bedroom to make it easy for the senior to get around without having to navigate around obstacles. Fix any rises or dips in the flooring, which may cause the senior to trip.
Communications and Lighting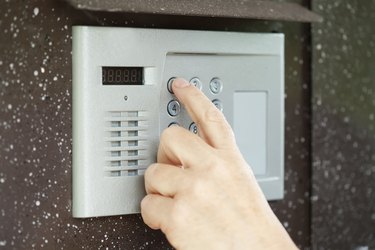 A hard-wired telephone with extra-large numbers placed next to the bed is a senior's link to the outside world. A baby monitor installed in the room can alert others in the house to activity in the elderly person's bedroom, and an intercom keeps communication lines open and an an emergency remote connects the senior to outside help. A timer attached to a bedside light turns it on early in the evening and can be set to keep the light on throughout the night. Illuminated wall light switches make them easier to find. Arrange electrical equipment so that it is operable from the bed, keeping the senior safe from moving around late at night.
Room and Bedding Colors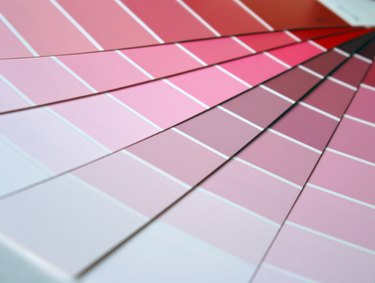 Create a welcoming and warm environment. Pale pink or marigold paint on the walls makes the room glow in the sunshine, and colors take from nature, such as latte or sage, give a room a more masculine tone. Coordinate the bedding and window coverings, keeping decor patterns simple. Lay several thin, but warm blankets on the bed, and avoid the heaviness of a down comforter and the clutter of decorative pillows. Use what's necessary for comfort while maintaining an atmosphere that's coordinated and cheerful.