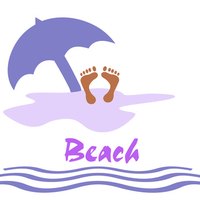 The Cricut Expression has changed the world of scrapbooking and crafts. New software is available which allows Cricut users to download images and patterns directly from the Internet. The cartridges for the Cricut Expression can be very expensive. By downloading the cartridges from the Internet consumers can use the entire library of the Cricut designs without spending a fortune on a cartridges rarely used. This also allows for consumers to share Cricut designs with each other online.
Things You'll Need
Cricut Expression
Cricut USB cable
Internet
Computer
Cricut Designstudio software
Sure Cuts a Lot program
Cricut cartridge
Insert the Cricut Designstudio software onto your computer. Follow the instructions prompted when inserting the Cricut Designstudio disc.
Download Sure Cuts A Lot program from Craft Edge.
Reboot your computer once the programs are successfully installed.
Attach the Cricut Expression to the computer using the USB plug included in the Cricut Designstudio kit.
Turn on your Cricut Expression machine. The computer should automatically recognize the Cricut Expression.
Insert a Cricut cartridge into the Cricut Expressions machine. It does not matter if it is the cartridge you wish to cut from; any cartridge will do.
Download cartridges from the Internet. There are a number of cartridges available online through file sharing sites.
Open the Cricut Designstudio program. The Sure Cuts A Lot software will allow you to download Cricut cartridges from online or use any image you have rights to. Use the Cricut Designstudio to arrange and design your cut.
Select the "Cut" button once your desired design is complete.