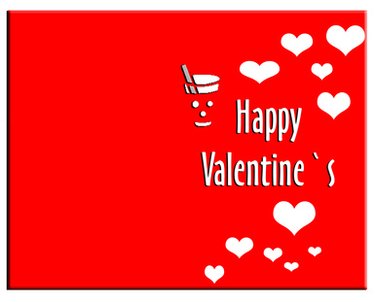 Each Valentine's Day, people across the nation shower their loved ones with gifts, chocolates, flowers and greeting cards. With recent advances in technology, it is possible to send a Valentine's card electronically. These cards are known as eCards, or cards sent to a recepient using an email account. Most sites require the sender to provide an email address. This makes it difficult to send an anonomous eCard. Though it is more difficult, it is not impossible.
Step 1
Create a temporary email account. Hotmail, gmail and yahoo are popular choices for sending and receiving simple email correspondence.
Step 2
Remain anonymous by using a name with which your receipent isn't familiar. When the ecard is sent, your email will be visible. Don't use an email address the recepient will recognize when you create the email account.
Step 3
Choose an ecard from an online site. When prompted to enter your email, enter the one you just created. Type your message, your new email and the recepients email address in the appropriate areas.
Step 4
Hit the "send" button to send your anonymous ecard. Some sites have a box you can check if you wish to be notified when the recepient receives the ecard.
Step 5
Close down the email account after your ecard has been received by the recepient. No sense in keeping it, unless you plan on using it again.