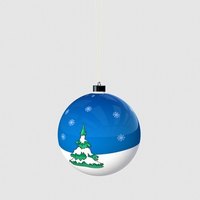 Making your own Christmas card to distribute to all of your friends and family via email is an easy, inexpensive way to share the holiday spirit. You have complete creative control over your Christmas greeting, and you don't even have to leave the house. Several websites offer a free service. Once you've created your Christmas card, you'll want to send e-greetings for every holiday and celebration throughout the rest of your year.
Things You'll Need
Free online greeting card account
Flash player (optional)
Photos, art for downloading
Visit a website that is meant for creating greeting cards. MyCardMaker.com, Delivr.net and Regards.com all offer Christmas email greeting cards.
Choose a photo or artwork to use for the front of your card. You can upload a photo that you currently have or choose art from the website's gallery.
Enter a customized greeting. Aside from what to write, you'll also choose the type of font to use, the size of the print and the color. You may also be able to personalize the backside of the card as well.
Enter your name and email address as well as the name and email address of the recipient or recipients.