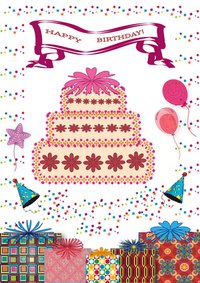 It's always nice to give someone a birthday card on his birthday. Whether it is a store-bought card or you create one yourself, it is the thought that counts. If you need to send a loved one or friend a birthday card immediately, there are a few ways that you can send your card in 24 hours.
Things You'll Need
Recipient's e-mail address
Create an e-card by visiting a greeting card website such as American Greetings, 123 Greetings, Blue Mountain or Hallmark. Electronic cards come in a variety of colors, styles and themes; and it only takes a few minutes to create and send an e-card online. You can even write your own personal message on the birthday card. In order to send an e-card, you will need a valid e-mail address and the recipient's name and e-mail address.
Send your card through postal mail. The United States Postal Service offers an Express Mail service for those who need letters or merchandise delivered within 24 hours. If you use the Express Mail service, USPS guarantees that your mail will be delivered the next day (to most locations in the United States), or you will receive a refund. Visit usps.com or call 1-800-275-8777 for more details about this service.
Ship your card through a package delivery company. FedEx offers same day and overnight express delivery services seven days a week in all 50 states. For more information about these services, go to fedexsameday.com or call 1-800-399-5999.