Things You'll Need
Internet connection

Computer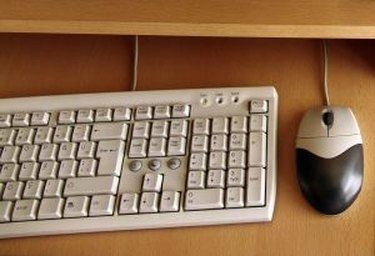 Whether you need a high resolution photo for the print quality or for an art project, it's quick and easy to download high resolution photos. Read more to learn how to download high resolution pictures.
Step 1
Right-click the high resolution picture you want to download. Choose "Save Image As," from the menu that appears on the computer screen.
Step 2
Choose the location where you will save the high resolution image. After choosing "Save Image As", a second menu will appear. This pop up box will show the location where the file will be saved. You can either leave it as is, or choose to save the picture in an alternate location. If you'd like to save it to a new folder, choose the place where you want to save it. For example, select "Desktop", and then click the New Folder icon. Open the file to save the image.
Step 3
Name the photo. Choose a name that is different from any other photo you have saved. Opt for a name that gives you an idea of what the picture is. This will allow you to look for the file at a later time without great difficulty.
Step 4
Open the picture and check the resolution. Using photo editing software, open the picture. Check the picture to make sure you have downloaded the high resolution version.
Step 5
Print the photo or use it however you need.
Tip
Choose a web-friendly name for your photo if you plan to upload later. Web-friendly file names do not have spaces, punctuation or special characters. Underscores are acceptable.
Warning
Be sure you are downloading the high resolution version of the photo. Many sites with high resolution photos offer two versions: low resolution and high resolution. Make sure you download the right one.