Things You'll Need
Hemp fabric

Sewing machine

Sewing patterns

Measuring tape

Scissors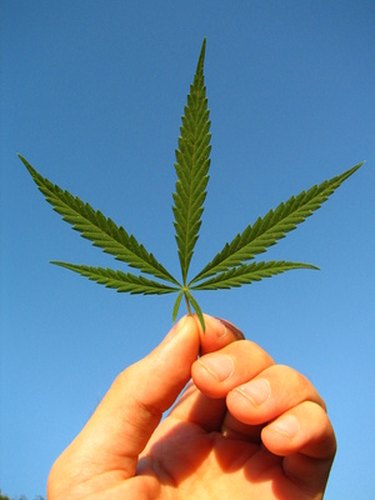 Hemp produces cellulose fibers that make strong fabrics and materials for a variety of applications. In fact, during the 1920s, 80% of clothing materials contained hemp. Making your own hemp clothing at home proves to be a creative and eco-friendly task, whether you're designing simple accessories or your entire wardrobe.
Step 1
Choose quality hemp fabric material from a reliable source. Some companies offer a variety of fabric textures made from 100 percent hemp such as denim like material, linen and stretch material for endless types of clothing.
Step 2
Obtain several sewing patterns. Sewing patterns can be downloaded online and printed out, or can be purchased at any craft store. Keep your eyes out at thrift stores and yard sales for old sewing patterns to save money.
Step 3
Choose high quality sewing thread for your creations. Hemp material is strong and durable, so strong and durable thread helps improve the overall quality of the clothing you make.
Step 4
Make accurate measurements with measuring tape for any clothing creation you make. Measure your shoulders, bust, waist and hips and work according to those measurements by adding an inch while sewing the clothing. This allows the material the chance to both shrink and soften during wear and care.
Step 5
Start out small by making simple clothing items such as simple aprons or skirts. Accessories like belts, handbags and even bandeau tops provide beginners the ability to sew their own hemp clothing.
Tip
Wash the clothing you make from hemp at least once before wearing. Hemp begins as a stiff-feeling fabric but quickly softens up becoming comfortable and wearable.