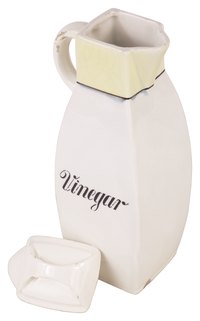 Everyone wants to have a clean, fresh smelling home, but regular indoor living sometimes renders that home less than fresh. Pet odors, spills and cooking odors often linger longer than we would like. A few simple actions around the home each day, or as needed, keep the home smelling fresh no matter what the season -- even between cleanings.
Things You'll Need
Dust mop
Sponge mop
Floor cleaner
Dish soap
Laundry detergent
Odor-controlling cat litter (optional)
Vinegar
Water
Spray bottle
Baking soda
Microwavable bowl
Damp sponge
Vacuum cleaner
Incense or scented candles
Open the windows and let the fresh air indoors. This is the most obvious and least expensive way to freshen your house. The air in your home can become stale if the house is closed up all the time. Open the windows and let the fresh air circulate through your home. During chilly weather, even a few minutes of fresh air helps remove stale odors.
Clean regularly. You don't have to clean the whole house from top to bottom each day but keep floors clean, wipe up spills and keep the dishes and laundry done. Rinsing dishes after use, even if you don't have time to wash them, prevents lingering food odors and also makes dishwashing less of a chore.
Fill the cat's litter box with clumping litter with granulated crystals specially formulated for odor control to help reduce litter box odor. Change the litter any time an unpleasant odor is evident.
Mix vinegar and water in a new spray bottle to freshen a room and eliminate odors. The vinegar odor will dissipate within a few minutes taking other odors along with it.
Keep a box of baking soda in the refrigerator to eliminate food odors. Replace with a new box each month.
Place a microwavable bowl of vinegar and water in the microwave and turn on the microwave for 20 or 30 seconds. This will eliminate food odors and the microwave will easily wipe clean with a damp sponge.
Sprinkle carpets and upholstered furniture with a light dusting of baking soda, wait for a few minutes and then vacuum thoroughly to remove smoke and other household odors.
Burn incense and/or scented candles to give your home an inviting aroma.