Things You'll Need
Trash bag

Packing peanuts

Pillowcase

Safety pins

Tape

Sewing machine (optional)

Needle and thread (optional)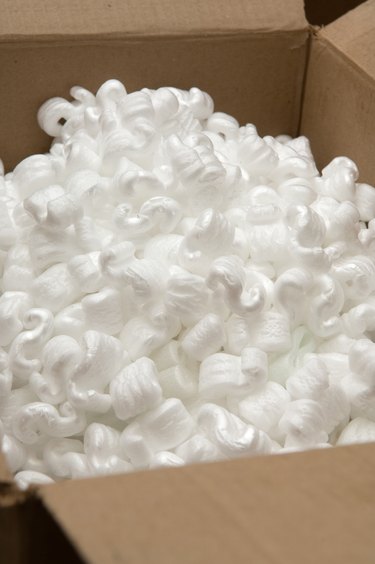 If you want to dress up as a famously overweight celebrity or a particularly round cartoon character, you will need to build up a bit under your clothing. Making yourself look naturally fat is a bit tricky, as you want to avoid bulky protrusions or losing bits of your filling as the night goes on. If you want to give yourself a large belly or huge posterior and need to make the supplies yourself, there is a simple method for creating the appearance of fat without having to spend too much money. Building a fat suit takes time, so be sure you start your costume before Halloween rolls around.
Step 1
Take a few handfuls of packing peanuts and shove them into a trash bag. Fill the bag until it reaches the desired size of your costume belly.
Step 2
Seal the trash bag by tying the open end of it into a knot. This keeps your fat secured during your celebratory activities.
Step 3
Push the sealed bag into an empty pillowcase. The pillowcase gives you an added layer of security and smooths out the bumps created by the packing peanuts.
Step 4
Place the pillowcase under your shirt or in your pants, wherever you would like to add the impression of fat. You can create multiple fat packs and add them to different parts of your body.
Step 5
Secure the fat packs to your clothing with a few safety pins or some tape. You can also sew the pillowcases into place before inserting the fat bags. Tucking in your shirt is another simple method, though it will be less reliable.