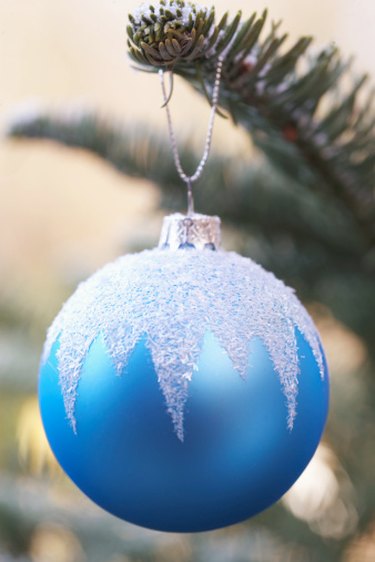 Christmas trees with strong, sturdy branches such as pine or fir varieties can support heavy Christmas ornaments. If you buy an artificial tree, choose one with strong wire branches.
Types
Fir tree varieties that are commonly used for Christmas trees include Douglas, balsam, Fraser, noble and grand. Pine varieties include Austrian, Ponderosa, Scotch, Virginia and white. Many of these varieties are available in artificial trees as well.
Features
Christmas trees with upward-sloping branches such as Fraser fir can hold heavy ornaments with less drooping of the branches than trees with branches that naturally slope downward. If your ornaments are large as well as heavy, choose a tree with open branches to accommodate the ornaments. Scotch pine is one alternative with strong, open branches.
Size
Choose a tree that fits the dimensions of the room it will be in as well as the size of the ornaments. Trees for home use come in a wide range of size, from small table-top heights of 2 or 3 feet on up to 10 or 12 feet for large rooms. The average size of a Christmas tree is 7.5 feet tall.