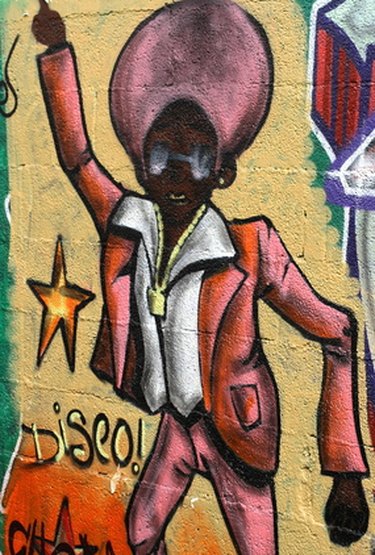 Guests attending a 70s themed party should dress up in disco or hippie costumes to get into the spirit of the decade. Some places to look for 70s fashions include thrift stores and the attics of people who were young adults during the decade and saved their old clothing.
Hippies
Hippie colors include earth tones such as brown, avocado green and burnt orange. Tie-dyed costumes fit in perfectly, as does anything with peace signs or flowers. Colorful headbands and big sunglasses will complete a hippie costume.
Disco
Men should wear tight-fitting colorful shirts with popped collars and the top few buttons left open to show off chest hair. Women can wear mini-dresses with platform shoes. Both can accessorize with gold chains or medallions and big hair.
Celebrities
Costumes for 70s parties can be directly inspired by celebrities from the decade. Examples include John Travolta in "Saturday Night Fever," Farrah Fawcett in "Charlie's Angels," and members of the band KISS.