Established in 498 A.D. and named for Saint Valentine, Valentine's Day provides a chance for people to share their love and appreciation for friends, family members and intimate partners. Whether in a relationship or single, attending a valentine ball can be a fun and exciting way to celebrate the holiday with a group.
Elementary School Party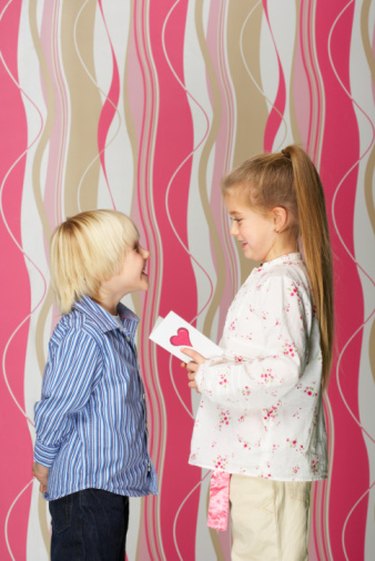 Throwing a kindergarten or elementary school themed valentine ball can be a great way to evoke the childlike giddiness of early love. It can also be a fun and lighthearted way to celebrate the holiday for singles who may be attending the party. Provide a craft table with materials for guests to make homemade cards, such as glitter, doilies and construction paper. Let each guest create a personalized shoebox to leave in a "cubbyhole" and collect cards (and perhaps phone numbers) as the party goes on.
1950s Party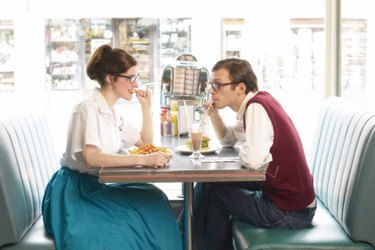 A 1950s valentine party is a costume-oriented event where guests are encouraged to dress in period 1950s clothing. Suggest clothing such as leather jackets, greased hair and poodle skirts. For entertainment, hire a band to play classics or rent a retro jukebox with music by Elvis, Buddy Holly, the Everly Brothers and more. Active party planners may want to host the party at a roller skating or ice skating rink, popular pastimes of 1950s teenagers.
Famous Hollywood Couples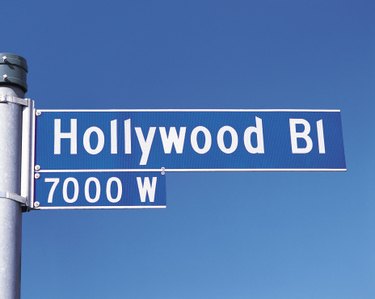 Let your guests pick the most romantic, edgy or ironic film star couples and dress as them for this party idea. Decorate your home or event facility with a red carpet and gold stars or hang classic movie posters on the walls. Perhaps set up a station where guests can have plaster imprints of their hands made, just like celebrities. Consider announcing guests' "names" as they arrive and station paparazzi at the door. Or arrange a talent show where guests can impersonate their chosen celebrity or perform a special talent of their own.
Chocolate Tasting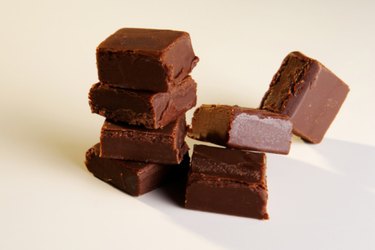 A study by Dr. David Lewis of the University of Sussex shows that the sensation of chocolate melting in one's mouth creates an even more intense brain reaction than passionate kissing. At a chocolate-tasting party, the two don't have to be mutually exclusive. Celebrate chocolate and love together by hosting a chocolate-tasting ball where guests can sample a variety of types of chocolate. Provide milk chocolate, semisweet and bittersweet chocolate. Consider a chocolate fondue fountain with fruits and cake bites to dip in the chocolate, for extra fun and to encourage guest interaction. And don't forget hot chocolate to drink.