You've most likely been separating cans and bottles, saving your junk mail and washing out your plastics to take to the recycling center for years now. Every little bit definitely helps when it comes to reducing our impact on the environment. But did you know that reusing, reducing and recycling your clothes can also do great things for our planet? Mending matters too.
Mending has been around forever, but with the rise of cheap, fast fashion, it seemed silly to mend when you could just go get something new. However, that frame of mind was filling up our landfills with throwaway textiles faster than we could say, "I want some new clothes!" Luckily, there are some new cowboys in town starting a fashion revolution who want to help you see that mending is not only beautiful but it can also be simple, fun and green by using visible mending techniques, such as Japanese Sashiko (or boro), embroidery, patches and some other simple sewing projects. Even first-time menders and upcycling stitchers will want to show off their mending and post "#visiblemending" on their social media for everyone to see.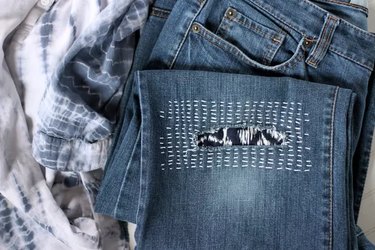 Traditional Sashiko is the Japanese art of hand stitching using a running stitch and geometric patterns for a visible mending project. There's no sense in trying to hide your mending stitches when you can celebrate your work and create some beautiful designs with Sashiko stitching. Sashiko is a straightforward and fun way to mend. You just need some contrasting embroidery floss, a needle, a small piece of fabric and a ripped pair of jeans or a jean jacket. One of the beautiful things about Sashiko stitching is the imperfection. What? Yep, we said imperfection. Your hand stitching doesn't need to be exact, which makes it more personal, beautiful, and down to earth. We have just the right Sashiko mending tutorial for you to get your visible mending adventures started.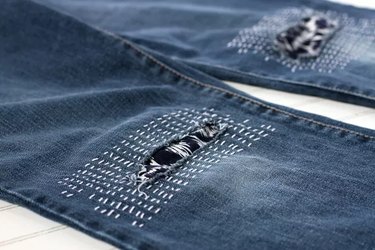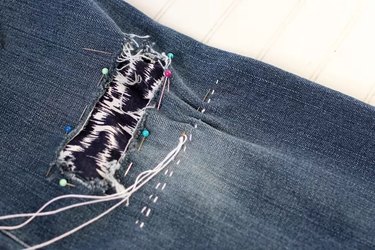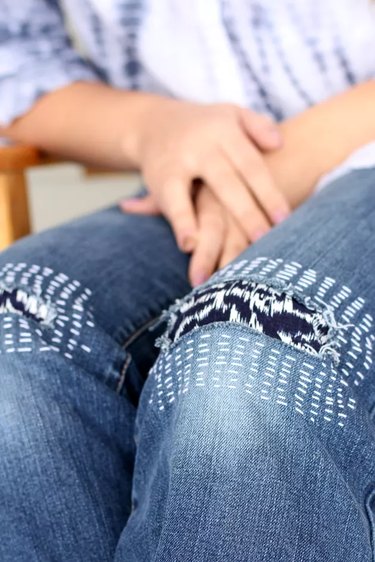 There's no need to send that ill-fitting pair of jeans to the donation pile or worse yet, the landfill, when you can fix them with this simple and fun DIY visible mending project. We'll show you how to make pants a bigger size without hiring a tailor to sew this fashion revolution. Just grab a couple of pieces of fun fabric that are the same length as your jeans and the extra width you need. Open up the side seams of your jeans and then pin and sew in the side gussets. Voila! Get some more life out of those jeans for years to come.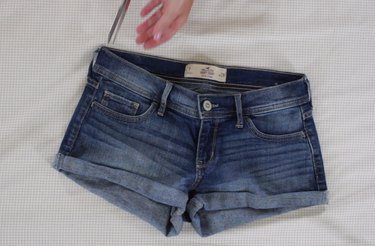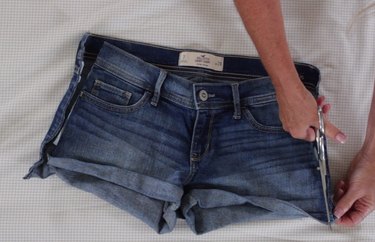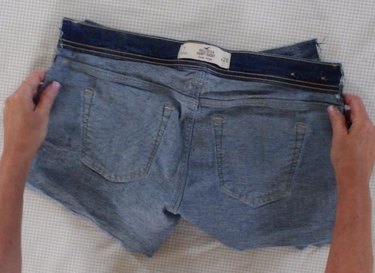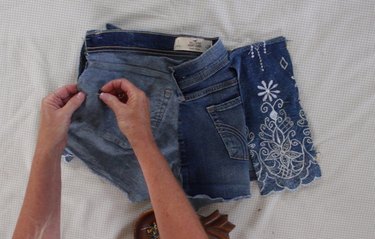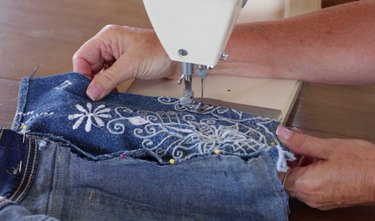 You can mend your clothes with beautiful floral embroidery even if you don't want to mess with an embroidery hoop, hand stitching or a cross stitch. Celebrate visible mending with embroidered fabric and a bit of iron-on adhesive paper, and you're good to go. Our floral embroidery for jeans tutorial has everything you need to know. Press the adhesive paper to the back of the embroidered fabric, cut out the flowers you'd like to use and then iron the floral pieces onto the rips or tears in your jeans. It's a mender's dream!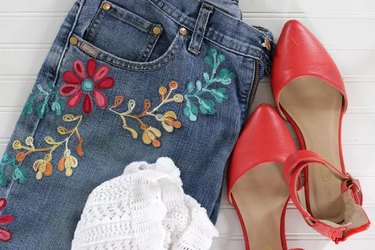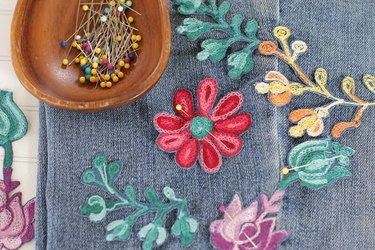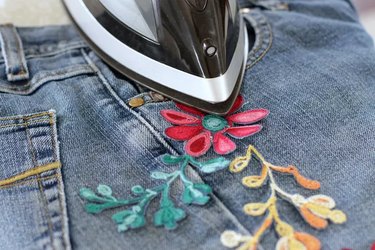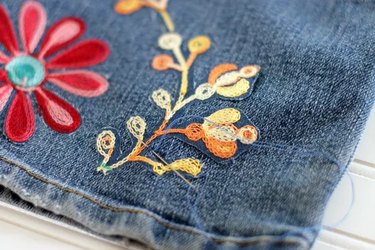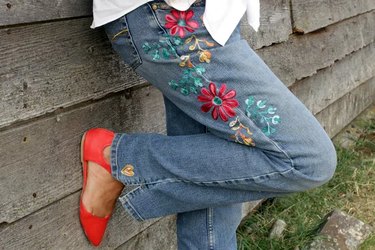 4. Make a Too-Small Skirt a Bigger Size
Give your favorite skirt that has gotten a bit too tight a visible mending makeover. It's all here in our step-by-step tutorial for how to make a skirt bigger. Whether your skirt is leather, cotton, knit or denim, you can easily upcycle it with some discarded fabric samples and an old zipper. We've got you covered.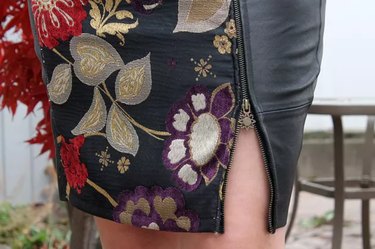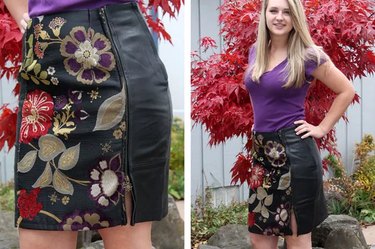 5. Bleach Can Work Miracles
What do you do when you've been cleaning and a bit of bleach splashes onto your jeans and creates a spot or two? We say two can play at that game. Believe it or not, you can fight bleach stains with bleach. Place a stencil you like over the stain, spray a little bleach solution, wait a bit and then peel off the stencil. Wow! It's beauty instead of a stain, and we say that's upcycling at its finest.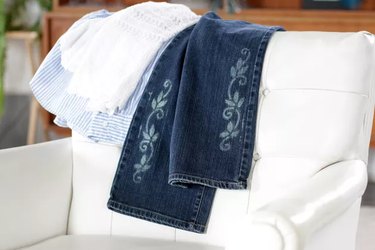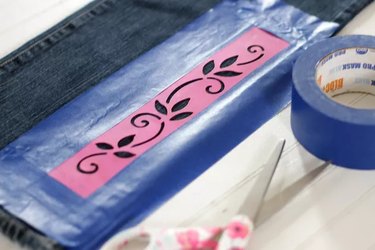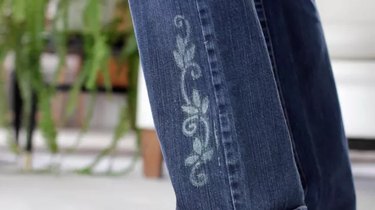 6. Mend a Shirt That's Busting at the Seams
There is even a visible mending technique to give new life to your favorite button-down shirt that is now busting at the seams. Simply cut the center on the back of the shirt and then pin and sew in a triangular piece of matching lace or coordinating fabric. You can see the complete step-by-step tutorial for how to resize a too-small shirt to get all the details.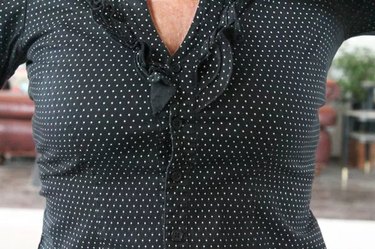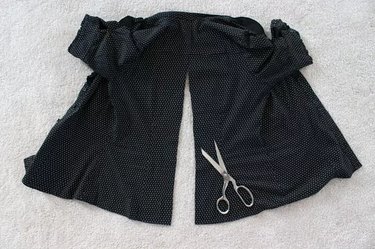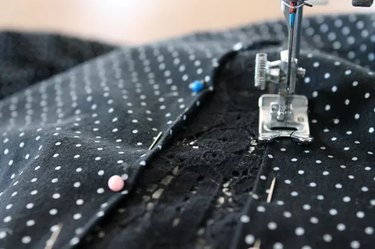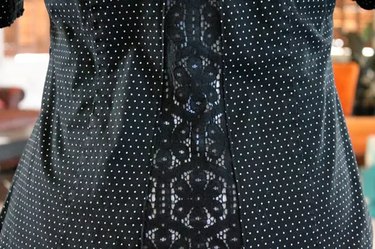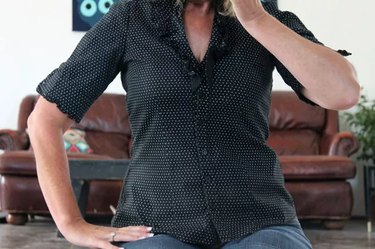 You don't have to be a knitwear designer to get your sweater in on this visible mending fashion revolution. Many of us have changed our mind when it comes to mending sweaters. We used to think it was all over for our favorite clothes when they got a rip, tear or hole. Throwing it away seemed to be the only option, but not anymore! There's no need to be ashamed if your clothes have a patch. Now, you can wear your patches proudly and fashionably and make it look like a custom-made sweater.