Blue jeans aren't just for cowboys anymore. Move on over you rugged men, we've got some fashion statements to make. We're distressing them, cropping them, acid washing them and fraying them–anything to make our jeans cool and different. Now you can give your plain jeans some personality by using a stencil and bleach to add some modern tattoo-like designs. Cover them with patterns or just put a few strategically placed pictures to alter your jeans and make them your own. Once you give this DIY a try, none of your denim will be safe. Don't say we didn't warn you.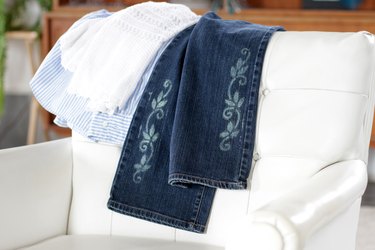 Things You'll Need
Denim jeans

Cardboard

Stencil

Tape

Scissors

Old towels

Bleach

Spray bottle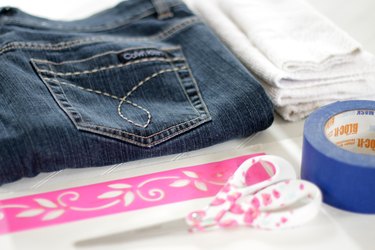 Step 1
Cut a piece of cardboard to fit inside the leg of the denim jeans. This will keep the bleach from bleeding through to the other side of your jeans.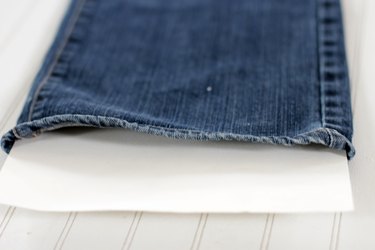 Step 2
Place the stencil on the spot you'd like to bleach on the jeans.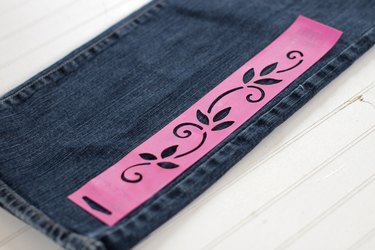 Step 3
Secure the stencil in place with tape on all sides.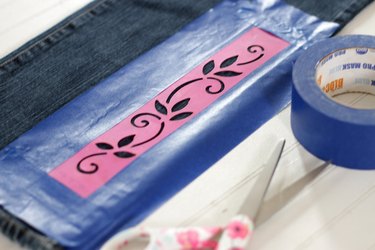 Step 4
Protect the rest of the jeans from any bleach overspray with old towels.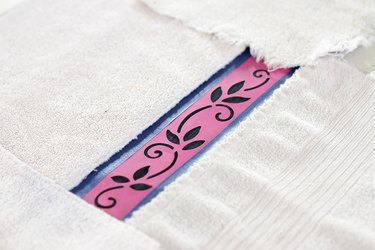 Step 5
Lightly spray over the stencil with bleach. Use another old towel to carefully blot up any bleach from the top of the stencil so it won't drip onto your jeans when you remove the stencil. Let it sit for 15 or 20 minutes.
Step 6
Remove the towels and the stencil. Rinse your jeans and throw them in the washer and dryer.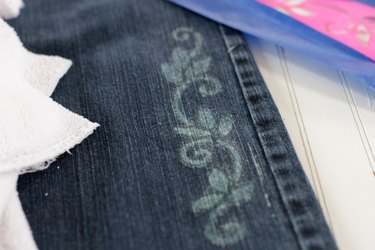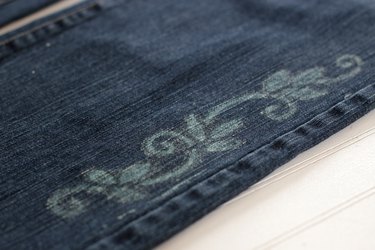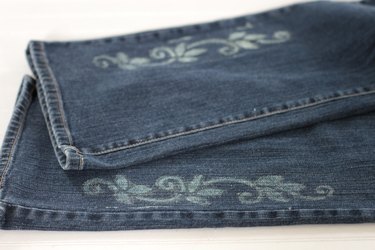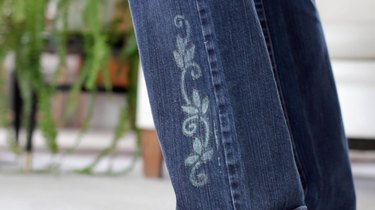 You can even bleach a design on the back of a jean jacket using the same technique!