Have fun this Halloween season with one of the creepy, mysterious and spooky members of ​The Addam's Family​. You'll have the spookiest, kookiest front porch on the block when this DIY life-size Cousin Itt greets your trick or treaters. Gather up several grass table skirts, a tripod, some sunglasses and a hat to quickly construct this peculiar and hairy cousin. When you're finished, your neighbors just might put their witches shawls on, grab some broomsticks they can crawl on, and maybe make a call on, your quirky Cousin Itt.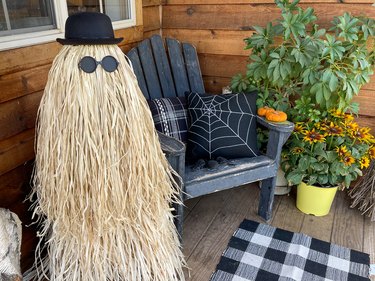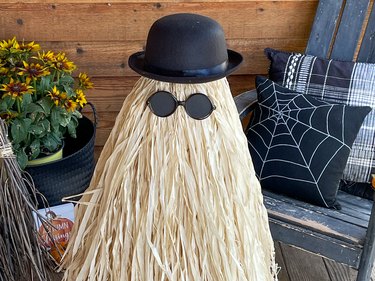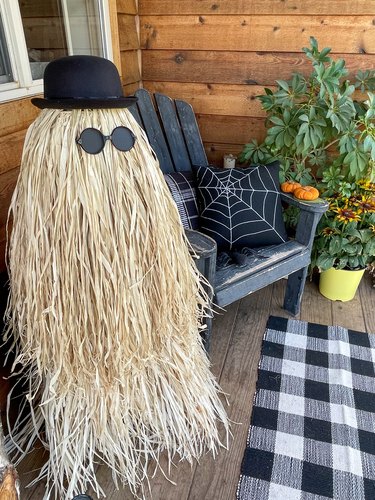 Things You'll Need
Tripod

2 or 3 grass table skirts

Bowler Hat

Sunglasses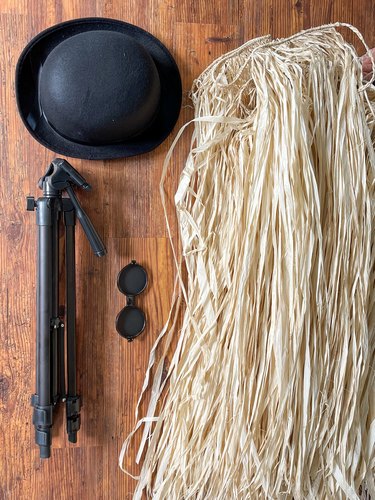 Step 1
Set up a tripod so it is about 3 or 4 feet high and the legs aren't all the way out. You may need to secure the center column with some packing tape to keep the tripod in place.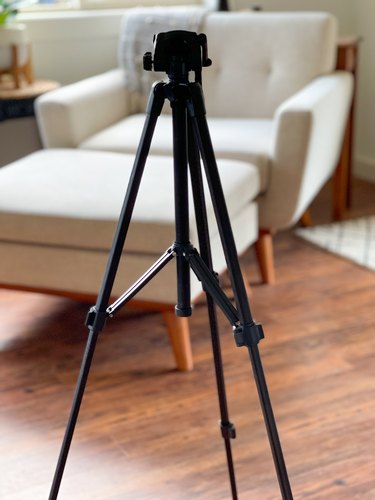 Step 2
Wrap one table skirt around the bottom of the tripod so the bottom edge of the skirt is just touching the floor. Secure the end of it in place with a clip. Then wrap the next table skirt around the tripod while slowly spiraling it up to the top. Secure the end in place with another clip. If your Cousin Itt doesn't seem full enough with the second skirt, you can always add a third skirt.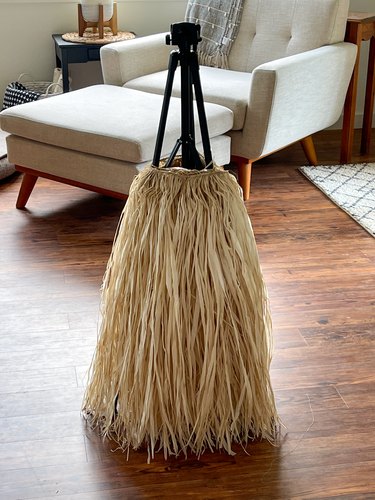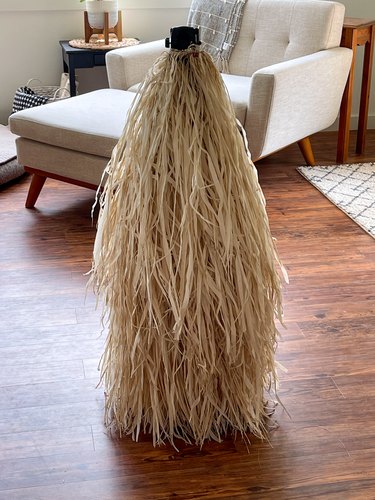 Step 3
Place the bowler hat on top. Put the sunglasses through the raffia so the earpieces are resting on one of the the top edges of the spiraled table skirt underneath the top layer.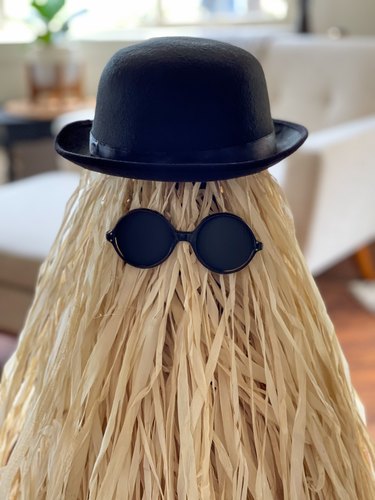 Find a fun spot on your front porch or inside your home for Cousin Itt to greet your friends and neighbors when they come by for their autumn visits.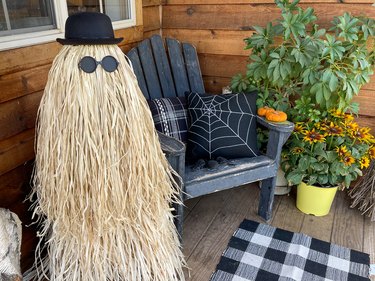 ​When your friends come to see 'em, they'll really be a' screamin'.​ Happy Halloween!