Channel your inner Jedi and wrap gifts for all the Star Wars enthusiasts on your list in festive themed packaging. Featuring a Chewbacca cookie (er, Wookiee) tin, Stormtrooper gift bag clip and Lightsaber gift tube, these are all designed to be reusable so the recipients can enjoy them long after the holidays. May the force be with you this holiday season!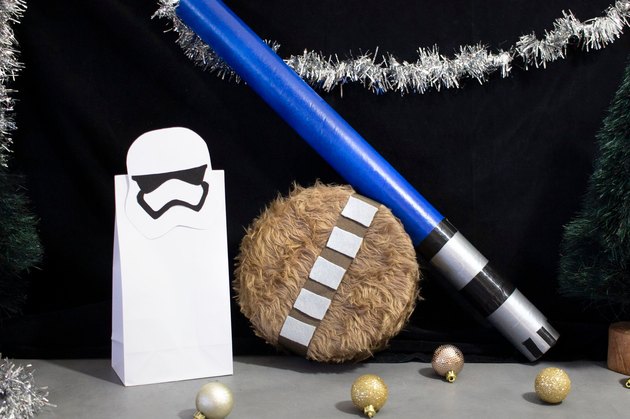 Chewbacca Cookie Tin
eHow may earn compensation through affiliate links in this tutorial.
Step 1
Cut a circle of brown fur to fit on the lid of the cookie tin Be sure to cut it slightly larger than the lid, so you have about 1/4-inch of extra fabric to glue down around the side of the rim. Hot glue it in place on the lid.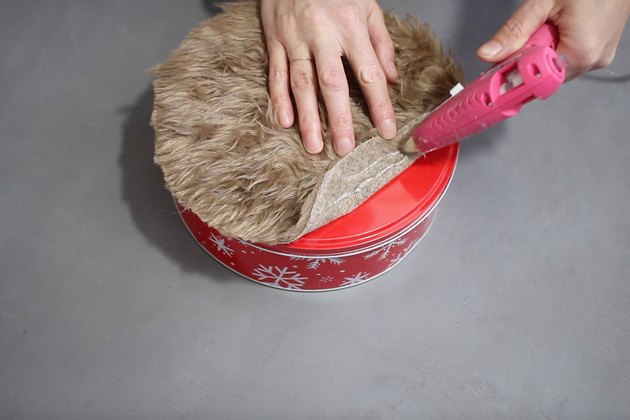 Step 2
Cut a long strip of brown fur and glue it around the side of the cookie tin.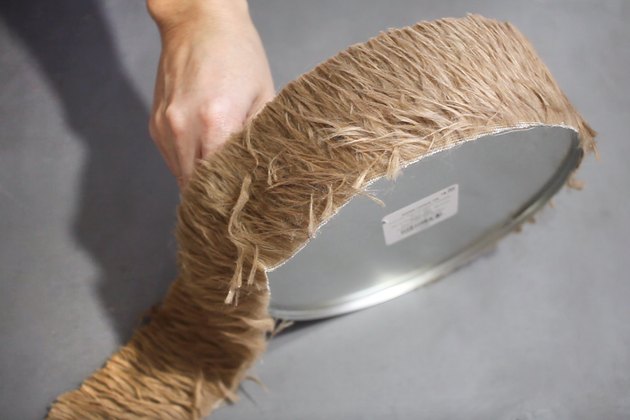 Step 3
Trim off any excess fur around the top of the tin to ensure the lid can close properly.
Step 4
Place the lid on the tin, and wrap a piece of brown ribbon diagonally across it. Glue the ends of the ribbon in place on the bottom of the tin.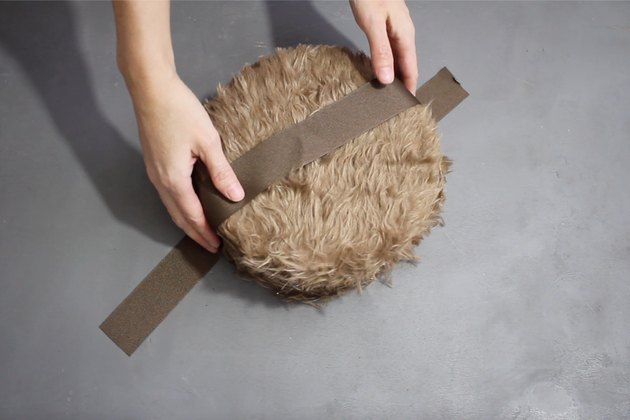 Step 5
Cut small rectangles of gray felt that are the same width as the ribbon, and glue them on top of the brown ribbon to create Chewbacca's belt.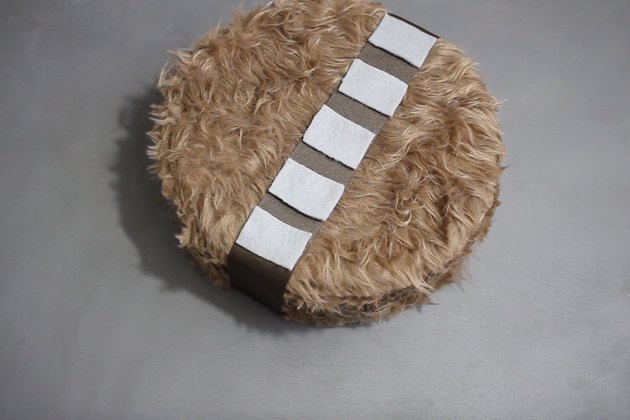 Stormtrooper Gift Bag Clip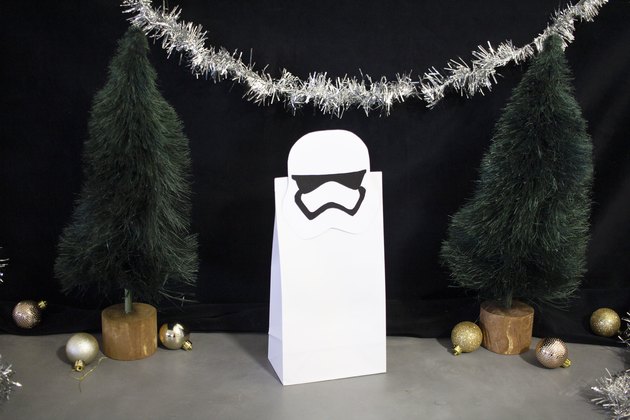 Lightsaber Gift Tube