One time for a holiday party, I drove for two hours up to the mountains to collect a bunch of snow that I could use for party decorations. Needless to say, a lot of it had melted by the time I got back home. Now when I need some decorative snow, I make my own. And would you believe that all it takes is some disposable diapers and water? This fake snow is cold just like the real thing, but it does not melt so it's perfect for holiday tableaus and tablescapes. So let it (fake) snow, let it (fake) snow, let it (fake) snow.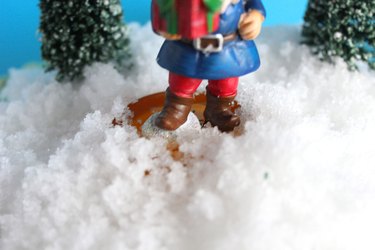 ​eHow may earn compensation through affiliate links in this tutorial.​
How to Make Fake Snow With Diapers
Things You'll Need
Scissors

Large bowl

Water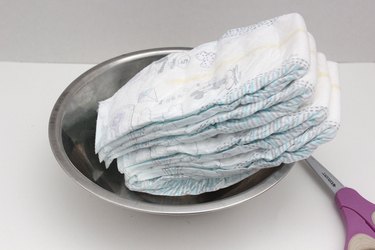 Step 1: What is Inside Diapers?
Did you ever think about what material is in disposable diapers that absorbs so much liquid? It's a powder called sodium polyacrylate, which absorbs a gazillion times its weight in water. (Well, maybe that's an exaggeration — it's more like hundreds.) So when you add water to the powder, it puffs up and looks like snow. For this project, I chose the biggest diapers I could find so that there would be more powder in them.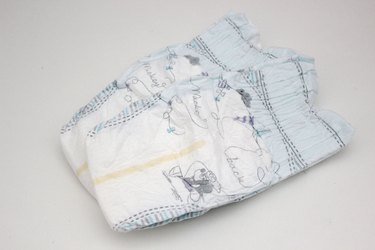 Step 2: Cut Along the Lining
With scissors, cut along the top cotton lining of the diapers to expose the padding inside.
Step 3: Remove the Padding
Open up the diaper and remove the padding over a large bowl. As you take out the padding, the sodium polyacrylate powder will fall out with it into the bowl. The powder is placed in all the crevices of the diaper, so leave no corner unturned.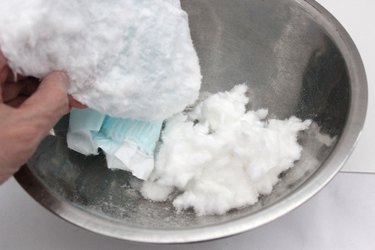 Step 4: Rub the Powder From the Padding
Rub the padding between your fingers to shake out any powder wedged between the fibers.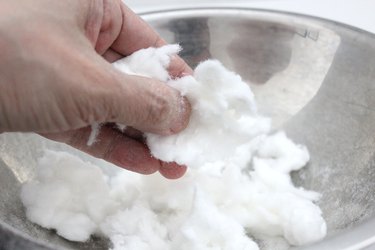 Step 5: Remove Stray Fibers
You will end up with a little less than a teaspoon of powder from one diaper. Run your fingers through it and remove any stray fibers from the padding. There will probably be some fibers on the side of the bowl as well.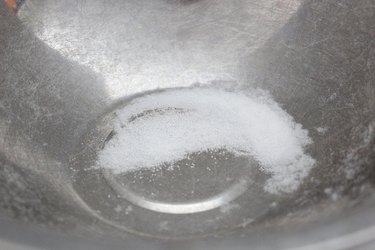 After five diapers, you will have about two tablespoons of sodium polyacrylate powder.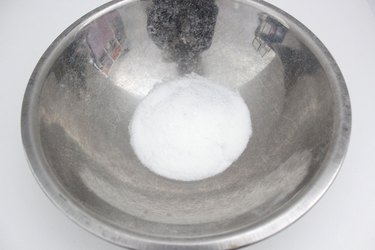 Step 6: Fake Snow That you Add Water To!
Pour two cups of water into the bowl with the powder.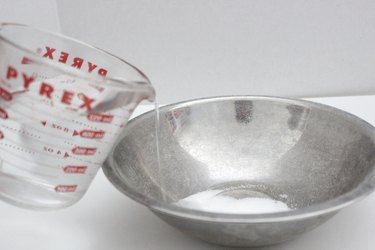 Take a look at what's happening inside the bowl. Right before your eyes, the powder expands as it absorbs the water.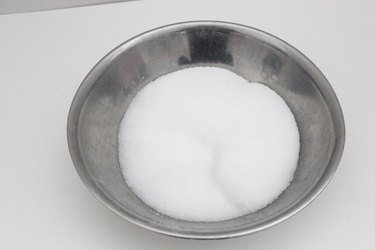 Fluff the fake snow with your hands. It's cold and slushy just like real snow.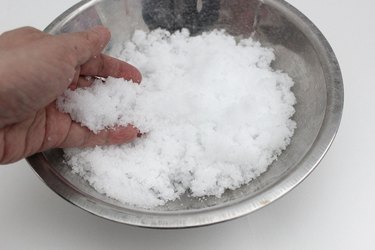 Warning
Never throw away the powder or fake snow into the sink. It will expand and clog your pipes.
Step 7: Create Your Decorative Display
Place the snow on a ceramic or glass dish, preferably with an elevated rim.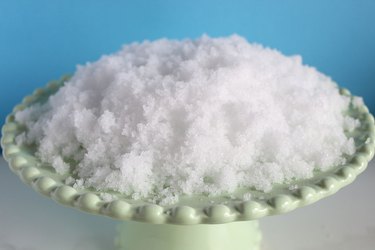 If you plan on displaying figurines in the snow, hide some platforms under it so the figurines have a flat surface to stand on. I used some votive candleholders turned upside down. After placing your figurine on the platform, cover it up with more snow.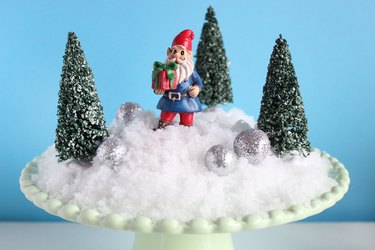 One great feature of this fake snow is that it doesn't melt. Instead, the moisture will evaporate and the powder shrinks back into its original form so you can reuse it. Now every day can be a snow day.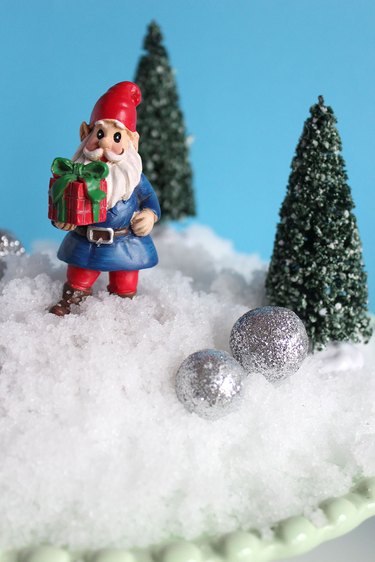 Warning
This fake snow is ​not edible​. Keep out of reach of young children.