Celebrating 40 years of marriage is no small feat, and when your parents reach this milestone, it provides an opportunity to honor them with a special gift. Skip the conventional photo album or ruby jewelry and think of a present that will surprise them. Even if you're on a budget, a thoughtful gift tailored to your parents' personalities is something they'll remember fondly.
Plan a Getaway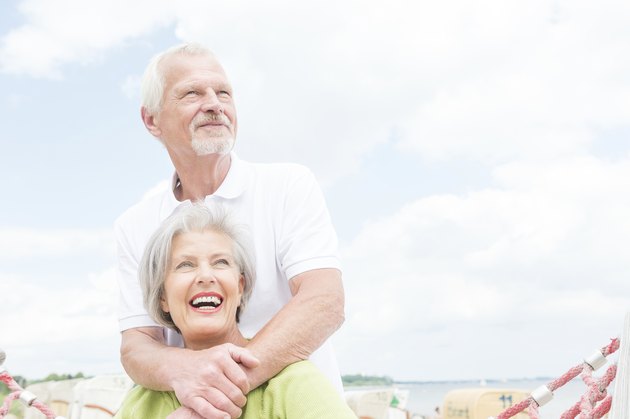 For parents who have all the material items they need by the time they celebrate their 40th wedding anniversary, a surprise vacation with the family is ideal. Consider your folks' areas of interest; perhaps they'd enjoy a laid-back weekend of camping or would prefer visiting a new city for a sporting event, music festival or some dining and shopping. Whatever the case, recruit the help of siblings, cousins and other relatives and pool your money to book a memorable getaway.
Think Big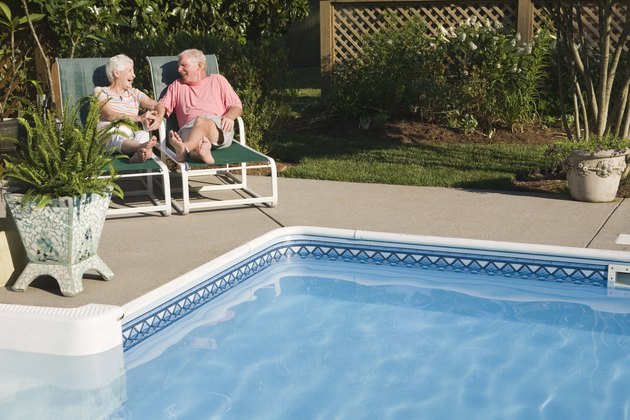 A 40th wedding anniversary celebration is the ideal opportunity to get together with your siblings and buy your parents that special item they've coveted for a long time, provided your collective budgets are big enough. Depending on your parents' interests, potential items include a large new television, a high-end set of camping equipment, or a top-of-the-line barbecue grill. Dance lessons at a professional studio makes an experience-based gift, and paying for a backyard overhaul, including a new deck or swimming pool, is also suitable.
On a Budget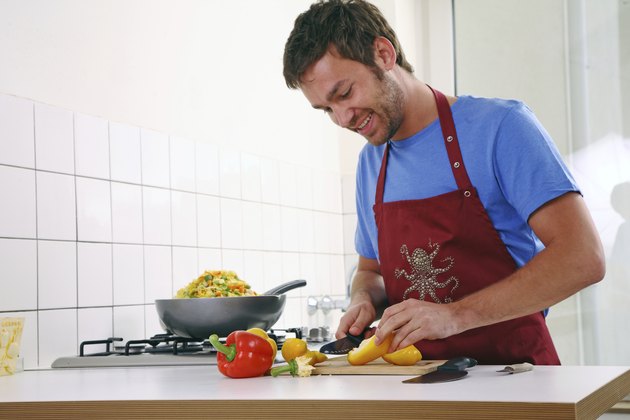 If you're not in the financial position of being able to spend a significant amount of money on an anniversary gift, turn to something affordable and homemade. For those who are creative, write and present a poem, song or short letter in which you thank your parents for showing you the value of marriage. Accomplished cooks can put together their parents' favorite meal and serve it while a selection of pop music from 40 years ago plays in the background. Another cost-effective idea is arranging a backyard potluck party with your parents' friends and family members.
Celebrate With a Meal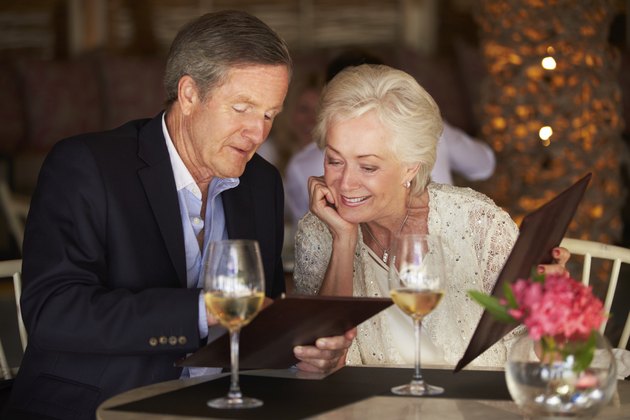 Instead of buying a material gift, celebrate your parents at an anniversary dinner in their honor. Although you can hold the dinner at your home if you have enough room, booking a private room at an upscale restaurant ensures no family members have to spend the party in the kitchen. Invite your parents' closest family and friends and recruit a few guests to share their best wishes through a series of short speeches. Choose a restaurant that can accommodate your request to prepare a modern-day twist on your parents' wedding meal or a meal they enjoyed on their honeymoon.