Generally speaking, it seems as if Valentine's Day is all about women. We get the flowers, the candies, the romantic love notes that make the holiday special for us. Men don't really get these kinds of gift because a lot of women get stuck on what to get their guy for Valentine's Day. This year will be different because there are a lot of cute Valentine's ideas for him. You just have to know where to find them.
Do Your Research
Part of the reason that buying Valentine's Day gifts for him may be difficult is that we are unsure about what men like in the way of romantic gifts for themselves. One way to get the answer is to ask your guy 10 good questions about your relationship. And be honest about your motives. Telling him that you want to buy him a present might get him to open up.
Another way to get answers may be to ask his friends. They may be able to tell you what he loved about the dress you wore on your first date or how he loses focus every time you smile. They may also warn you about things that he won't like.
Gift Idea Number One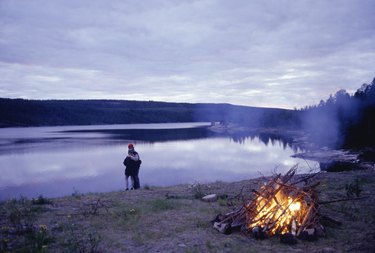 So your research shows that he remembers the weekend you spent camping on the coast. He's very proud of the fact that he managed to build a fire for the two of you to snuggle by. Now you have all sorts of ideas. Why not recreate that weekend with another quick trip to the coast? Or go to a fire friendly beach and build a bonfire. You can even camp out in the living room and make s'mores on the stove. With a little brainstorming, you can come up with many variations on something that he likes.
Gift Idea Number Two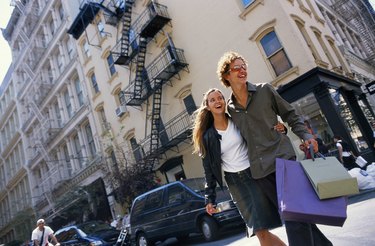 Say your research reveals that he loves clothes, but he has no idea how to dress for a semiformal occasion or a business meeting. Take him on a surprise shopping spree for the right attire for the occasion. He'll be grateful for the help and you'll both love the way he looks.
Gift Idea Number Three
What happens if all your research doesn't reveal any useful information? It's time to do some snooping. Start paying attention to everything he does. What kind of music does he listen to? What's his favorite sport? Where does he like to surf on the Web? If you discover that his favorite band is playing locally, get your hands on some tickets. If you find out that his favorite sport is mixed martial arts, buy him a mixed martial arts magazine subscription. If you discover that he mostly chats with friends online, get him a headset with a mike.
To Sum It All Up...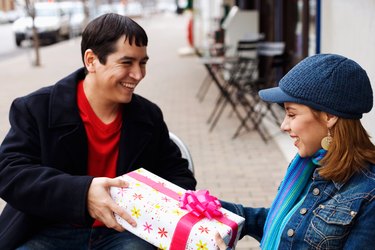 The best way to get cute Valentine's ideas for him is to ask him what he likes. Barring that, talk to the people he knows and trusts the most. Use your imagination and creativity, and you'll find a present he'll love.