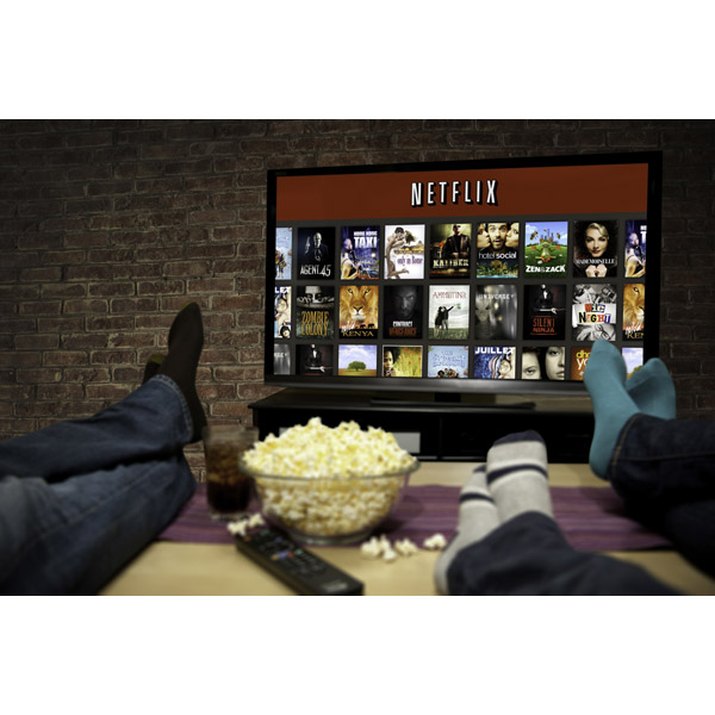 1 of 11
You've made your list and checked it twice, but -- despite your best intentions -- it's down to the wire and you still have a few stockings to fill. Fortunately, whether you have time for a quick mall run or need a gift in the next five minutes, you'll find plenty of options here to please the techie in your life.
2 of 11
For app-addicted friends or family, a gift card to the app store of their choice -- iTunes or Google Play -- is always a sure bet. Gift cards are available in a wide range of denominations, and can be picked up nearly anywhere, from gas stations to grocery stores, or quickly ordered online and sent electronically.
Image Credit:

Lintao Zhang/Getty Images News/Getty Images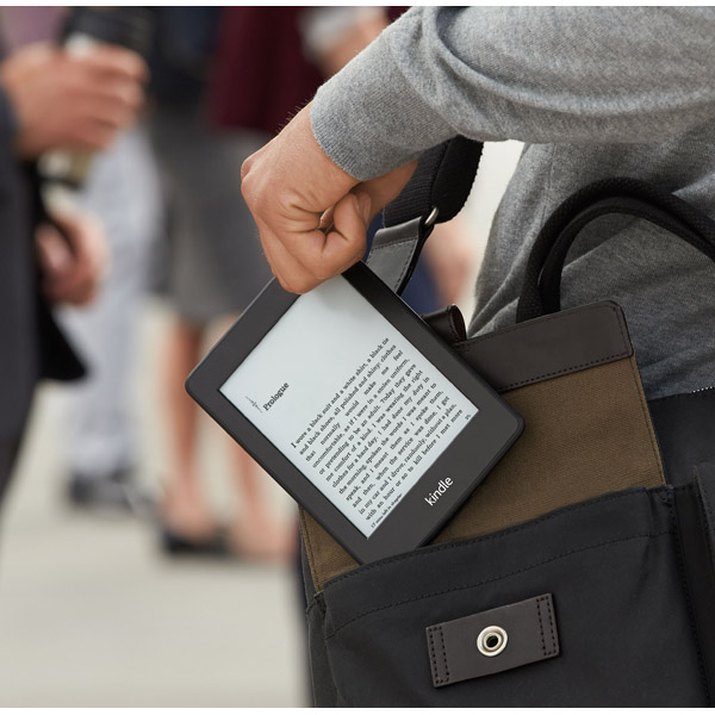 3 of 11
For the avid reader, a book is a welcomed gift, especially if it's one that he's been dying to read or that has personal meaning. Although your bookworm buddy may have switched from hard-copy to Kindle, it doesn't mean that you can't still give books as a present. Amazon makes it easy to send any Kindle book as a gift; just enter the recipient's email address and select a delivery date, and you're done.
Related: Amazon: Give Kindle Books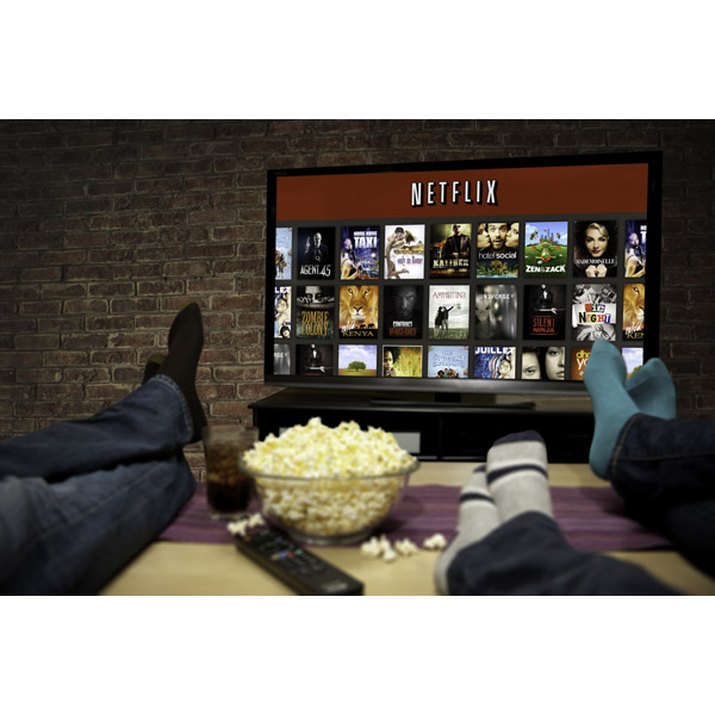 4 of 11
Netflix, with unlimited streaming of thousands of movies and TV shows, offers endless hours of entertainment. Content can be streamed to many devices, including computers, smartphones, tablets and game systems. Gift subscriptions are available in one, two, three, six and 12-month increments, and can be delivered as an e-gift certificate or printed out.
Related: Netflix: Give the Gift of Netflix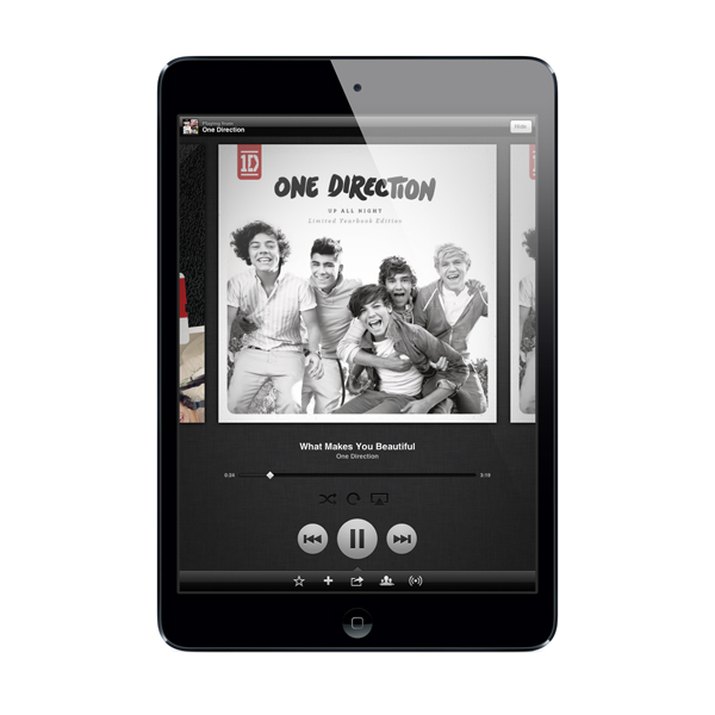 5 of 11
Why give one CD when you can give thousands? Spotify is for music what Netflix is for movies and television: an unlimited streaming music service featuring a vast library of artists old and new. Spotify gift cards are available in denominations of $10, $30, and $60, and can be purchased at 7-11, Target, Walmart, Staples, CVS and Kroger.
Related: Spotify: The Gift of Music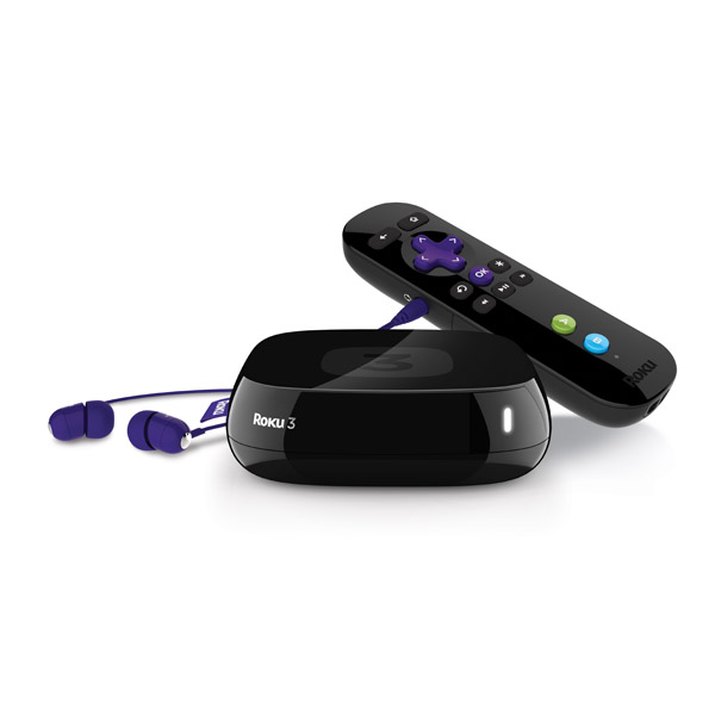 6 of 11
Streaming services are terrific, but what if your recipient doesn't have anything to play them on? The Roku is a powerful streaming media player that fits in the palm of your hand and is capable of playing content from nearly any service you can imagine, and quite a few you've probably never even heard of. Prices start at $49.99 for the Roku LT, and you can find one at most mass-market retailers, including Target, Walmart and Best Buy.
Related: Roku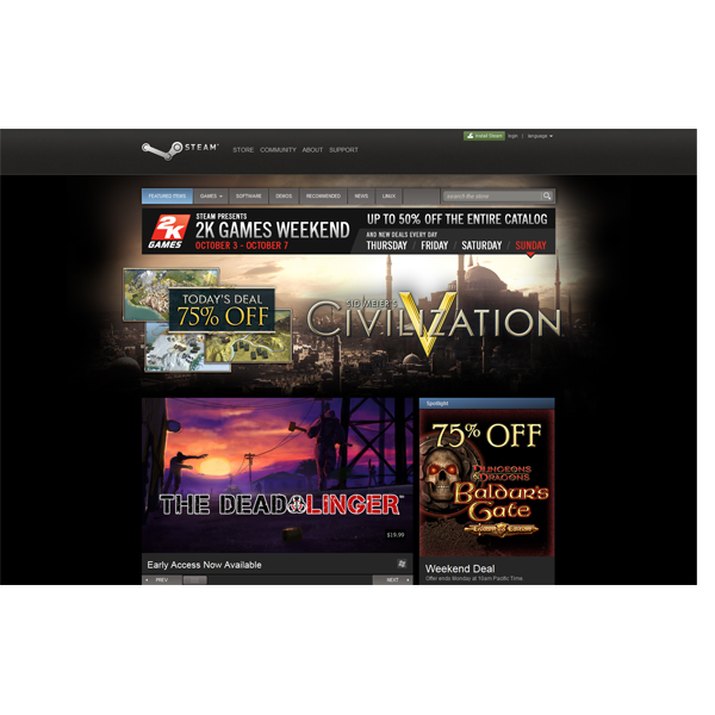 7 of 11
Steam offers more than 2,000 downloadable PC games that can be gifted via email to your favorite gamer. Simply select the game and choose the "Purchase as a gift" option upon checkout. The recipient will receive an email with instructions for logging in and downloading the game you purchased.
Related: Steam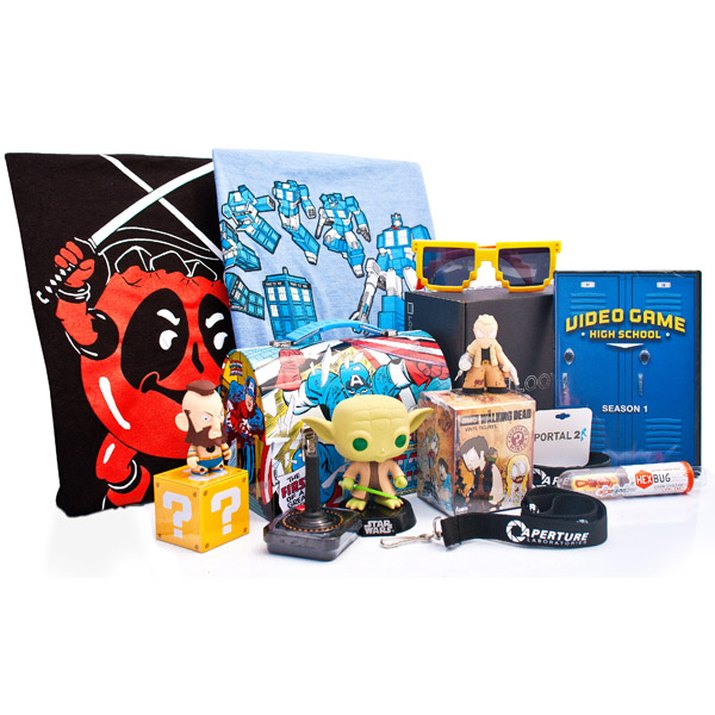 8 of 11
Loot Crate is a monthly subscription box carefully curated to appeal to those who love games, gadgets and all things geek. Each crate contains a selection of products carefully selected to fit that month's theme; past crates have included items like Star Wars earbuds, Ren & Stimpy plushies and Space Invaders candy. Gift subscriptions are available in one, three and six-month denominations and start at $20.
Related: Loot Crate: Gift Subscriptions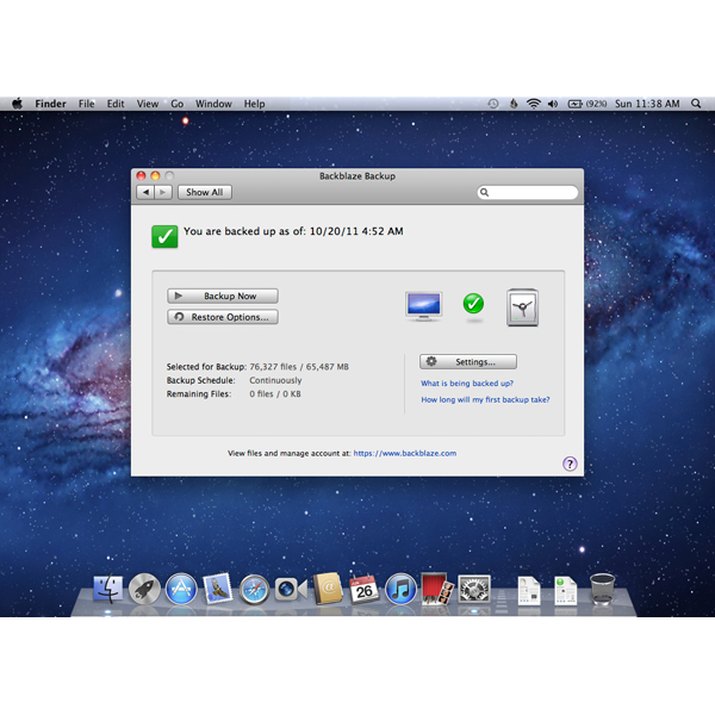 9 of 11
One bad virus or hard drive crash can wipe out years of precious digital photos and important documents. For those who can't be bothered with creating manual backups, the "set it and forget it" nature of online backup offers convenience and peace of mind. A gift subscription to Backblaze is only $50, and it comes with a full year of automatic, unlimited online backup .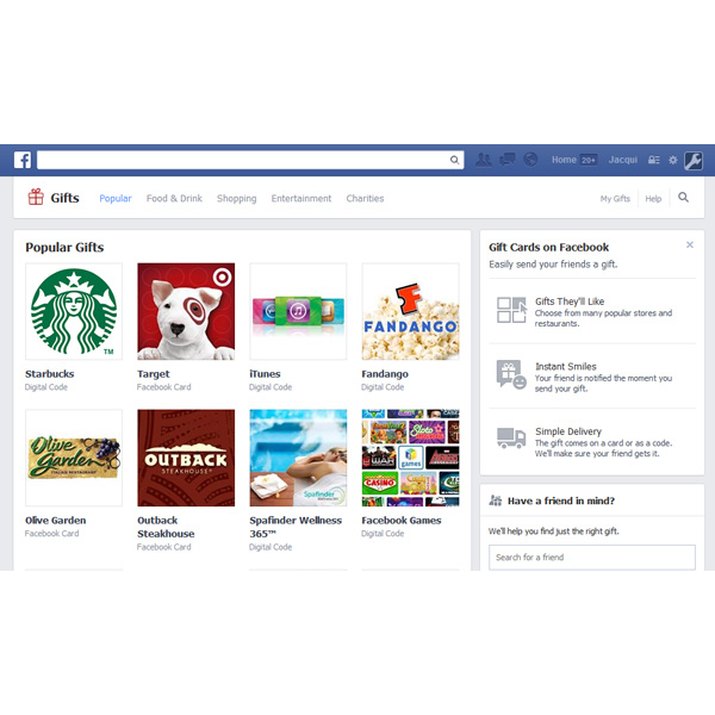 10 of 11
Facebook gifts are an easy choice for friends who spend a lot of time on the social network. With a click, you can instantly send a gift card from popular retailers and restaurants such as Target, Starbucks and Sephora, or digital gift codes for iTunes, Facebook Games, Xbox Live and other online entertainment outlets.
Related: Facebook: Gifts
11 of 11
Please the music-lover on your list with this sweet-sounding Bluetooth speaker from Jawbone. Featuring rich sound and a sleek, highly portable design, the Jambox can easily be found at popular electronics retailers such as Best Buy, Radio Shack, Staples and Fry's, along with mass-market retailers like Target and Costco.
Related: Jawbone: Jambox