Guests at an alphabet-themed bridal shower receive an invitation that includes a gift tag with letter on it. The guest should then purchase a gift that begins with that letter. Some shower planners use every letter of the alphabet if the guest list is large enough, while others include only those letters in the bride's name. The guest should attach the provided tag to her wrapped item so the gifts can be arranged to spell out the bride's name.
A B C
Gifts for the letter "a" could include any appliance, or you could be more specific and bring the bride a state-of-the-art alarm clock. A set of bowls or a blender works for the letter "b" and a coffee maker or a setting of her wedding china would be perfect for the letter "c."
D E F
A deep fryer for "d," or egg poacher for "e" are useful gifts for the bride who enjoys spending time in the kitchen. A faux fur blanket or French perfume is a good "f" gift for the bride who prefers a little luxury.
G H I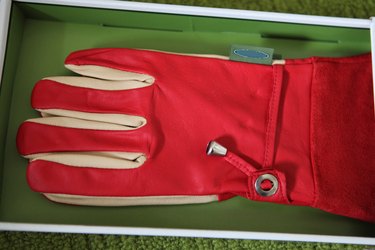 A guest with the letter "g" could purchase a gift certificate from any of the bride's favorite stores and still fulfill her alphabetical obligation. "H" gifts include books on homemaking or holiday recipes and anything handmade. The letter "i" can inspire a cocktail set complete with novelty ice cube trays, an ice bucket and ice tongs.
J K L
A guest with the letter "j" can gift the bride with any type of jewelry. Items that begin with a "k" include gifts for the kitchen or any book, DVD, CD or magazine subscription that starts with "k." Some ideas for an "l" gift are lingerie, items made from leather or a lamp.
M N O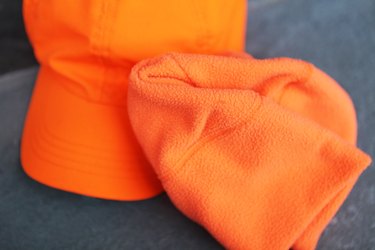 Money, music or mini-muffin pans work for the letter "m." A practical but appreciated "n" gift is a pair of needle nose pliers, and a few other basic tools, nestled in a tool box. Think outside the box for the letter "o." Give a household or personal item in a shade of orange or a set of juice glasses and juice pitcher with an orange motif.
P Q R
Anything made from porcelain or a photography-themed gift works for a guest with "p." Gifts that start with "q" may be a challenge to find, but a traditional bride would love a handmade quilt. Red items, rugs, rose plants for the garden or a rocking chair are all thoughtful ideas that begin with "r."
S T U
Sheets and towels are easy gift items for letters "s" and "t," and ones most new brides need. Gifts that start with "u" include his and her umbrellas and, of course, unmentionables.
V W X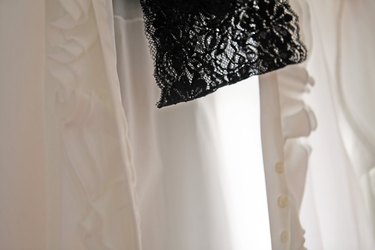 Items made from velvet make elegant gifts for the letter "v," and "w" can inspire a practical collection of washing supplies secured in a brightly colored bucket. The letter "x" certainly presents some creative challenges. Anything "x-rated" will do if your bride appreciates bawdy humor. A more modest bride might enjoy a print or painting of the now extinct Xerces Blue butterfly.
Y Z
A stack of yellow kitchen towels, something you knitted from yarn or a set of yard darts, are a few ideas for "y." A guest who gets the letter "z" should think exotic--a zebra print throw and matching pillow will work for a bride with eclectic taste. Try a potted zebra plant for brides with a green thumb.