Overview
Step 1
Adding a festive Halloween applique to a basic tea towel is a great way to add a bit of Halloween holiday cheer to your kitchen.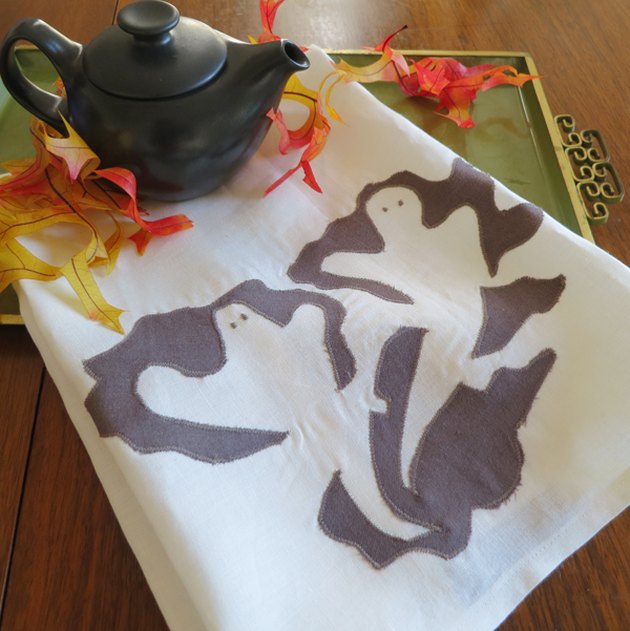 Supplies
Step 1
You will need a tea towel, a printed copy of your template, fabric for your applique design, a washable fabric pen or chalk pencil, pins, thread and a sewing machine.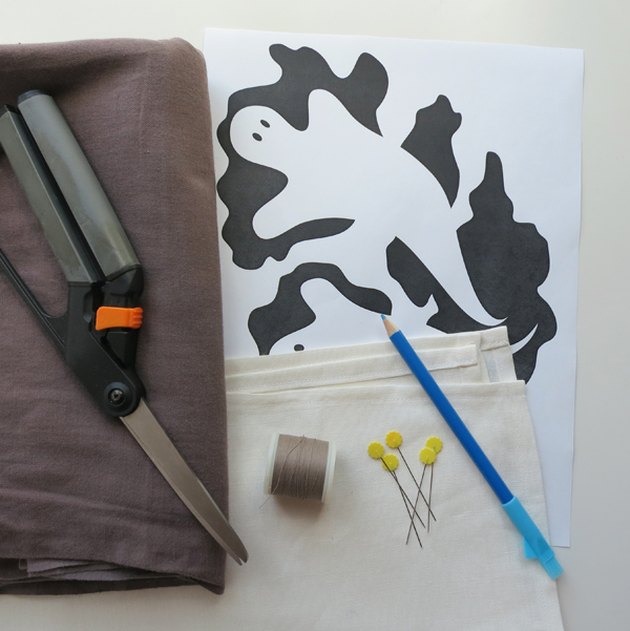 Roughly Trace Template Onto Tea Towel
Step 1
Take your printed template and place it underneath your tea towel so that the design is positioned where you would like it to be appliqued. Roughly trace within the applique pieces using your washable marker or chalk pencil so that you will know where to place the cut pieces. If needed, do your tracing on a light box or in a bright window.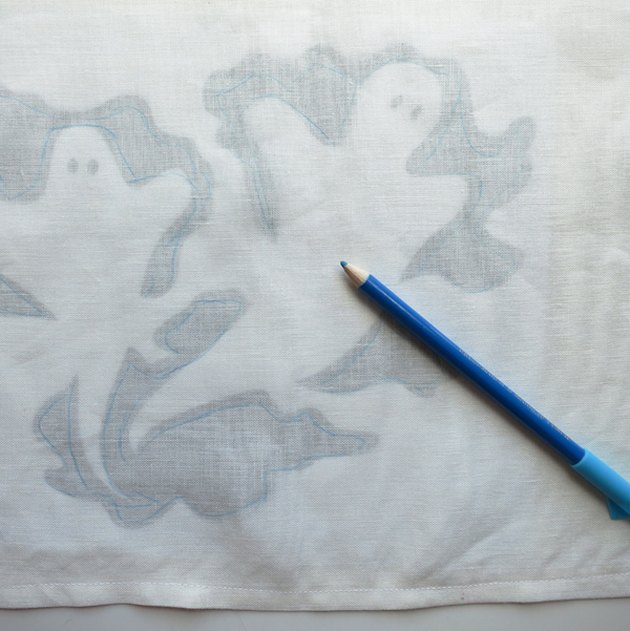 Pin and Cut Template
Step 1
Pin the template on top of the fabric you will be appliqueing to the towel and carefully cut out the template shapes.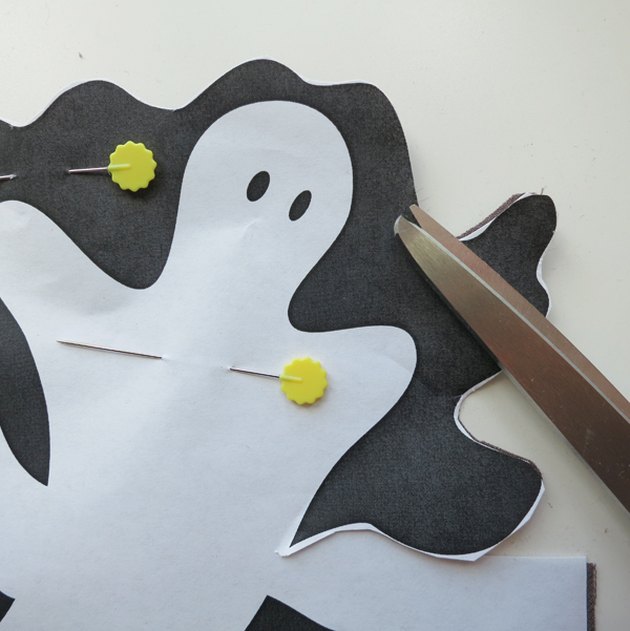 Pin Template to Tea Towel
Step 1
Pin the template to the tea towel, using your chalk/pen marks and placement guidelines.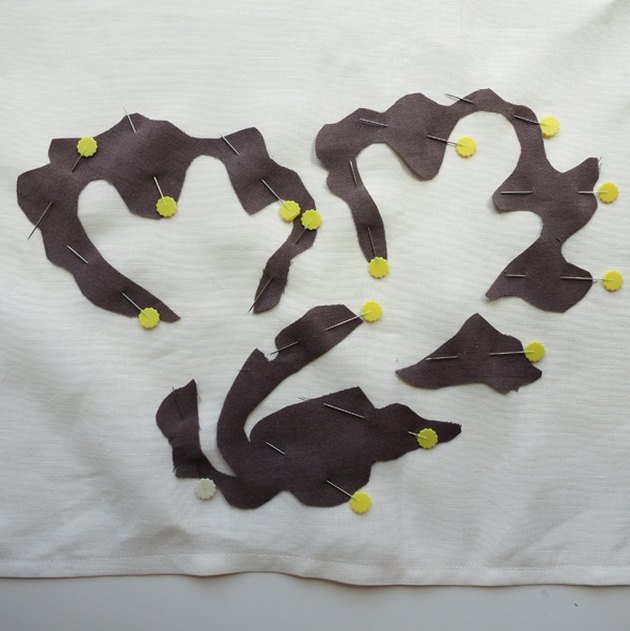 Sew Fabric to Tea Towel
Step 1
Sew your cut fabric to the tea towel, removing pins as you come to them. Use a dense zig-zag stitch (often called satin stitch) to ensure that the edges of your fabric won't unravel.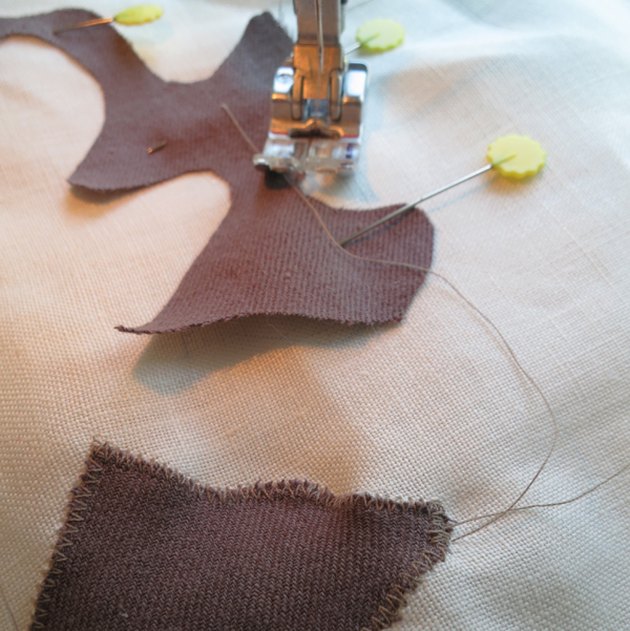 Stitched Ghost Eyes
Step 1
If there are small details, consider stitching them instead of cutting very small pieces of fabric, as with the eyes of the ghost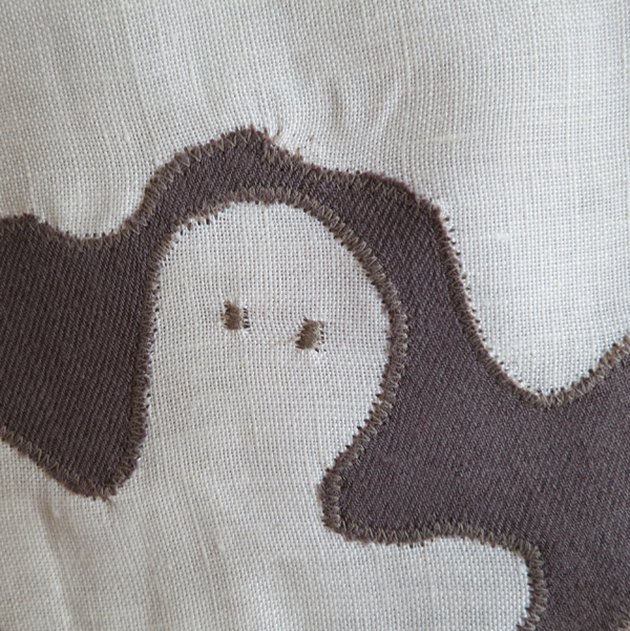 Applique Witch Head from Felt
Step 1
If you use a fabric that will not unravel, such as fleece or felt, you don't need to use a satin stitch and can instead use a straight stitch. Remember that synthetic fabrics (like fleece and craft felt) can't handle high temperatures. You can find and use wool felt which will be safe to iron and use around hot pans.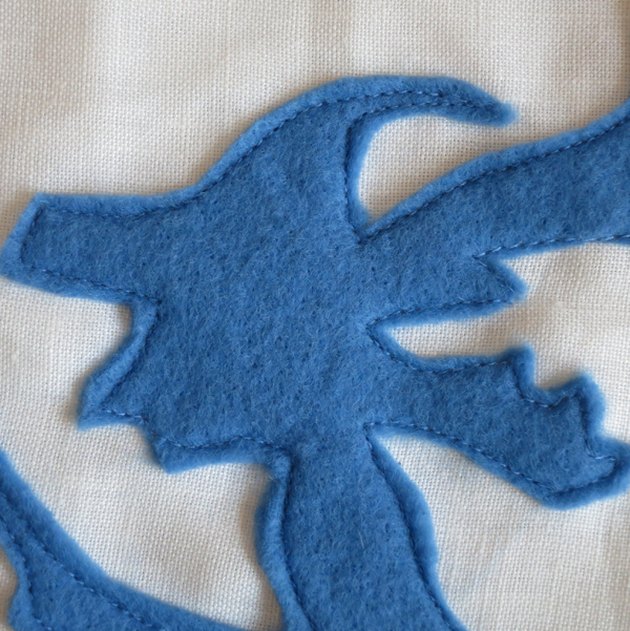 Appliqued Tea Towels
Step 1
Display your tea towels and enjoy the holiday cheer!