Overview
Step 1
Christmas is finally here! Presents, yummy food, good company--take some time to enjoy every moment, because you've done a lot to prepare for it. We've got fun games and craft ideas to entertain the whole family on Christmas. And once every present is unwrapped and all of the thank you notes are addressed, you still have some holiday fun to look forward to: New Year's Eve, and the start of 2013! How are you going to ring in the new year? Make your plans now!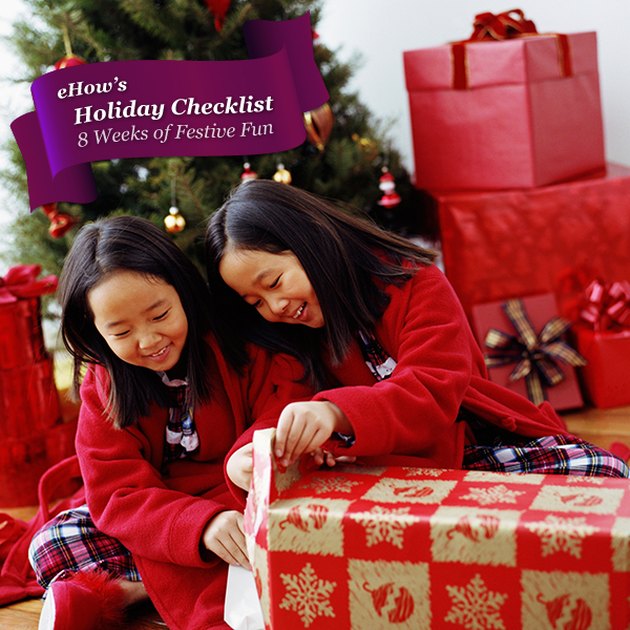 Get Crafty: Christmas Place Cards
Step 1
Complement festive napkin rings with homemade place cards for dinner. Shrink our holiday templates and print them out, then have the kids decide which guest will get which character. If they have more time to work, encourage them to create little tableau scenes on the place card, like Santa and his reindeer or a family of penguins. Older kids can write the guests' names on the cards in a metallic pen.
Host a Last-Minute Hangout
Step 1
Did your Christmas plans fall through due to poor weather or working overtime? Or did you just conveniently forget to ask your brother and his five kids about their dinner plans? As long as you know a few other locals in a similar boat, you can still celebrate Christmas in good company! With just a quick trip to the grocery store, you can successfully host a last-minute gathering for friends and family. If you've got enough time, you might even be able to decorate the place a bit.
Enjoy Your Holiday With Loved Ones
Step 1
Opening presents at the crack of dawn. Performing skits for Santa. Chowing down on Chinese food and watching Christmas movies. Whatever your holiday tradition is, make the most of it with your friends and family. This time only comes once a year, so enjoy! And if you are opening presents, don't forget to keep a list of who gave you what. You'll need to know this later!
Treat Yourself and Your Guests to Breakfast
Step 1
The holiday spirit doesn't just end after Christmas Day has come and gone. Carry on the celebration by treating yourself and your guests to a delicious holiday breakfast (or two or three) in the days following December 25. Homemade apple cider doughnuts will be a hit with the younger crowd, while adults always enjoy a good mimosa. Just don't get stuck with dish duty!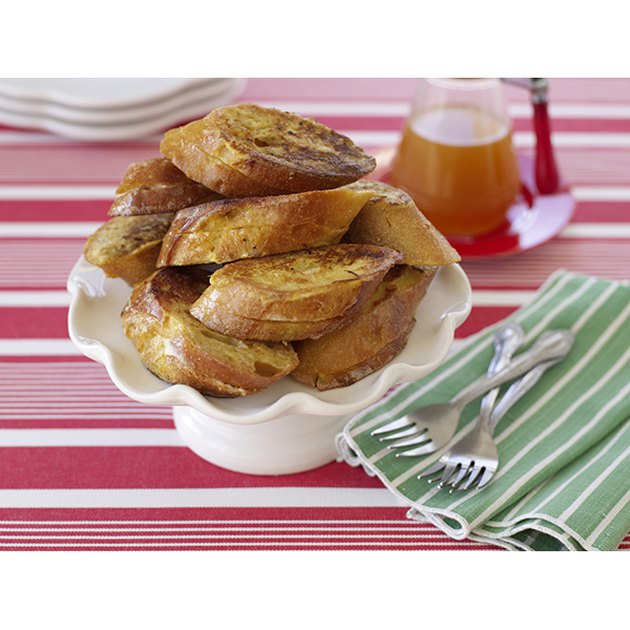 Write Thank You Notes
Step 1
Okay, so you don't really have to write a thank you note to Santa. But everyone else who gave you a gift deserves a heartfelt, handwritten note of gratitude. Set an example for the kids and get started on your thank you notes as soon as possible. The handy list you kept while opening presents should make it easy. Need a refresher course on how to write a good thank you note? We've got the info you need.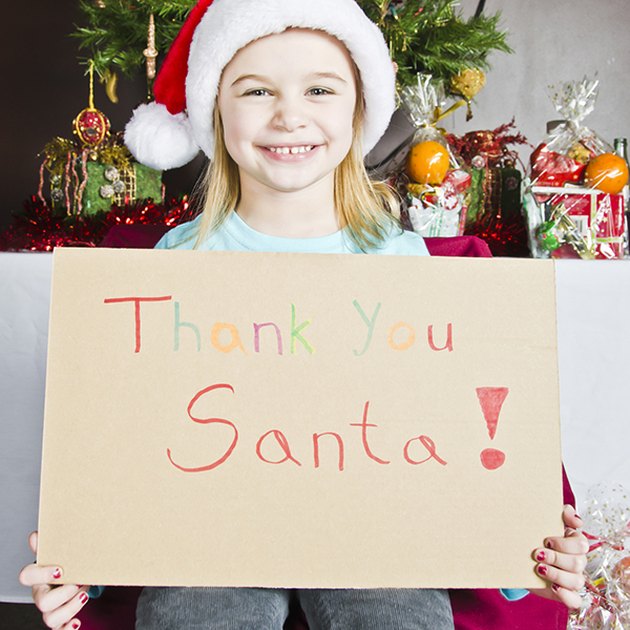 Return or Exchange Gifts
Step 1
There's no way to sugarcoat it: not everyone hits the gift-giving mark. Whether it's the pea green sequin dress Mom sent you or the dreaded set of self-help books from Aunt Velma, there's almost always an undesirable gift in the lot. Before you banish it to the back of your closet or hastily try to regift it, see if you can return or exchange the item. But make sure you know what to say when Mom asks why you're not wearing the dress to brunch!
Swap Extra Toys for a Bit of Education
Step 1
If little Suzie received six Barbies for Christmas, consider exchanging one of them for something a bit more...compelling. How about a book? You'll feel good about it, and that's one less Barbie shoe stuck in the vacuum. If your kid is an independent reader, an interesting read will entertain her for the rest of winter break--phew! This is a smart use of any bookstore gift cards you might have received over the holidays, too. We've compiled a list of age-appropriate titles to help you pick the best book for your child.
Host a Budget-Friendly New Year's Eve Soiree
Step 1
This New Year's Eve, skip the crowds and the expenses at the bars and clubs. Gather your best friends and party down at your place! With careful planning, your bash can be very easy on your wallet. Decorations don't have to be elaborate; balloons, streamers and newspaper headlines from the past year will do the trick. When it comes to cuisine, focus on a few key menu items, like pasta. Set food up buffet-style for easy access. And don't be afraid to ask your guests to bring an item to contribute to the party. "BYOB" exists for a reason!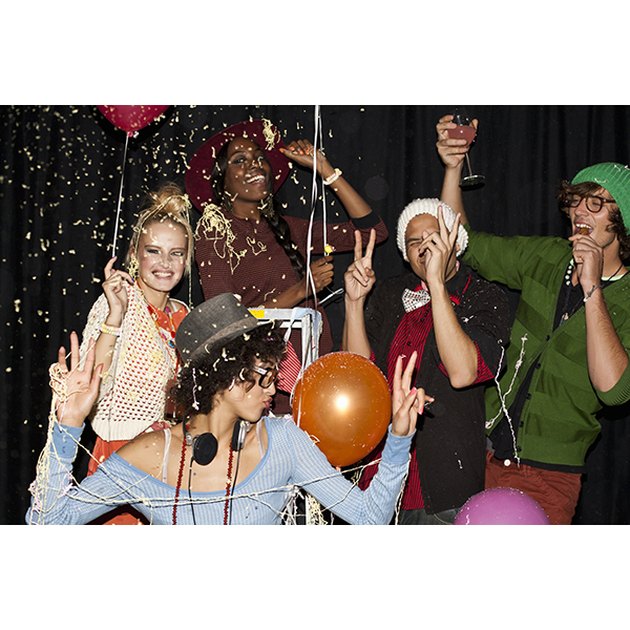 Ladies, Look Flawless on NYE
Step 1
If you're dressing up to count down the seconds until 2013, make sure your look can last until way past midnight. Before heading out for the night, pick your makeup wisely: a sweaty night club calls for powder-based products and waterproof eyeliner. Pack necessary items into your purse (a clutch is recommended) to accommodate a long evening. Travel-sized deodorant, foldable flats and double-stick tape can be a lifesaver and will keep you looking (and feeling) like the life of the party.
Looking for More?
Step 1
For additional ideas that make navigating the holidays easier, more affordable and more fun, check out week six of eHow's Holiday Checklist.