Overview
Step 1
The mad rush of shopping for ridiculously low-priced gifts is over, so now it's time to have a little fun. Organize a quirky gift exchange or spread the giving spirit in some thoughtful ways. Save money and make memories by creating your own decorations for your home, office or that party you've been planning. And if you're celebrating Hanukkah, bust out the deep fryer, because it's latke time! Click through this week's checklist for ideas to keep your holiday planning on track.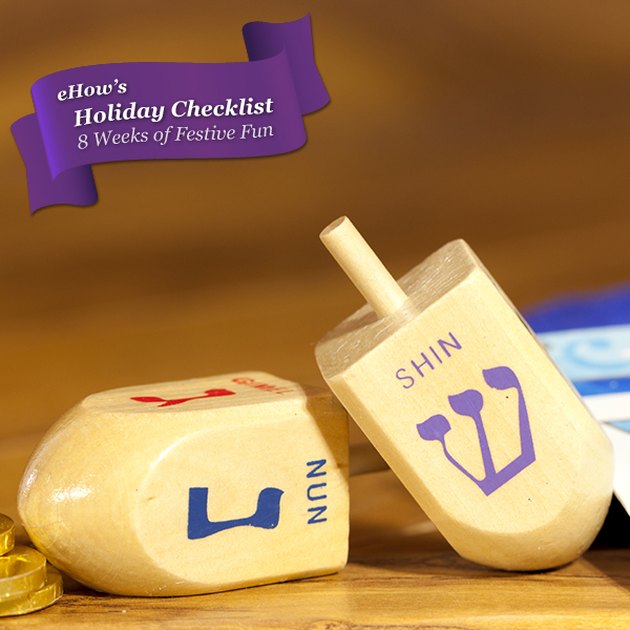 Try Out New Hanukkah Recipes
Step 1
This year, Hanukkah starts at sundown on Saturday, December 8. Do you know what you'll be cooking to celebrate? Latkes, or fried potato pancakes, are the quintessential food of Hanukkah. Served with applesauce and sour cream, they're too delicious to pass up. But if you're looking to expand your Hanukkah cuisine, consider making sweet potato or mushroom latkes. You could also add some Israeli influence to your Hanukkah meal with falafal and hummus. And of course there's always the irresistible jelly-filled doughnut!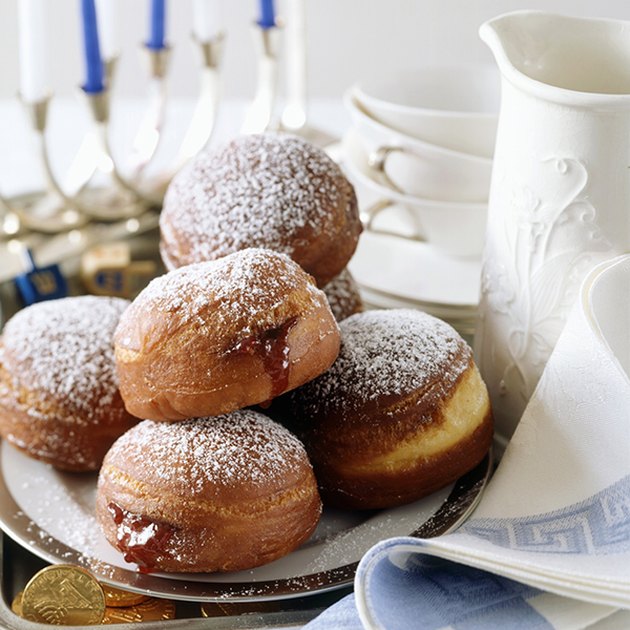 Set Up for a Kid-Approved Hanukkah Party
Step 1
If you're hosting a Hanukkah bash with friends and family to celebrate the Festival of Lights, make sure you're prepared with fun entertainment for the younger crowd. Crafts are always a hit with kids, so add a build-your-own-menorah or dreidel decorating station. Make sure the traditional Hanukkah tunes are playing, and encourage the kids to sing along.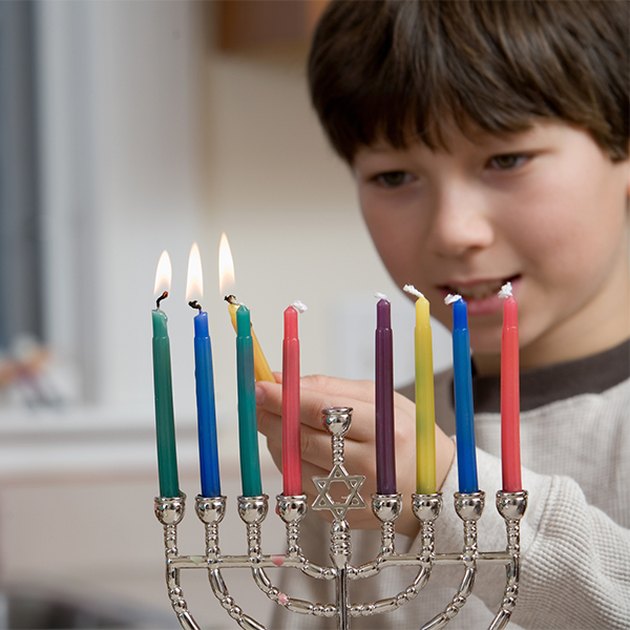 Reuse the Hanukkah Leftovers
Step 1
Hanukkah lasts eight nights, so you're bound to wind up with at least a few leftovers. Whether you're loaded with latkes or buried in brisket, there are definitely appetizing next-day meals that can be made. Have you ever tried a brisket-latke sandwich? Yum--lunch-worthy! Or how about challah french toast? Now that's a leftover dish we can get behind.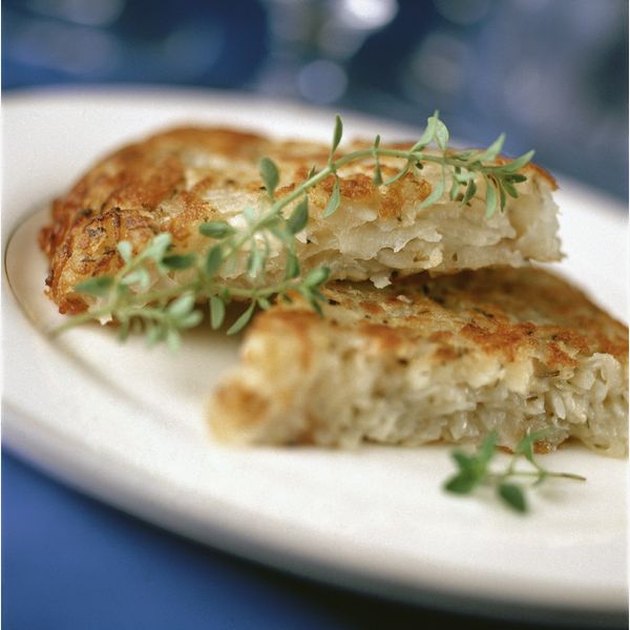 Deck the (Office) Halls
Step 1
Most people spend more than a third of their day at work. Break up the monotony of the office with some festive holiday decor. Whether you're sitting in a cubicle, sharing a desk with coworkers or enjoying the perks of a private office, there are ways to (tastefully) show off your holiday spirit. Get creative if space is limited; small Christmas trees and holiday rugs work well.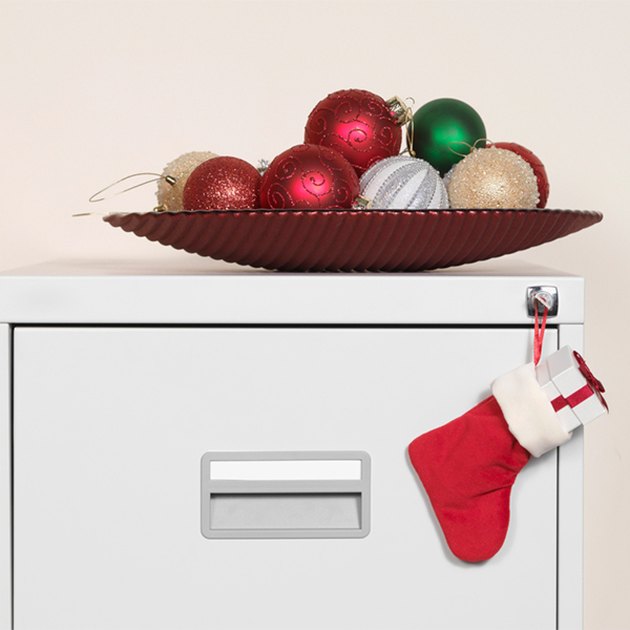 Organize a Gift Exchange
Step 1
If you're attending a holiday party this year, at work or with friends, a well-orchestrated White Elephant gift exchange will be a hit. The premise is simple: each participant contributes one wrapped gift, usually something small and quirky. People take turns picking and unwrapping the gifts. The catch? They can also "steal" gifts from each other! This type of gift exchange always makes for a good laugh as the strange gifts inside the wrappings are revealed. Set a price cap on the gifts to make it budget-friendly for participants.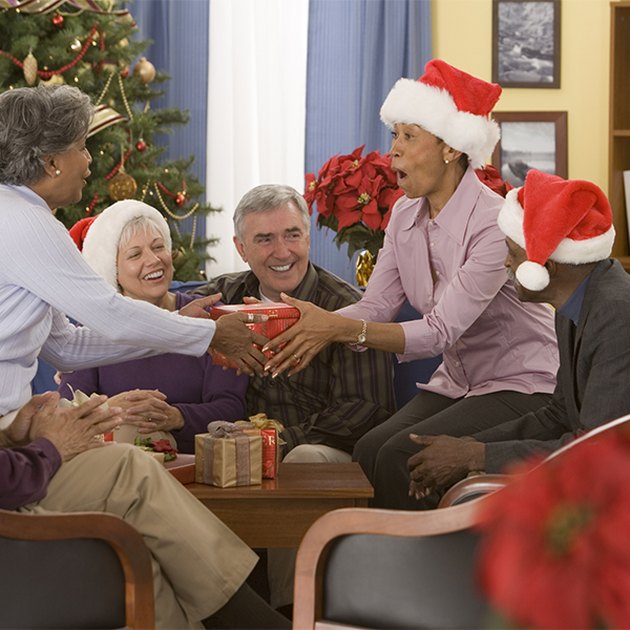 Get Crafty: Homemade Snowflake Chains
Step 1
Snowflake chains are easy-to-make decorations that can transform a drab room into a winter wonderland. The supplies are inexpensive, and chances are you already have them around the house. Using our holiday snowflake template for a guide, you can create colorful, patterned snowflakes--plus, it's a kid-friendly activity.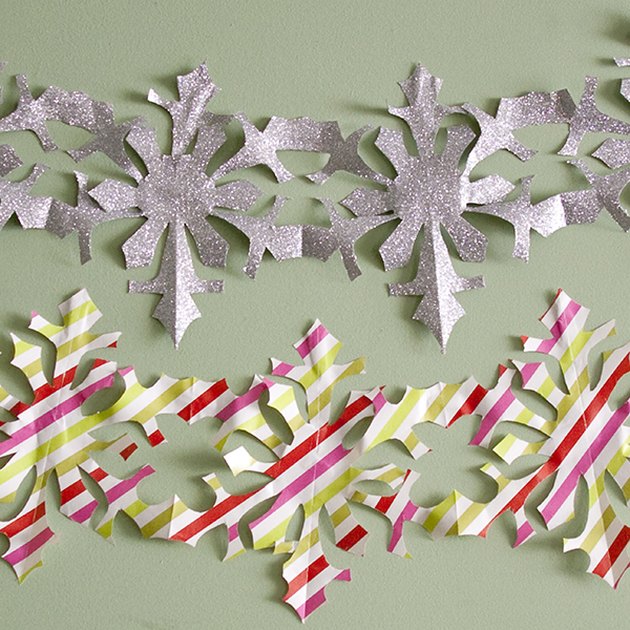 Get Crafty: Handmade Ornaments
Step 1
Christmas tree ornaments are like scrapbooks; they represent cherished memories. Make even more memories by creating your own budget-friendly ornaments. Using our holiday templates as inspiration and simple supplies such as foam or paper, you can construct an entire ornament collection. This is a great craft for kids, who will proudly display their ornaments on the Christmas tree.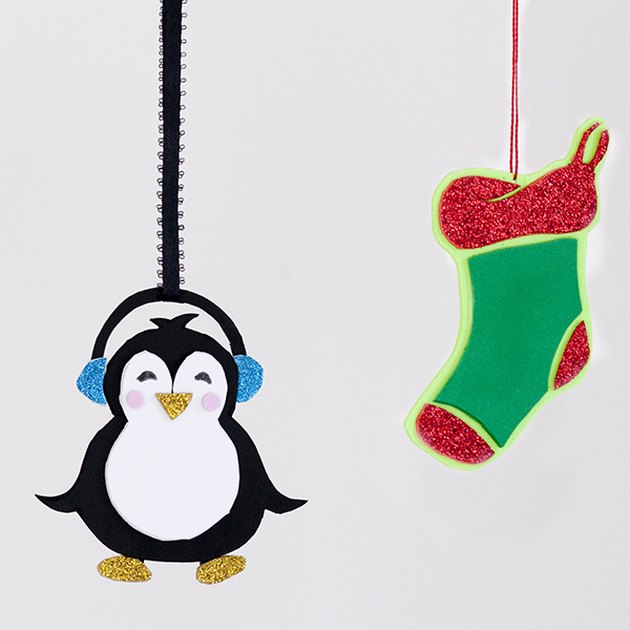 For Blended Families, Make the Holiday Transitions Seamless
Step 1
Celebrating the holidays with a blended family can be tough on children: each household has a different set of rules and the multiple families may have very different traditions. It's easy for children to feel lost and excluded, especially among step-siblings. But, with some planning, adults can make the holidays a comfortable delight for all of the kids involved.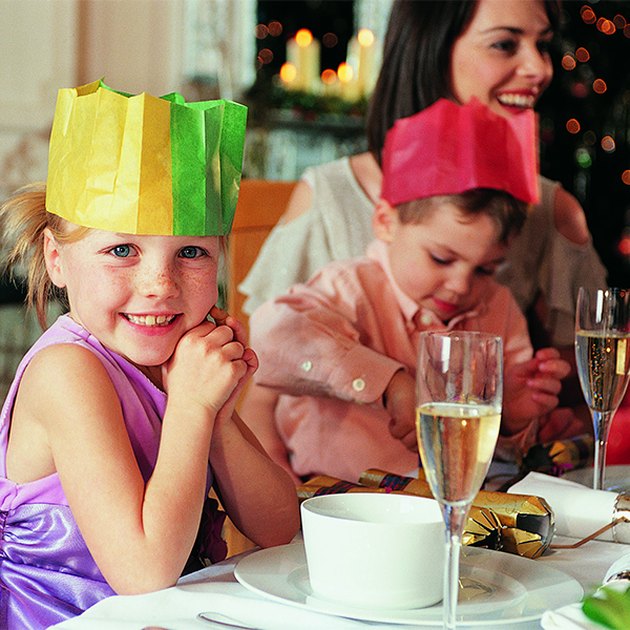 Spread the Giving Spirit
Step 1
The holidays are a time of giving, and many generous people donate their time and money to help their community. Consider ways you can help out and use the opportunity to teach your younger family members about the spirit of giving. Your acts of kindness don't have to be giant or expensive: an afternoon sorting donations at the food bank or wrapping gifts for underprivileged children will make a difference. And if you're still searching for the perfect gift for someone, why not make a charity donation in their honor?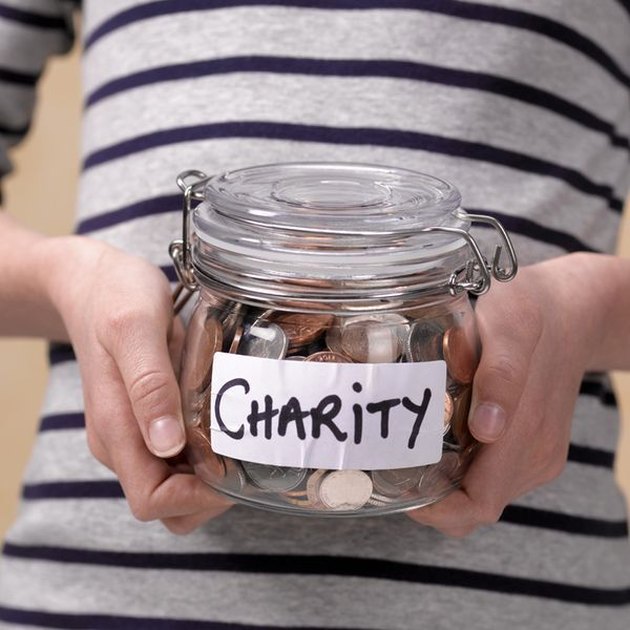 Looking for More?
Step 1
For additional ideas that make navigating the holidays easier, more affordable and more fun, check out week three of eHow's Holiday Checklist.