Overview
Step 1
There are seven weeks until the new year, but this week, it's all about Thanksgiving! Last week we covered ordering the turkey, shopping for food and setting up the house for guests; now it's time to put all of that preparation into action. Fire up the oven and get the kids to help set the table. After the big meal you can all relax and enjoy Thanksgiving leftovers, or hit the Black Friday sales and the local Christmas tree lot.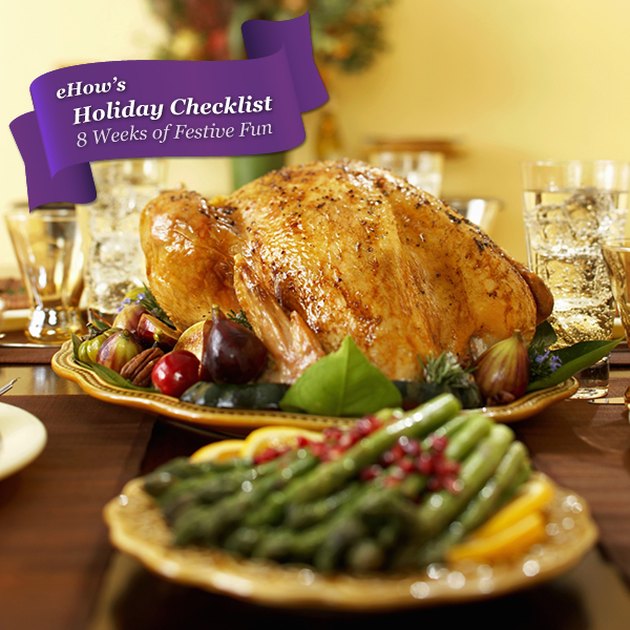 Pick the Side Dishes
Step 1
The turkey may receive all of the attention for Thanksgiving dinner, but without the crucial side dishes, it's just another bird. If you need a bit of inspiration, check out our slideshow of some favorite side dish recipes. From chestnut apple stuffing to customizable corn bread, these recipes are sure to be crowd-pleasers.
Make Healthy Substitutions
Step 1
Let's face it: Thanksgiving is the prime holiday for eating, eating, and then eating some more. You and your guests will be stuffed full of delicious food by the time the evening is over, but that doesn't mean it has to be unhealthy! Look for simple substitutions to amp up the nutritional value of your dishes. Use fresh herbs and spices in place of salt, and consider whole grain alternatives for bread and stuffing.
Thaw the Turkey
Step 1
A few days before Thanksgiving, plan out how you'll thaw the turkey. If you haven't already bought a turkey, now's the time to make the mad dash to the supermarket. Safety is key when thawing a turkey: avoid counter tops or other surfaces that will be used for cooking, as this could spread germs. If you have enough time, place the turkey in the refrigerator to thaw; if you're more rushed, thaw the turkey in a cold water bath.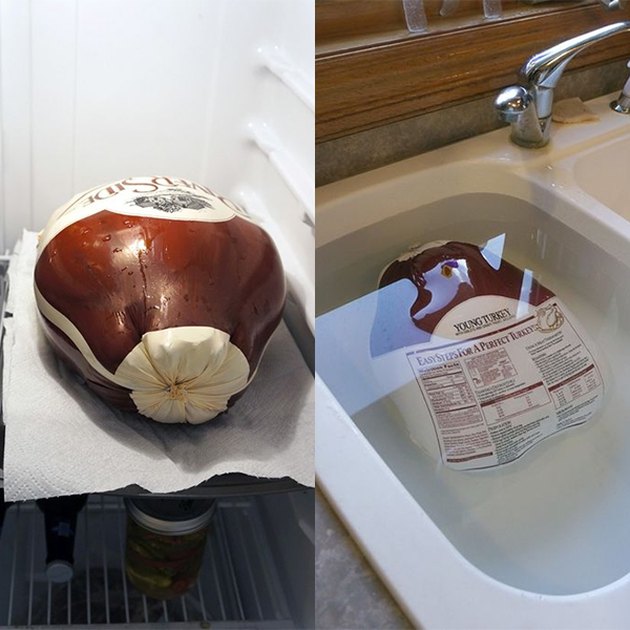 Brine the Turkey
Step 1
After you've thawed your turkey, set up a cooler for brining. A simple salt and sugar brine will help the turkey retain moisture, a crucial element that is too often forgotten. Nobody likes dry turkey!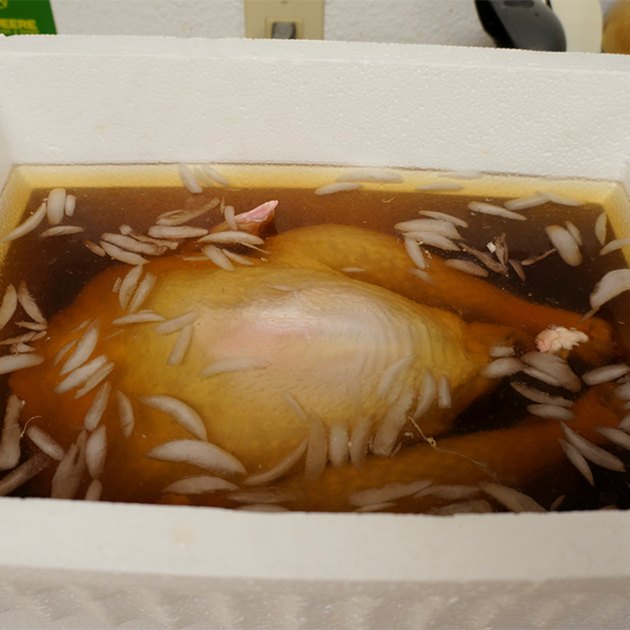 Roast the Turkey
Step 1
Your turkey can be perfectly thawed and brined, but if you don't know the basics of ideal roasting temperatures, your dedicated preparation will be for naught. Make sure you have a meat thermometer and know how to use it to properly measure the heat of the turkey in the oven.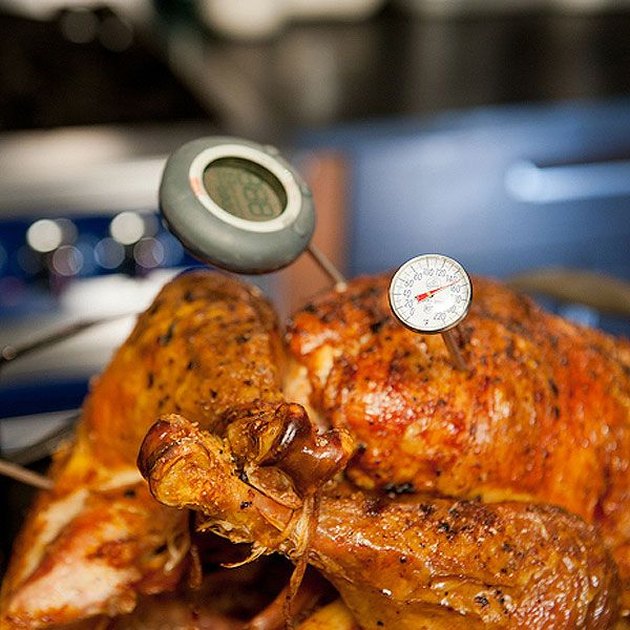 Deep Fry the Turkey
Step 1
Bored with the routine roasting of the turkey? Looking to turn up the heat on Thanksgiving--literally? Try deep frying your turkey. When done correctly, the result is a perfectly moist and flavorful turkey. Just make sure you cover all the bases in terms of safety: use the proper equipment, locate the fryer away from your home, and always wear protective gloves.
Make Gravy
Step 1
Good gravy can amp up the flavor of mashed potatoes and disguise the texture of dry turkey. Use the pan drippings from the cooked turkey with a bit of wine and chicken stock to create your own delicious gravy.
Pick the Wine
Step 1
This Thanksgiving, don't just leave your wine pairings to chance (or whatever's left in your liquor cabinet.) Pick out a variety of bottles to appease your guests and your stomach. Consider the food you'll be serving, and look for wine with complementary notes, like cranberry or pear. Sparkling wine is always a hit!
Whip Up Dessert
Step 1
No matter how much you stuff yourself with turkey, sweet potatoes and casserole, there is always room for dessert--even just a taste! You can play it safe with apple or pumpkin pie, two tried-and-true favorites. But for a twist on the pie tradition, consider making bourbon chocolate pecan pie using chef Heather Bertinetti's recipe.
Set the Table
Step 1
Tiny forks and origami napkin creations can be intimidating, but don't give up on setting a formal Thanksgiving table! Each element of the place setting, from the various utensils to the water glass, has a special position. Now's the time to learn how to properly set a formal dinner table, so bust out your good silver.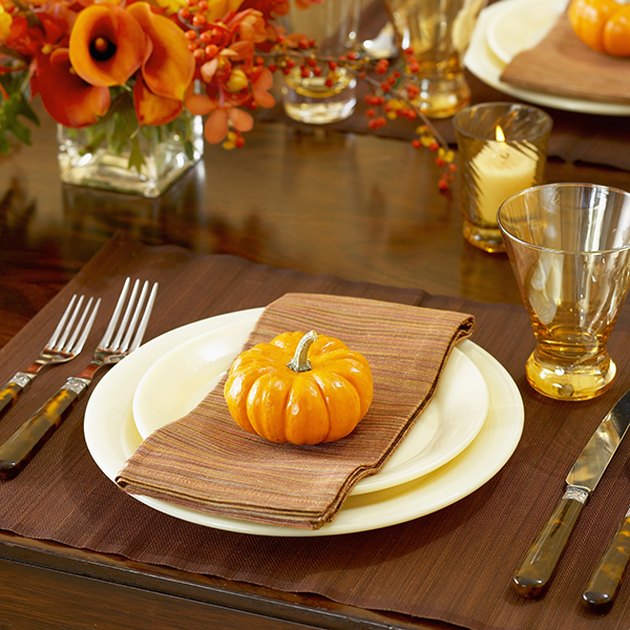 Carve the Turkey
Step 1
At last--the turkey is ready! Avoid the temptation to start slashing it to pieces with whatever sharp object you can find (yes, that means you should put the chainsaw away). Carving the turkey is a delicate art that can make or break the meal, so learn how to do it correctly before you make the first cut. This is not the time for experimenting!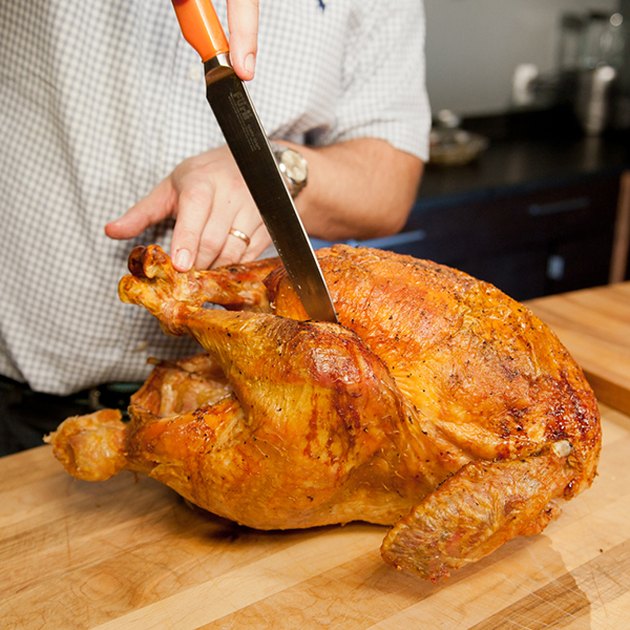 Use Your Leftovers
Step 1
We've all eaten our fair share of post-Thanksgiving turkey sandwiches, but did you know there are so many other ways to use those leftovers? Turkey bones and leftover cheese rinds can add flavor to soup broth, while unused bread makes a yummy french toast breakfast. So instead of trashing leftover food from Thanksgiving dinner, transform it into another delicious meal!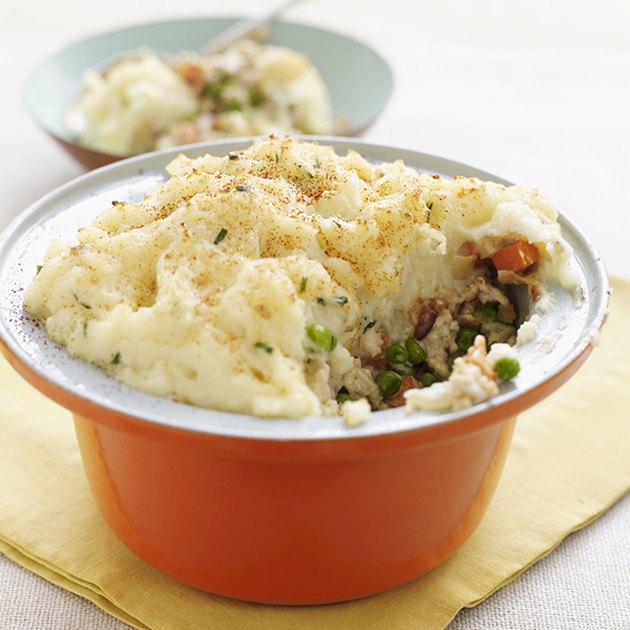 Master Black Friday
Step 1
On the surface, Black Friday seems like a no-brainer: show up to the stores, save money on gifts. Simplicity, however, is not the name of the game. Before you even think about getting near a mall the Friday after Thanksgiving, you've got to have a plan. In the days before, scan store flyers to find out what's on offer. Figure out when each store opens and decide how much you're willing to sacrifice to get your items; for some people, waking up at 5 am on Black Friday seems ridiculous, while others start camping out the night before.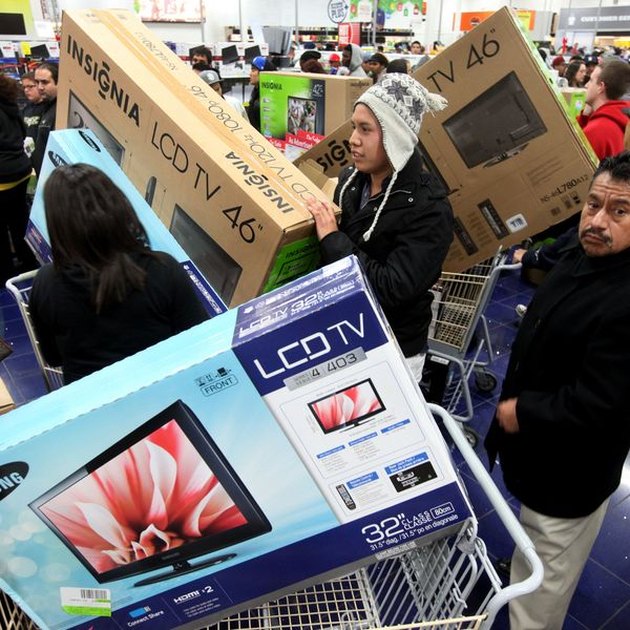 Pick a Christmas Tree
Step 1
Selecting a Christmas tree is a beloved tradition for many families. This year, shop smart by figuring out the desired qualities of your tree before you get to the lot. How tall should it be? Should the foliage be soft or more prickly? Educate yourself about the types of trees available and you're sure to end up with the best tree for your family and your home.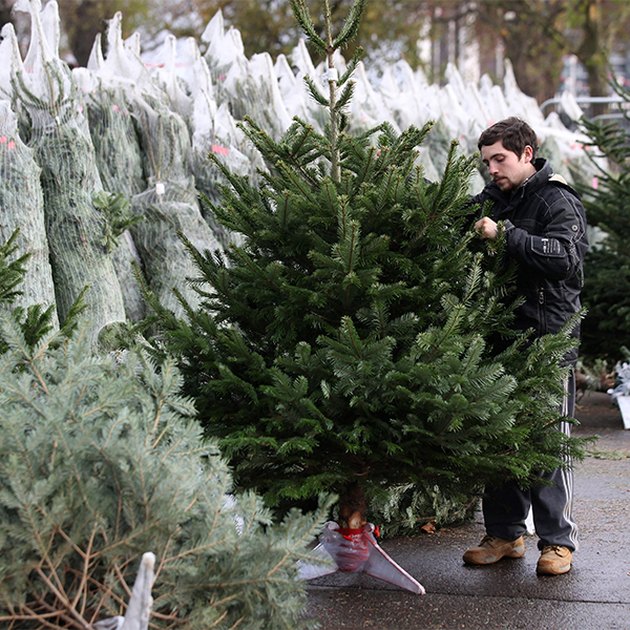 Write Your Family Newsletter
Step 1
Would you update your Twitter feed every time you ate a sandwich? No--so don't include that sort of information in your annual family newsletter. Keep it short and sweet, highlighting pertinent milestones and achievements. Your daughter's college graduation is relevant; your cat's fifth birthday party ... maybe not so much. Add (appropriate) photographs to break up text, and keep the letter under one page. If you wish to be economically-sensible and time-efficient, consider sending out an e-newsletter.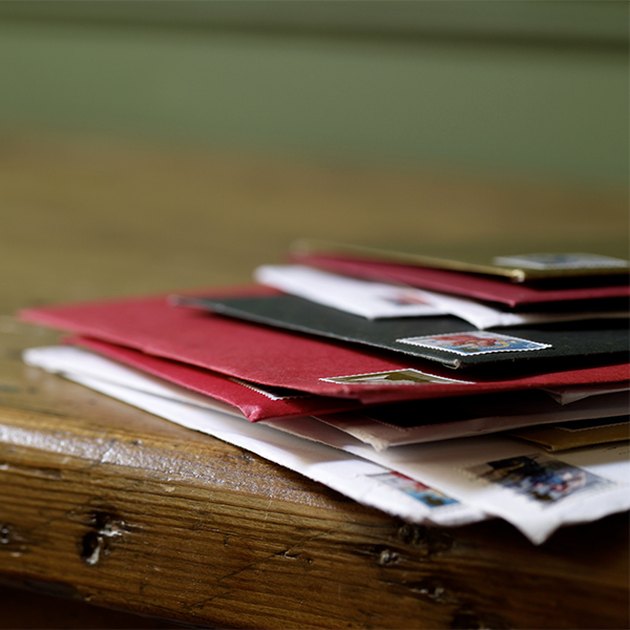 Prepare Hostess Gifts
Step 1
December is about to begin, bringing with it a slew of holiday parties. Don't get caught without a hostess gift! Take a few hours for yourself and create an arsenal of ready-to-go hostess gifts. From personalized candles to a vintage tea time set, these 10 suggestions are creative, easy and budget-friendly.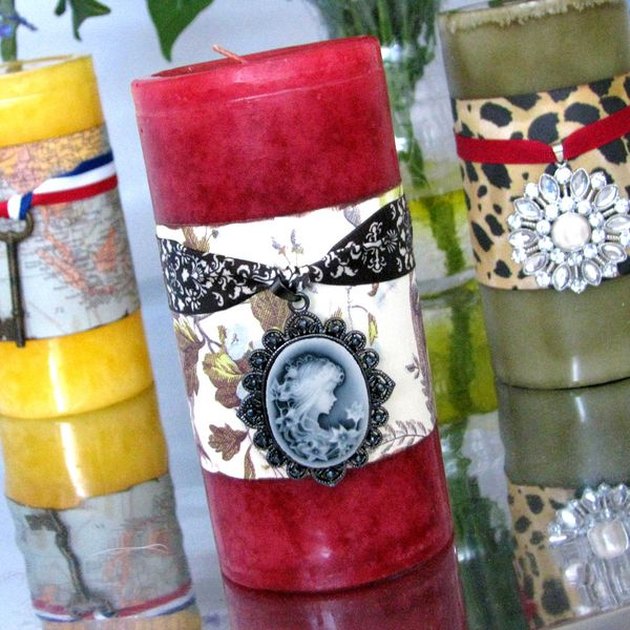 Looking for More?
Step 1
For additional ideas that make navigating the holidays easier, more affordable and more fun, check out week one of eHow's Holiday Checklist.