Overview
Step 1
Thanksgiving...done! Now it's time to take a deep breath and dive into the next wave of holidays. This week, check out our fun and affordable ways to deck out your home for Christmas and Hanukkah, inside and out. Is shopping anxiety about to strike? If you didn't brave Black Friday, never fear--our gift guides offer more than 100 great ideas for everyone on your list. And if the kids (or grownups) in your life just cannot wait until Christmas, try a fun DIY project to keep everyone a little jollier.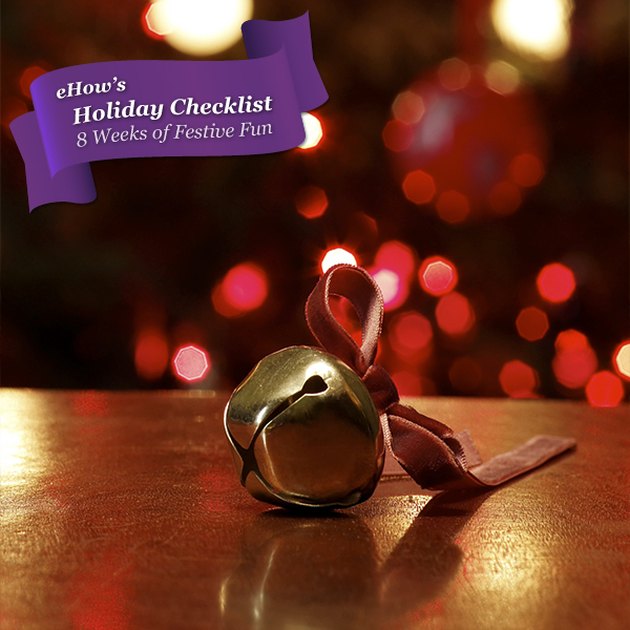 Count Down the Days
Step 1
"Mom, how many days 'til Christmas?" For parents who hear this refrain daily in December, an advent calendar may be just the thing to satisfy questioning kids, at least for a minute. For little ones, and plenty of grownups too, the countdown that reveals a daily surprise helps make the s-l-o-w-l-y passing time a lot more fun. This year, instead of buying an advent calendar, design your own with this [easy DIY tutorial](https://www.ehow.com/ehow-crafts/blog/easy-diy-advent-calendar/).
Light Up Your House
Step 1
If you're planning to light the exterior of your home or your yard, this week is a great time to get it done so that friends and neighbors can get maximum enjoyment from your holiday show. If you haven't done so in the past, consider going greener this year with LED lights. You'll save money on your electric bill while giving Mother Nature a little holiday gift as well.
Rock a Wreath
Step 1
A brightly-lit home can be a neighborhood hit. But if you're tight on time or cash, a welcoming wreath on your door is all you really need to greet guests in style. If you want to get crafty, buy a plain one and embellish it with store-bought accessories. Or, find things you have around the house that show off your personal interests.
Deck Out Your Home for Hanukkah
Step 1
The Festival of Lights begins December 8. If you plan to decorate but you're bored of blue-and-white banners, mix it up a little this year. You can expand your palette with richer shades like turquoise and combine with metallic tones of gold and silver. Plus, get the whole family involved with easy DIY projects made from recycled items.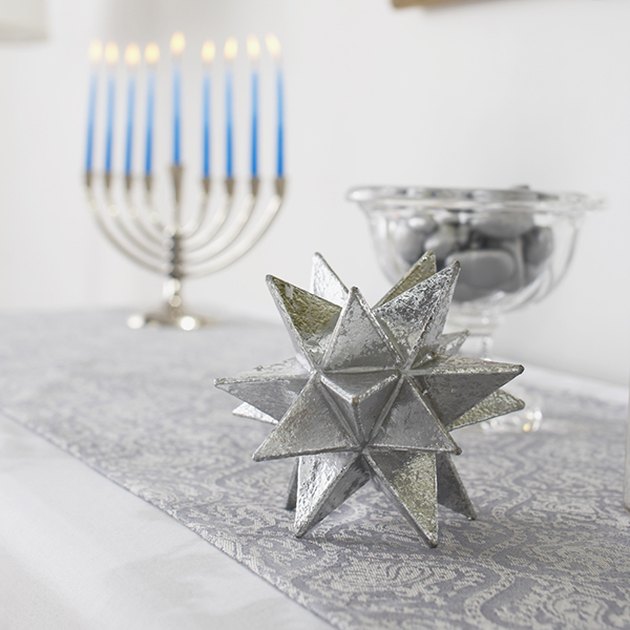 Make-It-Ahead: Limoncello
Step 1
Homemade limoncello is a special treat to savor with guests or give as a gift. The trick is making it far enough ahead that it's ready to enjoy when the holidays arrive. With high-quality citrus available year round, you can make limoncello, even in December.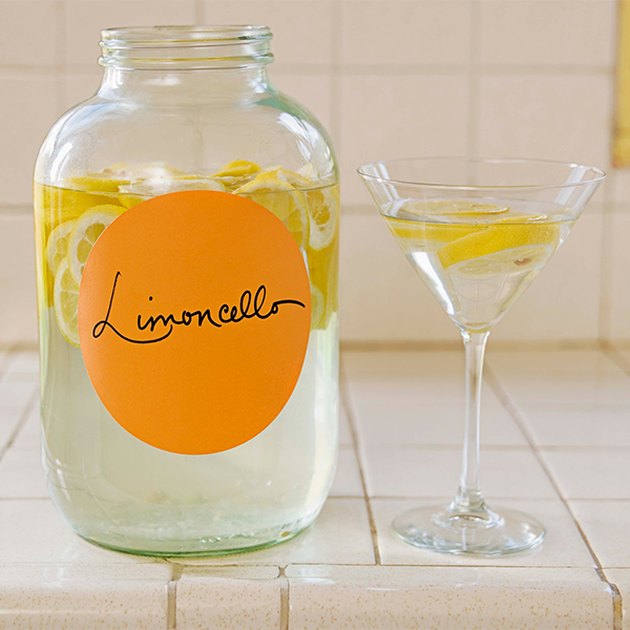 Get Crafty: Christmas Tree Skirt
Step 1
Using a simple template, you can make this customized skirt for your Christmas tree. Although the construction is very simple, the project may take several days, so it's best to start early. You can even make a party out of it: just put on some holiday music and invite friends and family to help. The finished Christmas tree skirt will be enjoyed for years to come!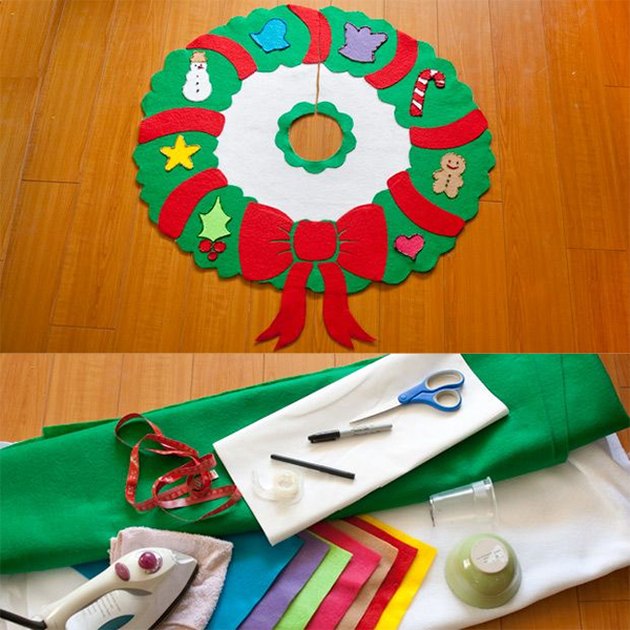 Get Crafty: Bling Out Your Stocking
Step 1
Personalizing with felt shapes, buttons and other trinkets is an easy and affordable way to add holiday cheer to generic, store-bought stockings. Get the kids involved and have them decorate the stockings that will be waiting to be filled with goodies when Santa arrives. Do you want to add names to your stockings? Bubble paint or fabric markers will do the trick.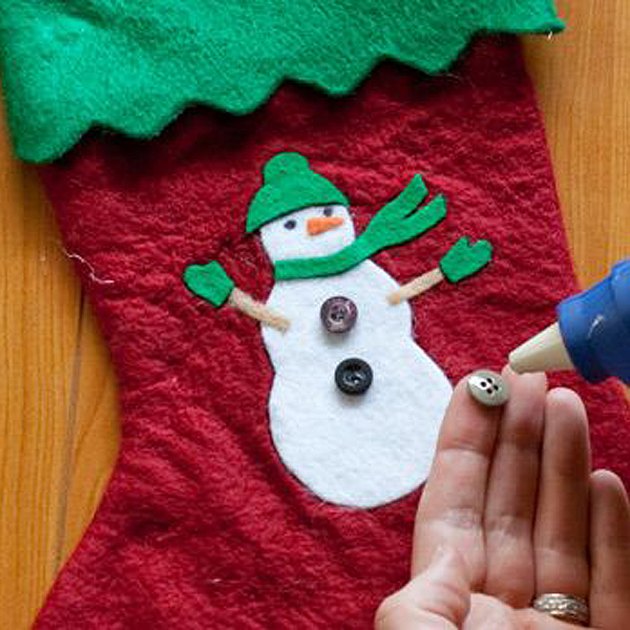 Amaze Them With Your Mantle
Step 1
This year, don't just rely on stockings to decorate the mantle. You can quickly spruce it up with sprigs of pine, scented candles and extra ornaments that didn't make it onto the tree. Just repurpose items you already have to take your mantle from bare and blah to festive and fabulous.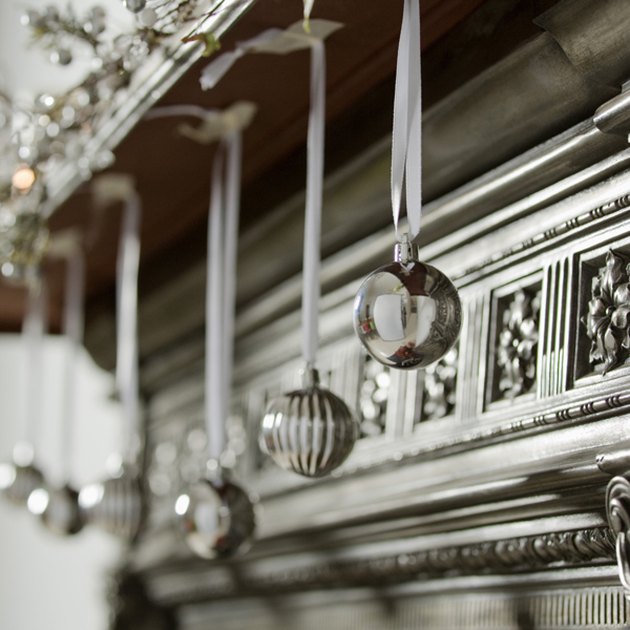 Score Credit Card Rewards
Step 1
Savvy holiday shoppers can score more rewards points and cash back by choosing a card that matches their spending habits, experts say. Here are 10 top picks for cards that really give back this season. Make your credit card work for you!
Gift Guide: Stylish Picks for Mom
Step 1
Please, don't give her another scented candle this year. Instead, try something a little more fun and fashion-forward. Take a moment to think about what colors she likes and what shape, length or cut looks good on her. You can even bring in a photo and ask a salesperson for help. By keeping your mom's personal style in mind, that statement necklace or stunning pashmina is sure to become one of her wardrobe staples.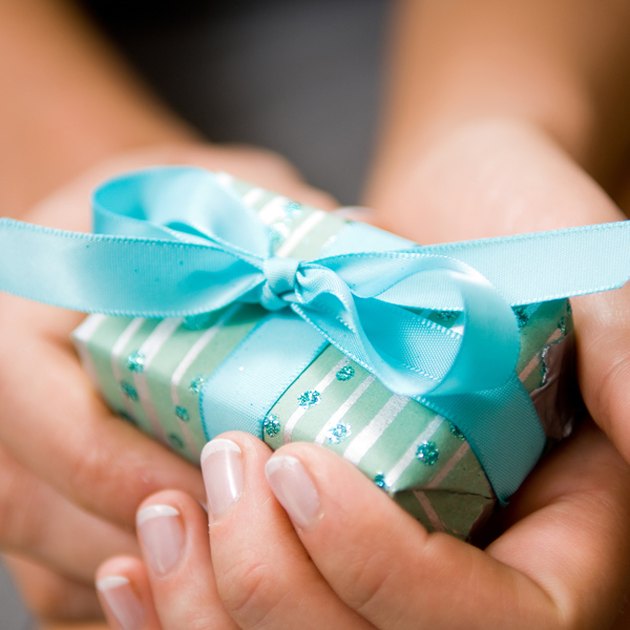 Gift Guide: Keep Dad Looking Dapper
Step 1
Choosing a gift for a dad can be challenging, especially if you already played the tie card on his birthday. This year, break away from the cliché and consider some out-of-the-box ideas. From grooming gadgets to clothes to practical accessories, there are a multitude of options that will keep dad looking his best.
Gift Guide: Find the Perfect Gift for Him
Step 1
No one ever said shopping for guys was easy, and chances are, there's an important man in your life who deserves a thoughtful gift. Whether you need something for your brother, son, husband or friend, there's sure to be an innovative gift that goes far beyond a boring gift card. From concert tickets to a personalized phone case, we've got suggestions to keep you covered.
Gift Guide: Treat Your Girlfriends
Step 1
Buying the right gift for your closest female friends can be tricky, because although you know just what they really want, chances are it's something like a $1,500 purse. But that doesn't mean you can't find the perfect, budget-friendly present for your girlfriends. Just focus on smaller items, like accessories or makeup. No stylish girl ever disliked an adorable cocktail ring or sexy lipgloss trio!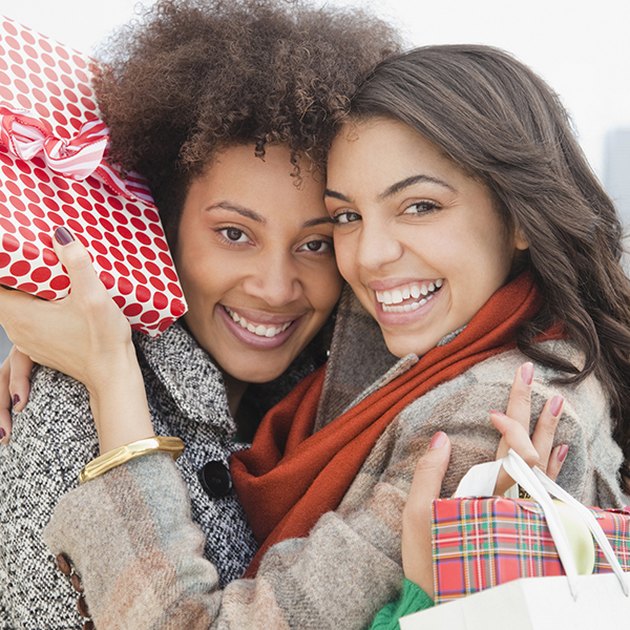 Gift Guide: the Techie's Dream
Step 1
From smart shopping apps to stocking stuffers, our Holiday Gadget Guide has everything you need to gear up for the holidays. If you're not sure what to get the techie in your life, no worries. eHow's Tech Director Dave Johnson unboxes the season's coolest gadgets in our latest video series to help you find the perfect geeky gift.
Looking for More?
Step 1
For additional ideas that make navigating the holidays easier, more affordable and more fun, check out week two of eHow's Holiday Checklist.