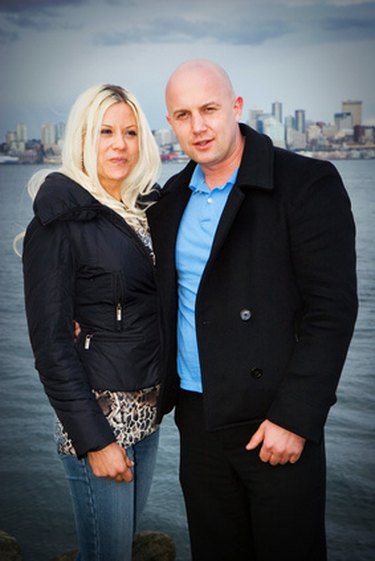 If you have a 33rd wedding anniversary coming up, consider buying your partner a traditional 33rd wedding anniversary gift. Giving particular wedding anniversary gifts that correspond to the number of years that a couple has been married has been a tradition since medieval times. Not all couples hold to this tradition, but many couples celebrating their 33rd wedding anniversary give gifts with amethyst stones as a commemoration of 33 years together.
Gift for a Husband
A woman who wants to present her husband with an amethyst gift for the 33rd wedding anniversary may give a gift of cuff links or a ring that has an amethyst stone. Cuff links and rings for men with amethyst stones exist in silver, titanium or platinum settings.
Gift for a Wife
A husband who wants to find a traditional 33rd wedding anniversary for his wife may give her jewelry with amethyst stones. You can find amethyst stones in hues of purples and violets. The circular cuts of amethyst stones set in silver, gold or other metals make a stunning gift of jewelry. Jewelry for a woman's 33rd anniversary might include earrings, a pendant, a watch with amethyst stones set around the dial or a delicate chain bracelet.
Gift for a Couple
Use the amethyst shade as a color theme to buy a gift for a couple that is celebrating their 33rd anniversary. You can buy a gift for the couple's home, such as an amethyst-colored vase, candy-dish or hanging ornament. Some people believe that amethyst stones offer healing and psychic development opportunities and aid in meditation, so you may present the gift with an amethyst stone for them to use in healing or simply as a beautiful stone for a knickknack shelf.
Gift for Yourselves
Give yourselves a 33rd anniversary gift of a travel vacation to a location containing amethyst mining. You can find amethyst mines in Mexico, Brazil, Uruguay, Zambia or South Africa, or closer to home in North Carolina, Maine, Pennsylvania, Arizona and parts of Canada. Travel can offer a terrific anniversary gift, and you can use your amethyst "theme" to select a location for your romantic 33rd anniversary trip.