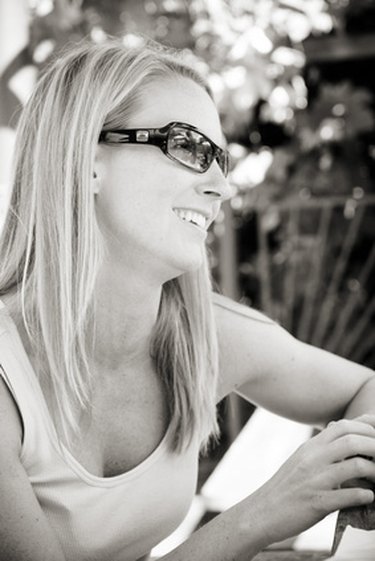 Shopping for a 37-year-old woman might seem like an intimidating prospect. Maybe it appears as if she already has her home exactly as she wants it, or she has a distinctive personal style that makes generic clothing or accessories unlikely hits. The key to successful gift ideas for a 37-year-old woman lies in remembering that you're right; she probably does already have many of the items she already needs. The best gifts offer little pampering touches that she may not need, but that add to the already-rich texture of the life she's established.
Technology Touch-Up
Technology evolves so quickly that smart shoppers don't always indulge in every new development on the market. If you know her well, make an informal inventory of her household electronics. Maybe it's time for a new mp3 player, iPod dock, or GPS system for her car. Like many professionals in their thirties, she may be avoiding technological splurges in lieu of socking cash away for savings and investments. Technology gifts can come off as cold or thoughtless because they often lack sentimental value; boost the caring factor by explaining that you're looking forward to listening to her favorite songs on the new stereo system or that you feel better knowing that she's now safer driving at night.
Spa Treatments
Gift certificates to her hair salon will be appreciated, but up the indulgence factor by choosing a nearby day resort spa when purchasing treatments. At her age, she might be bored with her longtime salon but hesitant to branch out on her own dime. Choose spas with exotic-sounding treatments, such as a coconut sugar body scrub or eucalyptus steam bath, so that she'll be less tempted to go for a standard mani-pedi. If possible, offer to pay for a friend for a girls' day out.
Education
A woman nearing age 40 may have spent years working hard to establish a sound career, build a comfortable home and manage countless responsibilities. If she's ever mentioned an abandoned hobby or dream deferred, now's the time to give her the gift of classes in her favorite subject. French classes, yoga instruction, rock-climbing workshops or surf lessons will bring a smile to her face when you mention your confidence that she'll succeed in her new hobby.
Acquaintances
Stay away from intimate gifts if you're not well-acquainted with the recipient. By age 37, she's well aware of her personal boundaries and may not appreciate it when a professional colleague or casual acquaintance offers a gift of spa treatments. Instead, offer upscale versions of her well-known preferences, such as a bag of gourmet, organic coffee beans, a wine club membership or a cashmere scarf.
Considerations
In general, women above age 21 rarely find age-related gifts and gags to be the slightest bit funny. Unless you're looking for an icy stare, stay well away from T-shirts emblazoned with over-the-hill jokes or old maid paraphernalia. She might find them funny, but it's not worth risking hurt feelings on her special day.