According to My Pastor's website, October is the official pastor appreciation month. Most churches celebrate Pastor Appreciation Day on the second Sunday of October. Pastor Appreciation Day is a special day for a church to show their love and gratefulness to to the pastor for his leadership and hard work of the past year.
Give a Gift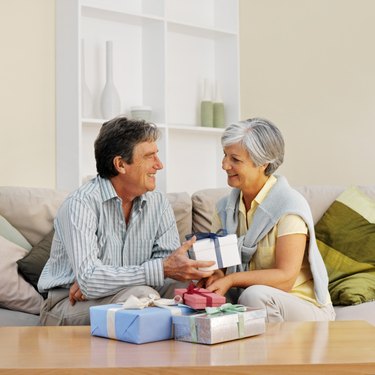 Give your pastor and his family a gift certificate to their favorite restaurant or tickets to a play. A gift certificate to a spa would be ideal for a pastor who is overworked. If your pastor is a huge sports fan, surprise him or her with tickets to a game.
Have a Banquet
Have a special banquet in your pastor's honor. You could host the banquet at the church or at a dining hall. Before dinner is served, have a few clergymen and members of the congregation give thanks to the pastor. Finally, present your pastor with a plaque of appreciation.
Book of Appreciation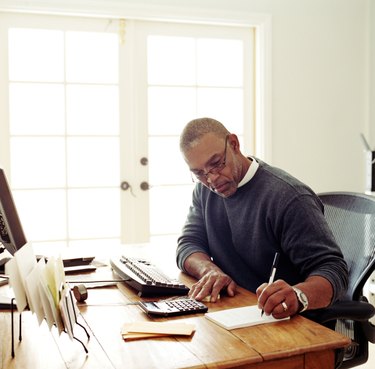 Appoint a member of the clergy to collect the congregation's heart-felt words about the pastor. Compile all of the thoughts into a book and title it "Book of Appreciation." During service, present your pastor with the Book of Appreciation. Your pastor will be touched by the kind words and will know how much of an influence he or she is on the church.
Special Concert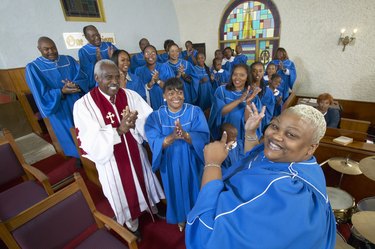 Assemble the choirs of the church and invite a couple of choirs from other churches to sing at a special concert for the pastor. Try to surprise your pastor with a few special guests -- family members or friends that live out of town or dignitaries. After the concert, share kind remarks about the pastor and his or her family, and present them with flowers and a card.
Redecorate the Pastor's Office
If your pastor's office needs to be upgraded, select some volunteers of the congregation to choose new furniture and repaint the walls. Make a collage of appreciation letters to be hung up in the redesigned office.