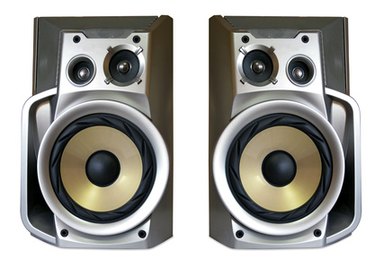 There's no question that having constant access to music on-demand is a wonderful thing. (Your great-grandparents couldn't just click a few buttons and instantly call up any song at any time when they were growing up!) But because so many people now listen to music and podcasts largely alone on their personal devices, group listening experiences are rare and special. Hosting a listening party creates an opportunity for you and your friends to gather together to share and discover great music and other audio.
A listening party is really just like what it sounds: a gathering with the purpose of listening to a particular piece of music or other media. Because it's such a broad concept, there are a lot of different ways to have a listening party and a lot of listening party ideas to choose from.
Musicians (or their loved ones) will often organize listening parties when they're releasing music. They invite family, friends, supporters and journalists to hear a new song or album before it's released publicly. Some podcasters have also adopted this practice. For example, if you're launching a new podcast, you might invite a small group of friends to listen to the first episode – maybe with the goal of getting their feedback before you finalize the edit.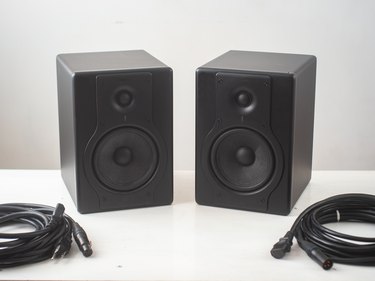 Or, a listening party can just be about bringing people together to share music that you really love. You might invite people to listen to a new album that a great artist just released, or to listen to a classic album that you all love. Listening parties can also be more collaborative events if you invite guests to help create the soundtrack. Have everyone give you the names of a few songs they want everyone to hear and create a playlist for the gathering from everyone's suggestions.
Throwing an In-Person Listening Party
While musicians releasing new music might throw a listening party at a club or recording studio, most people will probably prefer to hold a listening party at home. You need to be able to control the audio experience, since this is obviously going to be one of the most important elements of throwing a great listening party. Set up multiple speakers that connect to your phone or whatever device you plan to play music on. Test your system in advance to make sure everything works.
Schedule the party to start about 30 minutes before you plan to press "play," giving everyone time to greet one another and get a snack and drink before you start. Play low background music to set the scene (and make sure your audio system works). Put out plenty of chairs and throw pillows so people can settle into one place to listen.
Provide some snacks for people to munch on during the audio, but make sure they're quiet; the sound of crunching potato chips will take away from the experience. Fresh fruit, soft cookies, cupcakes and cheese are all good food listening party ideas. When the audio is done, talk about your impressions and critiques of what you just heard.
Throwing a Virtual Listening Party
Technology makes it possible for people spread out all over the world to share the same listening party experience. Any number of apps and video conference software can be used for virtual listening parties. For example, you might decide to send a Zoom link to 10 friends and then, during the meeting, share audio through your computer so everyone's hearing the same thing in real time. Apps and conferencing software all work differently, so you'll want to experiment with your options to make sure you know how to host a virtual listening party before sending out invites.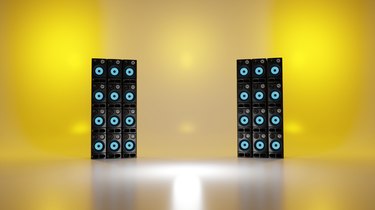 Or, if you don't want to be in charge of coordinating the music for everyone, take a more DIY approach to your listening party. Choose a classic album or new podcast episode that you and your friends can all access on your personal devices. Set a time when everyone should start listening, then set up a video conference as soon as you're all done listening to talk about it.