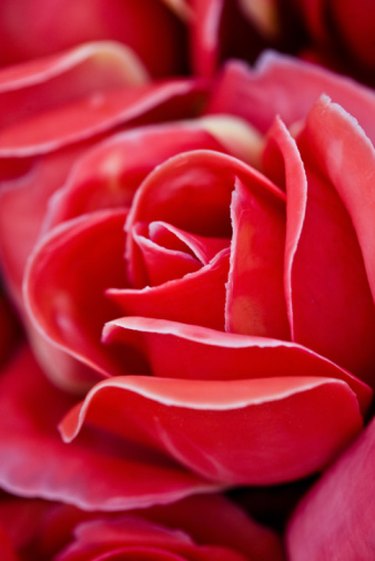 You may know exactly what you'll be doing for New Year's Eve if you're in Los Angeles. You may attend the annual New Year's Gala at the Millenium Biltmore, go to a party or simply stay home and watch festivities unfold on TV. However, once you're through ringing in the New Year, you can keep the celebration going New Year's Day. In Los Angeles you can go where the crowds are or lounge at home and venture out for a meal. Either way, you have a variety of options.
Disneyland
Ring in the New Year at the happiest place on earth. Disneyland offers a full schedule of special attractions, entertainment and activities on New Year's Eve and New Year's Day. This is the park's busiest day, so expect long lines. You can ring in the New Year on Main Street on December 31st and enjoy the park until 2:00 a.m.
For New Year's Day, get autographs of famous Disney characters, tour the winter wonderland at the Disneyland resort and enjoy the numerous holiday attractions like the Main Street U.S.A. Christmas Tree and Sleeping Beauty's Winter Castle. When you get hungry, treat yourself to some holiday goodies like Disneyland's Christmas tamales or the Plaza Inn's Pumpkin and Chocolate Chestnut Yule Logs.
Rose Parade
Thanksgiving has the Macy's Thanksgiving Day Parade, and New Year's Day has the Rose Parade. If you'd like to get a live glimpse of the parade, head to Pasadena. The first parade was held in 1890 by former Midwest and East Coast residents who wanted to show off what Southern California's mild winter weather had to offer.
In 1902 the parade expanded to include a post-season college football game -- the first of its kind. Now the college Rose Bowl championship plays after the game. Get up early if you want to attend the parade. It begins at 8:00 a.m. at Ellis Street and Orange Grove Boulevard and the majority of the route is along Colorado Street. The parade ends two hours later at Sierra Madre and Villa.
Brunch
If getting up early to scope a spot at the Rose parade isn't your thing, sleep in and enjoy brunch in the City of Angels. The Peninsula Hotel's Belvedere Restaurant in Beverley Hills offers contemporary American cuisine in a luxurious setting. As of 2010, it comes along with a $75 price tag. For something thriftier, head to Santa Monica for brunch at the Huckleberry Cafe and Bakery. It specializes in breakfast and lunch items made from local ingredients and serves fresh baked goods. The cost of an average brunch meal is $20, as of 2010.