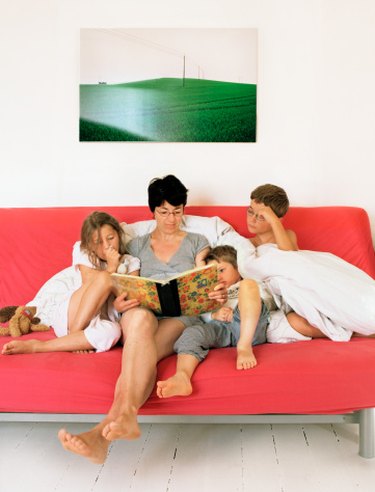 Having a 44th birthday can mean various things to different women. Some might view it as a dreaded step towards the looming number 50. Others may embrace their age and celebrate the wisdom and freedom that comes with it. If you have a friend, spouse or family member who is turning 44, there are a number of gift ideas that can be purchased or made at home.
Stationery
A woman in her 40s often has relatives and possible grown children who live far away. Help her keep in touch with them by giving her stationery, an alternative to impersonal emails. You can purchase stationary through many online gift and paper stores. There are a variety of designs, from floral prints to bold colors. You also can use smaller print shops in your local area. Have the store type her name at the top of the stationery and add a return address to stylish envelopes.
Relaxation Basket
A woman who is turning 44 probably has juggled many responsibilities at once. She might drop her kids off at school, put in a full day's work and then come home to face routine chores. Providing your loved one with a relaxation basket will encourage her to take some time for herself. A variety of baskets are available for purchase online. The baskets include bath salts, lotions and hand-held massagers. A gift basket is easy to make at home as well. Find a decorative wicker basket and fill it with her favorite things, such as a jazz CD, aromatic soap and a bottle of red wine. If she's a friend who has children, offer to babysit for an evening so she can enjoy her time alone.
Adventure
Though many 44-year-old women yearn for time to unwind and relax, others seek thrills and excitement. Give her a gift of an actual adventure. Excitations is a unique company that provides guided tours and lessons in many categories. Risk takers can skydive, navigate a canoe down a thundering river or even take a ride in the cockpit of a jet fighter. For someone who just wants a little change of pace, sign her up for one-on-one sushi lessons or take her whale watching on a yacht.