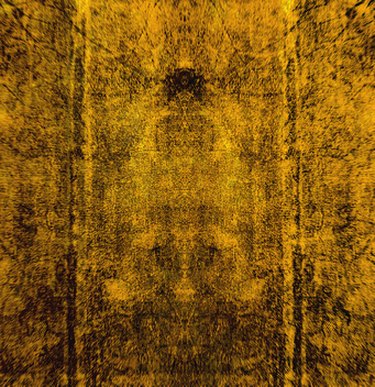 Although it had fallen out of favor since the 1970s, olive green is making a comeback as a home decor color. It is used as a paint color on walls, in prints for furniture and as an accent color in pillows and art prints. When used as a dominant color on walls, for example, there are several color palettes that work with olive green.
Black, Cream and Silver
Take the hippie out of the olive green and streamline the color by accenting with fall's military-inspired color palette of black, cream and silver. Though pure white can be too stark, cream provides a clean but still modern compliment to olive green walls. Decorate the room with cream furniture; cream, black and olive green throw pillows; and clean-line accents, such as vases and picture frames, in brushed silver or pewter, like the buttons on a military coat. Use accents sparingly so they don't overwhelm the modern lines and simple color palette of this military look.
Plum
Green's opposite on the color wheel is purple, so accent your olive green walls with its complementary shade, plum. The rich purple color harmonizes with olive green's depth, providing pleasing contrast and stability to your room. While too much plum can overwhelm a room, use the color in accent pieces such as a wingback chair, throw pillows, art prints and rugs. Plum lends itself well to textures such as velvets and chenilles, so add depth through a variety of fabrics.
Spice Tones
Create a room with romance and moody richness by accenting olive green walls with a spice-inspired palette of golds, oranges and reds. Think saffron, turmeric and paprika as you choose your pieces and bring the colors to life with rich fabrics and trims. Velvet couches in deep red or warm gold, brocade throw pillows with copper metallic threading and accent chairs or rugs in burnt orange complement olive green walls. Pieces with patterns such as stripes or tribal prints help blend the analogous color palette seamlessly.