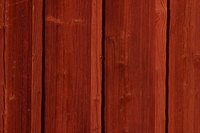 Wall-to-wall cedar can be a blessing or a curse, depending on your personal style. Love it or hate it, there's no reason it can't make the backdrop for a spectacular room. Your choice of furnishings, accessories and the way you arrange the room can draw attention to your walls to highlight them -- or draw attention away from the cedar walls, if you prefer. With planning and know-how, you can achieve the look you want.
Things You'll Need
Wood stripping kit (optional)
Sandpaper (optional)
Rags (optional)
Wood soap (optional)
Notepad
Pencil
Throw rugs
Accessories
Furniture
Window treatments
Mirror
Light fixtures
Candles
Art
Assessing the Situation
Examine the cedar to determine its quality. Plan to highlight quality wood, or plan to redirect attention away from cheap wood laminates.
Strip off dark stains, or sand imperfections, if refinishing is possible. The best wood in bad condition can make a poor showing. If refinishing the wood is not an option, scrub the walls with a rag and some wood soap to get them squeaky clean.
Weigh the pros and cons of your cedar. It may be handsome yet overpowering, or it may be darkening the room by preventing light from bouncing around. Take notes of what you like and don't like about it to figure out how to work with it.
Playing Up the Cedar
Use fabrics, throw rugs and accessories with light but warm colors to help counterbalance the cedar. As cedar often has reddish-brown tints, some coordinating colors to consider are cream, deep red, green and touches of gold.
Use rustic, woodsy or natural furnishings, such as oak-framed chairs or a side table with wrought-iron legs. Add big, stuffed upholstered pieces to contribute to the warm, comfortable mood.
Hang understated window treatments, such as a swag valance across the top or cafe curtains on a tension rod. Keep natural light flowing in the room. Hang a large mirror on a wall opposite the windows to help bounce around some of the natural light.
Layer the lighting. Get at least one fixture or lamp to provide task lighting to prevent eye strain when reading or sewing. Add softer accent lights in seating areas or to direct attention to artwork. Light candles in the evening to give the room a warm glow so the large expanse of wood doesn't seem dreary and dark.
Playing Down the Cedar
Hang floor-to-ceiling, wall-to-wall curtains to immediately diminish the impact of the cedar. Choose light, bright colors in sleek, solid panels. Sheers let the light flood in while maintaining privacy.
Add colors that provide a more modern atmosphere, yet neutralize the overpowering walls, such as gray, tan or white. Incorporate some black, or add some bolder color accents, such as lime green or cobalt blue.
Use furnishings with clean lines and a tailored look. Opt for lacquered tables or upholstered, minimalist seating to avoid adding more wood. If any part of your furniture is made of wood, paint it white.
Line a wall with tall furniture, such as a large entertainment unit or a row of 6-foot bookcases lined up side-by-side. This takes the focus off the wood and puts attention on the furniture. Hang a large unframed canvas. Introduce a splash of color, but keep the canvas mostly white to help bounce light around the space.
Add ultra-modern fixtures and lamps, such as a contemporary stainless steel chandelier or floor lamp with adjustable lights.