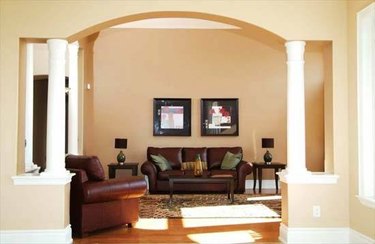 Archways are a beautiful architectural design in many homes. Archways often divide rooms, and sometimes frame windows and doors. However your archways are built, there are several ways to paint them so they complement your decor.
Step 1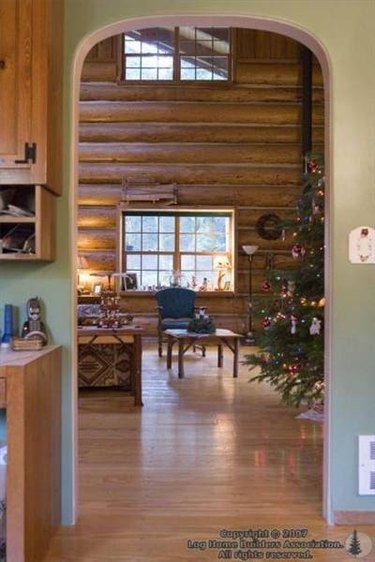 Paint the underside of a simple archway. If the rooms are painted two different colors, paint the underside of the archway the lighter color of the two rooms. If both rooms are the same color, consider painting the underside of the arch a lighter color like white or cream.
Step 2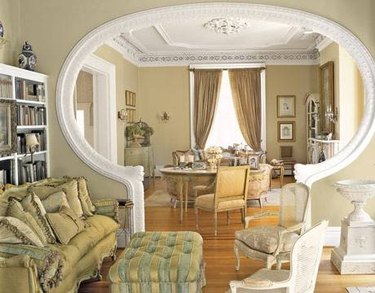 Paint an archway that's framed in moldings a different, lighter color than the surrounding walls. The color needs to match the rooms on either side of the archway. You can also stain an archway that's made of wood crown molding. Consider matching stained wood pieces in the adjacent rooms.
Step 3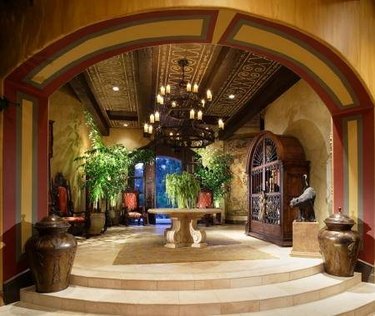 Paint a large archway. If the large archway divides two different color rooms, paint the archway the same color as the lighter room. Alternately, paint the archway the color of the room that you enter from the most. Stencil large archways to integrate the two rooms. Paint the archway the lighter color, then stencil a border around the archway with the darker color.
Step 4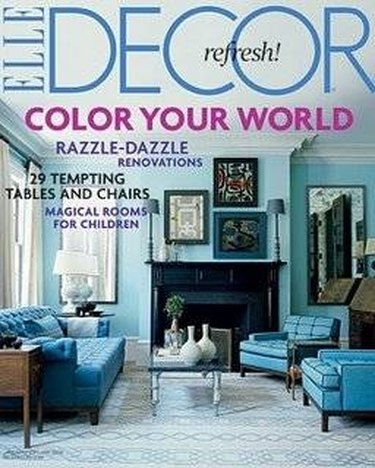 Look through images in home decorating magazines for additional ideas. Look for colors that go well together.