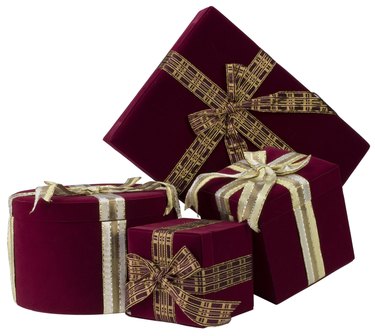 Chinese Christmas gift exchanges are sometimes held as part of holiday parties, with each attendee bringing a wrapped gift and leaving with one someone else brought. During the game gifts are stolen from other players, especially the more popular gifts. Knowing what will be a popular gift among the players is a difficult task, but there are certain types of gifts that are commonly brought to Chinese Christmas exchanges.
Party Games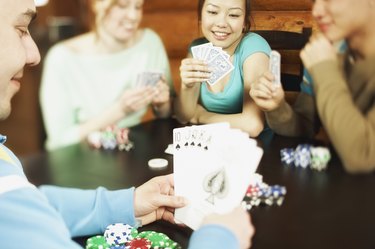 If you bring a party game to a Chinese Christmas exchange as a gift, once it's opened the group can play it. A couple suggestions would be Crainium which combines challenging the trivia knowledge of players along with the ability to act in clues in charades. It also challenges players to draw like the classic game Pictionary. Another group party game that makes a good Chinese Christmas exchange gift is Scattergories. In this game players compete to name items under a category starting with a specific letter in a limited amount of time.
Baked Goods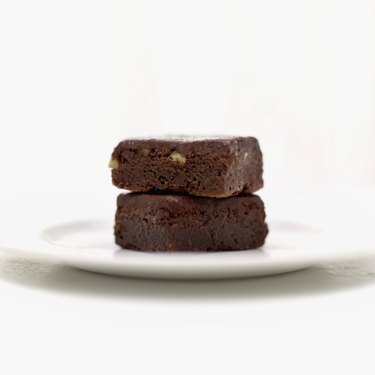 If you are a good cook, a Chinese Christmas exchange gives you the opportunity to share your skills with your friends. Make a collection of different baked goods such as cookies and brownies. If you want to make something a little larger, make a small cake. Place your baked goods in a decorative tin and wrap it as a Chinese Christmas exchange game.
Beer or Wine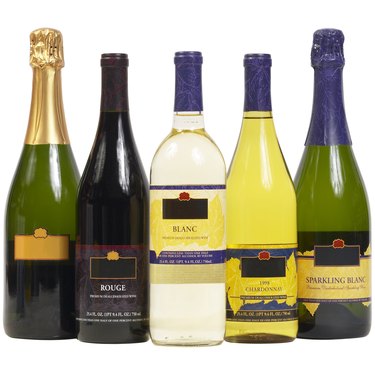 If the guests at the Chinese Christmas exchange are all over 21 years of age, bring a bottle of wine, beer, or alcohol as your gift for the gift exchange. During the holiday season liquor stores sell gift sets from alcohol manufacturers which typically include a bottle of liquor along with a few glasses with the company's logo or a holiday picture on them. You could make your own six pack of beer gift by choosing six different microbrew beers from different beer companies. A bottle or two of wine could be included in a gift basket with cheese or a sweet snack such as chocolate.
Gift Cards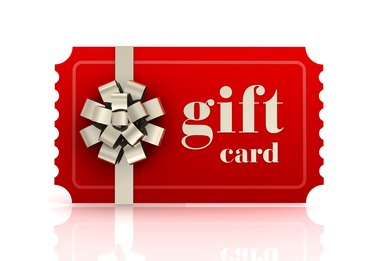 Find out before you attend the Chinese Christmas exchange if gift cards are permitted. These can be popular gifts, but they also show a lack of creativity, as they are similar to wrapping cash in an envelope. The gift card should be purchased for a restaurant chain or retail store chain with many different locations, just in case the person that gets the gift does not live in the same town that you are having the party.