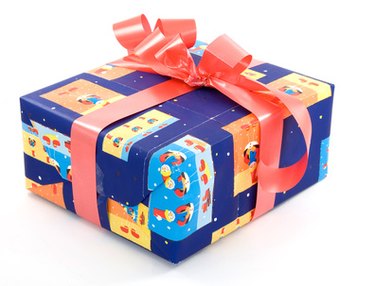 A sweet 16 birthday is a special time a girl's life, as it marks the subtle transition from a younger teen to an older one. Commemorate your daughter, granddaughter, niece or any special soon-to-be 16-year-old girl's milestone birthday with a gift that reflects her maturity and appreciates her ability to act responsibly.
Jewelry
Commemorate the recipient's birthday with a special piece of jewelry, such as a ring, tiny stud earrings or a bracelet in her birthstone. You can also engrave "Sweet 16" on a heart-shaped locket pendant. Insert a picture of her when she was a baby and a recent one before presenting it. Check out the special jewelry pieces some jewelers sell exclusively for milestone birthdays. Whatever you select, the recipient is sure to love the item and think of you every time she wears it.
Entertainment
Give the teenage girl tickets to a special event, such as front row seats to a baseball game with her favorite team, concert tickets, tickets to the latest movie or any event by her favorite performer. Purchase group tickets for the guest of honor and her friends so they all celebrate and enjoy an evening of merriment. Discuss with the management for any discounts of group tickets when making the purchase.
Personalized Gift Items
Surprise a teenage recipient with a gift basket exclusively for her on her 16th birthday. Include items that reflect her interests. Choose a cook book, special heart-shaped measuring cups, spoons, baking trays and brownie ingredients if she likes baking; facial soap and wash, hand and foot lotion, body cream, aromatic shampoos and a pre-paid gift voucher to her favorite clothing store if she likes fashion; or a journal with a matching pen, stickers, a decorative night lamp and the latest book by her favorite author if she likes reading. Consider her tastes and preferences, and use your budget to guide you when adding items of interest to the basket. Cover it in cellophane and wrap with a decorative bow for added effect.
Scrapbook
Give the birthday girl a scrapbook that preserves important events from her early life. Rummage through old photo albums for pictures of her when she was younger, at school, at family vacations, past birthdays and other important events. Include memorabilia such as school projects, reports cards, gift or award certificates, the lace from her Christening dress or the one she wore to her first birthday and other similar items that document past years. Paste the items in chronological order with appropriate stickers and decorative accents. Write a caption under each photo, and remember to leave a few pages empty to paste pictures from her sweet 16th birthday.