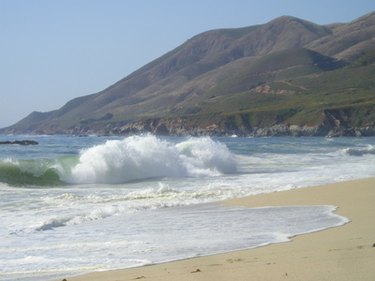 So your friend is about to hit the legal drinking age and you want to celebrate in style. You want something a little out of the ordinary, not just the typical bar-hopping. You want something a little more memorable and special. California has plenty of fun opportunities if you are willing to explore. From the warm, sandy beaches of Southern California to the majestic redwoods of Northern California, the Golden State has everything you need to make this 21st birthday party the best yet.
Recapture Your Youth in Disneyland
Who says that birthdays are all about seeing how many shots you and your friends can put away without getting sick? Recapture your innocent youth by taking a trip to Disneyland in Anaheim. Spend your day high-fiving Mickey Mouse and Goofy, posing for cheesy photo ops along the way. Ride the Big Thunder Mountain Railroad and Space Mountain roller coasters until you can't take it anymore, reliving your favorite rides from your childhood. Head over to the neighboring Disney's California Adventure Park, where you can ride Mickey's Fun Wheel, a 150-foot Ferris wheel that even has sliding rails for an exciting twist on the standard ride. The Twilight Zone Tower of Terror is particularly thrilling, with a 13-story plunge into darkness that will certainly get your adrenaline pumping. Once you've had your fill of rides, head out to Downtown Disney, for an adult night on the town. Cheer on your favorite team in front of the many TVs at ESPN Zone Restaurant, making sure you all chip in to purchase the guest of honor whatever drinks he wants. Afterward, wander over to Ralph Brennan's Jazz Kitchen, a French Quarter-styled restaurant bar with a New Orleans-style jazz club, or venture to The Lost Bar for tasty nachos and delicious adult beverages.
Relax and Rejuvenate in Wine Country
Just because your friend is 21 doesn't mean that she is all about the happening nightlife that is rampant in California. Treat her and your friends to a spa/wine tasting retreat in the scenic Napa Valley Region. Book yourselves a few rooms at The Meritage Resort and treat yourselves to a few days of spoiling and pampering. With the 22,000-square-foot luxurious Spa Terra at your disposal, located completely underground in the Estate Wine Cave, this 21st birthday celebration is one not to be soon forgotten. There are both women's and men's private lounges that feature soothing whirlpools, steam grottoes and cascading waterfalls. Indulge in a body scrub treatment, a facial and a massage, ending with wine tasting in the Estate Cave Tasting Room. With all of the nearby world-famous vineyards, spend your day touring the wineries, sampling the local, fresh wine. Spend your evenings in The Meritage Bar inside your hotel, with over 250 wines to sample, as well as bourbon and scotches. All of this time for relaxing and pampering will help welcome the birthday guest into adulthood in a classy and memorable way.
Party Like a Rock Star
Take the guest of honor to the Los Angeles metro area to party like a true A-list celebrity. Spend your days exploring the tourist attractions, such as Universal Studios, the Hollywood Sign and Rodeo Drive, or relax on one of the many beaches, working on that suntan. After a gourmet dinner at one of the countless fine dining establishments in the area, rent a limo and head out to the world-famous Hollywood bar and club scene. Make a list of all of the places you want to go, and give it to the limo driver, so he can take you where you need to go, even if you are too hammered to remember where you are going next. Start by going to The Room, a bar that features new and exciting DJs playing new tunes to an eclectic group of up-and-coming celebrities and actors. If you want to dance the night away, head to Mood on Hollywood Boulevard, a hip Indonesian-flavored night club featuring a beautiful, sexy ambience. Mood is notorious for attracting celebrities, so you might just end up bumping into one of them on the dance floor.