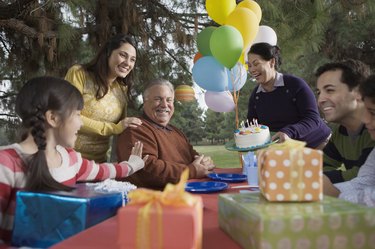 The 65th birthday is a significant one–a birthday that should be celebrated in a special way. Those who have reached 65 are often post-retirement, but not necessarily ready to sit in a rocker on the porch and whittle the day away. Commemorate this birthday with a special celebration that reflects his interests and activity level.
Getaway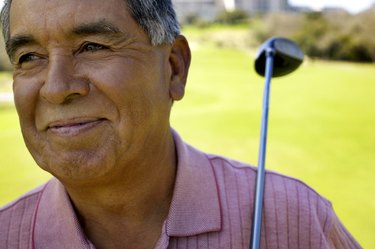 Plan a weekend getaway involving a special activity that he loves. If he is a golf lover, reserve a room at a golf resort so he can have a relaxing weekend of golf and fellowship. If he is into sports, plan a weekend with tickets to watch his favorite basketball or football team play. These options are appropriate for a 65-year-old who is still active, or slowing the pace.
Party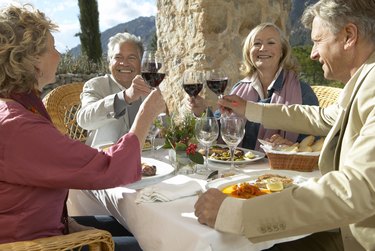 You can throw a party. This may be a dinner party with loved ones and it can be a quiet affair. This is an ideal option if he is taking things slow and not in the mood for a big party. Let him know you care and want to celebrate, but respect his wishes to keep things low key. A surprise party is a fun option if he still has a zest for action. Find random objects with the number 65 on them to place around the party location. This will make him laugh with each object that is found.
Memories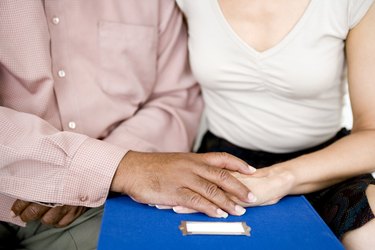 Present the birthday boy with special memories from his 65 years–accompanied with loving messages from loved ones. Take newspaper headlines from his birthday for each year of his life along with personal pictures from that year. Place them in a photo album or scrapbook to chronicle the world events over the years and his place in them. This will be interesting for him to look back upon. Shoot a video of friends and family who have interesting stories or words of inspiration for him and present these two gifts together for his 65th birthday.
Dream Fulfilled
Try to fulfill a lifelong dream for his 65th birthday. For instance, if he has always wanted to fly, get him flying lessons. If he has always wanted to take a train across the country, make it happen and accompany him on these adventures. What better way to celebrate your life than to do something you have always dreamed of doing?