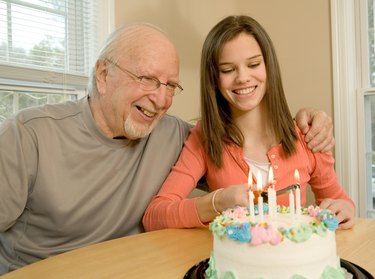 Gifts for a 75th birthday can sometimes be unoriginal. Often gifts are generic and lack sentiment, or they are gag gifts that the 75-year-old can never actually use. Gifts for the 75th birthday can be creative and sentimental if you put a little thought into them. Give the 75-year-old in your life a gift that brings back memories, caters to his hobbies or is especially useful in his day-to-day life.
Coupon Book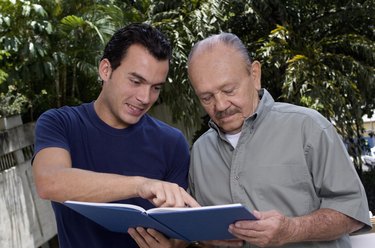 At 75, he probably can't get around like he used to. He might have a yard to mow and weed, gutters to clean or little fixes that need to be tended to around the house. A coupon book can be created with "coupons" for free labor on these types of tasks. Coupons can be made for six months of lawn mowing or six months of handiwork around the house. The coupons can be made to look authentic with a fake bar code, an expiration date and a picture pertaining to the task. This is a good idea because he probably doesn't want to ask for help around the house, even though he needs it. And, of course, after the six months are completed, someone can continue to do these kinds of chores for him.
Birthday Newspaper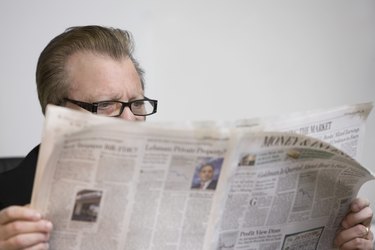 A nice 75th birthday gift idea is to buy her a newspaper from the day she was born. Seventy-five years is a long time, and most likely there are a lot of interesting things in a vintage newspaper that the whole family will enjoy seeing. Online retailers sell birthday newspapers in nice frames, so she can hang it on the wall as a memento.
Photo Book
Compile a collection of her favorite photos, and make a digital photo book as a 75th birthday gift. Scan a collection of photos from throughout her life into a digital format. The book is made by online publishers. The layout, theme and colors are chosen first, and then photos are placed on each page. You can even add captions or special notes on each page. She will love seeing her life made into a book format, and it's a nice way to preserve old photos as well.
Historical DVD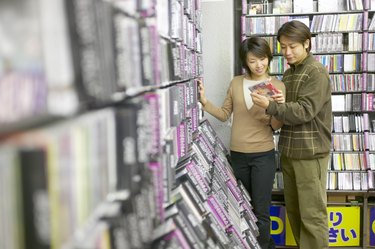 If the 75-year-old in your life is a history buff, buy him a DVD set about historical events. A documentary on World War II would make a great gift for him, and it will be educational to anyone who watches it with him. These types of documentaries can be purchased online.